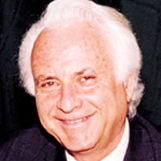 John Stoessinger, PhD
Leading Foreign Affairs Expert
X
Program Descriptions
The War, Economy and America's Future
A Survivors Audacity to America
A company's success--sometimes its survival--depends on the ability of its executives to comprehend the international, political and economic arena; and in today's independent world, virtually every American business is directly affected. Dr. Stoessinger, one of the best foreign affairs speakers in the U.S., is an internationally recognized political analyst and prize-winning author of ten leading books on world politics. He holds a Ph.D. from Harvard and has taught at Harvard, M.I.T., Columbia and Princeton.
From 1967 to 1974 he served as acting director of the political affairs division at the United Nations. He is a member of the Council on Foreign Relations and lectures extensively throughout the world.
On the eve of World War II, Dr. Stoessinger fled from Nazi-occupied Austria to Czechoslovakia. Three years later, he fled again via Siberia to China where he lived for seven years.
In Shanghai, he served with the International Refugee Organization. Dr. Stoessinger was Chief Review Editor of Foreign Affairs for five years and is presently distinguished Professor of International Affairs at Trinity University, San Antonio, Texas.
He has been the recipient of numerous honors and awards. Dr. Stoessinger has also addressed and inspired audiences in the fifty states and in more than twenty foreign countries. He has a flare for captivating the audience with his blend of experience, wisdom, and warmth.