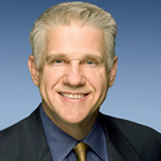 X
Program Descriptions
Humor Helps You Thrive on CHANGE
Serious FUN-damentals for Success
Inject Humor - Enhance Healing
Teaming With Humor
DeLIGHT DeCUSTOMER
...and more!
John Wagner is seriously funny! John is a professional speaker with an entertaining and motivational message about the positive power of humor. Thousands have laughed while learning how humor can help them to succeed in facing serious challenges and changes in their life and work.

John gained counseling, managing, teaching and coaching experience while working in high school, college, and private practice. He earned his Bachelors and Masters degrees from the University of Cincinnati, and is a Licensed Clinical Counselor, a Nationally Certified Counselor, and certified in Reality Therapy. John has been a Dean and administrator at Cincinnati State Technical and Community College for the past eighteen years. He has recently taken a faculty counseling position there to devote more time to speaking.

John was born and raised in Northern Kentucky by Appalachian parents. He grew up working in his father's small cafe, where he learned many business lessons first hand. As the dishwasher and janitor, he learned that customers can make a really big mess! The food was the usual fare, but it was the family's ability to make customers laugh and feel good that brought them back for more.

John was an energetic youngster, and was often scolded for talking too much in school. Now isn't that just what you would expect from an aspiring speaker, always practicing his craft. Ironically, it was his ability run, not his presentation skills that put John through college. He received a track scholarship to the University of Cincinnati, where he set the school record for the quarter mile. It was his rousing campaign speech though that helped him to get elected team captain.

John's interests eventually led him to a day job as a counselor, and an evening job as a stand-up comic at local nightclubs. His dilemma was that his career was taking two very different directions - one serious, and one funny! Feeling uncomfortable and a little schizophrenic (not good for a mental health professional), he began to integrate the two. Further inspired that he may be onto something when he learned that his nickname "Wag" means a comical or humorous person, he began to explore humor's positive impact on human behavior. His real life roles as husband and father constantly provide him with a reality check of his work, and his family continues to be a great source of material.

Finally combining his two career directions, John has created his "Seriously Funny" speaking business and has presented his humor programs to many diverse corporate and professional groups across the country. John's mission is to help people use the positive power of humor to thrive in times of change.