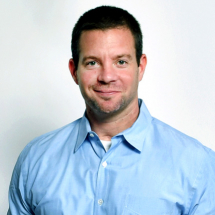 Josh Bleill
Marine Corporal and Author of "One Step at a Time: A Young Marine's Story of Courage, Hope, and a New Life in the NFL"
X
Program Descriptions
One Step at a Time
"One Step at a Time: A Young Marine's Story of Courage, Hope, and a New Life in the NFL" follows Josh's journey from his enlistment then on to active duty in Fallujah, through two years of rehab, and ultimately to his job as the community spokesman for the Indianapolis Colts. Everyone has had that "one bad day". Josh discovered that life begins when we embrace our bad days and keep going forward, one step at a time. Audience members will be inspired by his undying enthusiasm, infectious joy, and sense of humor.
Why Book Josh Bleill?
Josh Bleill delivers a real message of hope. A true story—his story—that will make you believe anything is possible.
Josh Bleill is a motivational speaker like you have never heard before. His story is moving. His personality is contagious. And his message is one that will not only affect the audience but empower them.
"I'm a father, I'm a husband, I'm a Christian, I'm a spokesperson, I'm a Marine."

After attending Purdue University, Josh was working in corporate America when, like many of us, the events of September 11, 2001, changed his life forever. Something clicked inside him after that fateful day and, two years later, Josh followed in his father's footsteps and enlisted in the U.S. Marine Corps. In 2004, at 27 years old, Josh was off to boot camp. And in 2006, he was deployed to Fallujah, Iraq. Then, it all went black.

A bomb exploded under the vehicle Josh was riding in. He woke up five days later to the realization that he had lost two friends and both of his legs in the blast. He spent two years of extensive rehabilitation recovering at Walter Reed Medical Center in Bethesda, Maryland. He currently has 32 pins in his hip and a 6-inch screw holding his pelvis together.

Corporal Josh Bleill is now a walking, talking, symbol of hope, using his story to motivate and inspire others. Even with all he's been through, Josh doesn't just believe in the American dream. He's living it.

"It worked out. I'm not going to lie. I worked in the NFL with the Indianapolis Colts. I travel and do public speaking. The American dream is very possible. Even after something like this, so devastating that I thought things were over, it still worked out," he said.

"In America, if you keep working and things do go wrong, if you have that drive, it's well alive. It's always a possibility." Josh didn't just survive. With the help of those around him, he found a way to thrive once again.