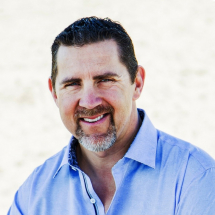 Josh Luke
The Voice of American Healthcare, Award Winning Healthcare Futurist Hospital CEO, USC Faculty & Champion for Alzheimer's Disease CSO/Sr. Health Policy Analyst for Nelson Hardiman
Traveling From
California
X
Program Descriptions
Change is Here to Stay (No Matter Who Wins in November)
Republicans have campaigned to dismantle the Affordable Care Act (Obamacare) but parts of healthcare reform, particularly Value-Based Care, aren't going away. Dr. Luke explains why.

Brutally Honest
A straight-talker who shakes up the status quo, Dr. Luke's tell all book "Ex-Acute" takes an unflinching, nonpartisan look at what's wrong with healthcare in America from the perspective of a former hospital CEO. He shares key points all Americans need to know to navigate the evolving system.

Why Your Family's Health Care Costs Will Continue to Increase
One of the three goals of healthcare reform is to reduce costs. Dr. Luke tells why that won't happen in this decade – and what people can do to meet the challenge.

When Alzheimer's Hits Home
Both of Dr. Luke's grandmothers suffered from Alzheimer's disease, and now his mother is in the advanced stages of the debilitating illness, which afflicts 5.3 million Americans ­– 1 in 9 over age 65. With millions more cases expected as Baby Boomers age and costs for care skyrocketing, Dr. Luke discusses the search for a cure, and what people can do to prepare.

How Millennials Are Changing Everything
What are the major trends shaping the future? Dr. Luke, a "proud Gen X-er," discusses how the Millennial Generation is shaping not only healthcare but our economy and society.
Why Book Josh Luke?


Well known for using personal stories to engage audiences and teach businesses and individuals how to prepare for forthcoming changes in the American health care system
Since the passing of the Affordable Care Act, there have been multiple programs launched that incentivize health systems to coordinate care, the newest being MSPB, Better. Smarter. Healthier., and CCJR. Dr. Josh Luke's expertise is in developing population management strategies that create new revenue streams for health systems. Luke shares Best Practices nationally to ensure hospitals develop revenue-driven programs in the post-acute, healthy lifestyle and wellness sectors.

Peers describe Luke as innovative, a thought-leader on population management, coordinated care, and readmission prevention — as well as a "futurist" on the Affordable Care Act and how it will shape the continuum. He authored a book titled, "Re-admission Prevention: Solutions Across the Provider Continuum", which is the best-selling management series book of the year for the American College of Healthcare Executives. Experience includes Executive Faculty at the University of Southern California, Sol Price School of Public Policy, in the Healthcare Administration Department at Cal State Long Beach and also at Cal State Fullerton. He is also a former Board member for the Hospital Association of Southern California and the California Hospital Association Center for Post-Acute Care.

Having uniquely worked in acute & SNF, Luke founded the National Readmission Prevention Collaborative in 2013 and the National Bundled Payment Collaborative in 2015, to showcase Best Practice integration models. He currently serves in an Editorial and Advisory Board capacity for several organizations including the Readmission News.

A veteran hospital CEO, Luke also designed the Total Wellness Torrance population management strategy working with the ACO, Bundled Payment & IPA teams while serving as Vice President, Post-Acute Services for Torrance Memorial Health System. TWT and its Post Acute Network received the 2013 Excellence in Programming award from CAHF.

Josh Luke serves as Chief Strategy Officer & Sr. Health Policy Consultant, for Nelson Hardiman LA NH Strategy & Compliagent.