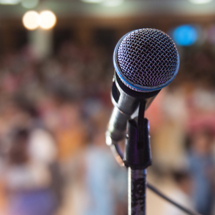 Judy Collins
Legendary Singer
X
Program Descriptions
The Healing Power of Art & Music
This is an intimate program that will take the viewer on Collins' own personal journey into creativity as she explores the healing power of art and music. It is about bringing creativity into your daily life in order to enhance the quality of life, even for those who do not consider themselves to be "artistic." Collins will discuss how anyone can bring this natural healing power into his own life, and how to gain access to your body's healing wisdom through music and art. Art and music can "move" painful, stress-producing emotions outside of your body, can help heal the pain in your life. Art and music, called "the medicine of the future" can help improve immune system function, alleviate depression and relieve pain. She leaves you with the inspiration and the tools to tap into your own deep well of creativity.

Morning, Noon & Night: My Approach to the Creative Process
Everyone has some innate creativity, but have you ever wondered how creative genius is nurtured and maintained? Even the most gifted artist has to work. Hard. Collins gives an enthralling glimpse into the creative mind of a woman known for her songs, books, and watercolors. By carefully describing her approach to the creative process and breaks down each day of that process into morning, noon, and night, she offers insight into how to stay creative throughout the entire day.

A charming storyteller, Collins engaging anecdotes about her life and the struggles she faced reveal not only her creative life, but also about her personal journey.
Women In Business
Sanity & Grace: A Journey of Suicide, Survival & Strength
Singing Lessons: Judy Collins Looks Back & Ahead
Why Book Judy Collins?

A leading folk singer of the 1960s and 1970s, she continues to create music of hope and healing that lights up the world and speaks to the heart.
As an advocate for mental health and suicide prevention she shares her life experiences with audiences.
Few artists have as much staying power as music icon Judy Collins. She has celebrated over 50 years of recording with 37 albums, top ten hits, Grammy wins, and gold and platinum status. It is certainly no wonder that this artist was the muse for the classic rock song "Suite: Judy Blue Eyes."

An innately creative individual, Collins is also known for her songs, books, and watercolors. She wrote the bestseller Sanity and Grace, which focuses on suicide recovery and is based on her own experience with the tragic loss of her son's life. In Morning Noon and Night: Living the Creative Life, she offered an enthralling look into her creative mind, carefully describing her approach to the creative process. Her newest book is the 2011 memoir Sweet Judy Blue Eyes, an evocative, deeply personal account of her life. In it, she talks about her alcoholism; her lasting love affair with Stephen Stills; her friendships with Joan Baez, Richard and Mimi Farina, David Crosby, and Leonard Cohen; and, last but not least, the music that helped define a generation.

Collins's early musical background was classical piano. Her father, Chuck Collins, was a singer, composer, and broadcaster during the golden age of radio. By age ten, Collins was studying with mentor Antonia Brico, the famed orchestral conductor who made a name for herself conducting major symphony orchestras in the United States and Europe. The 25th anniversary of Collins's prize-winning documentary, Antonia: A Portrait of the Woman, was in 1999. The film, which Collins produced and co-directed with Jil Godmilow, received an Academy Award nomination for Best Documentary, and was named one of the top ten films of the year by Time magazine.

At 13, Collins' made her public debut performing Mozart's "Concerto for Two Pianos." But the music of such artists as Woody Guthrie and Pete Seeger, and the traditional songs of the folk revival, fired Collins' love of lyrics and, by 16, she had moved from playing the Steinway to playing the guitar. Soon she was singing at the folk clubs in Denver, Boulder, and Central City in Colorado. Heading east, she sang in Chicago and New York at the Greenwich Village folk clubs. It was there, after an appearance at The Village Gate in 1961, that Elektra Records signed Collins to what was to become a 35-year involvement with the company, beginning with her first three albums of traditional material. As the '60s grew more rebellious, Collins was drawn to songs by the social poets of the time: Tom Paxton, Phil Ochs, and Bob Dylan. She also worked with some of the best musicians of the era, among them Roger McGuinn, who played guitar on her versions of "Mr. Tambourine Man" and Seeger's "Turn, Turn, Turn." Collins was the first to record the songs of Leonard Cohen and she brought other performers like Randy Newman and Joni Mitchell to widespread public exposure.

Soon to come were the early dramatic moves that established Collins' eclectic nature. Her 1966 album In My Life has her stepping assuredly into a broad mixture of songs, a characteristic that has stamped her albums ever since. She also began playing the piano again, bringing her musical roots back into her performance. On her next album, "Wildflowers" she asked Joshua Rifkin to arrange the entire album for orchestra, breaking new ground in the contemporary song movement. Today, it's regarded as a turning point in her career, giving Collins her first major single, "Both Side Now" and earning her the first of many Grammy nominations.

The definition of a living legend, Collins has had a major influence on music and politics over decades. Her vocal interpretations have inspired millions. From the time she discovered folk music and was signed to Elektra in 1961, to her current new albums, new songs, television specials, books, and work with UNICEF and landmine awareness, Collins has always remained a creative and vibrant artist.