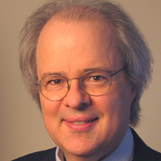 Justin Locke
Management Secrets of the Great Conductors
Traveling From
Massachusetts
X
Program Descriptions
Principles of Applied Stupidity
We all know it's good to solve problems, but then again . . . if you are the boss, it's better if your staff solves them. We all know it's good to look smart, but then again . . . the dumber you look, the more stuff people will tell you. In fact, many things that make you a "good student" don't necessarily translate to being an effective leader or manager. There are many so-called "dumb" behaviors that can be employed as very effective management strategies. These are the principles . . . of applied stupidity! In this total departure from the "conventional wisdom," Justin Locke shows how the traditional industrial-era notions of "smart" and "stupid" are obsolete in the digital age.

Real Men Don't Rehearse
In this laugh-out-loud presentation, Justin dishes the dirt and tells you the real inside story of what really goes on in a major orchestra, both on and off the stage. Forget the usual hoity toity stuff; this is what happens in the 1812 Overture when cannons are pointed the wrong way, or when your stand light catches fire in the 2nd act of Rigoletto. Justin spent 18 years playing bass in the Boston Pops, and he worked with such luminaries as Arthur Fiedler, Leonard Bernstein, Henry Mancini, and John Williams. This "pops" program works for all audiences. If you can't get the Boston Pops for your next event, this is the next best thing.
Justin Locke spent 18 seasons playing the double bass with the Boston Pops. After working with many legendary maestros, including Arthur Fiedler, Henry Mancini, Leonard Bernstein, and John Williams, one question kept coming up: What was it that made this handful of leaders so much more effective? What was it that made these great conductors . . . "great"?

The answer: it was not about having more talent or technique–Arthur Fiedler, the most successful of them all, actually had less. The difference was, these top conductors did not follow conventional wisdom or standard procedure. They dared to be different.

The common fear of being different, of failure, or of making mistakes– can impede innovation and growth. In this highly amusing presentation (based on his book, "Principles of Applied Stupidity"), Justin Locke tells stories that will inspire you to "embrace your inner idiot" and free yourself from the limitations of conventional wisdom.