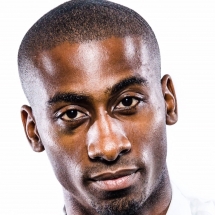 Kai Kight
Classical Violinist Turned Innovator, Composer & Entrepreneur
Traveling From
California
X
Program Descriptions
Composing Your World

Why do some people just play notes they are handed while others write new music in the world? In his captivating presentation, violinist Kai Kight will tackle this question, perform original music and share the inspiring story of how he became an innovative composer in a field of conformity. This session will leave you feeling inspired to take your future into your own hands and bring your unique ideas forward.
Why Book Kai Kight?


A world-class violinist and unique composer whose passion and music energizes listeners and sparks creativity


He shares captivating stories from his own transformation as an artist that inspire and bring audiences to the edge of their seats


With a diverse background, he provides a fresh approach to innovation that makes even the most traditional industries excited and motivated to innovate
Kai Kight has a diverse background that has been fueled by creating and making. He holds an engineering degree from Stanford University's d. school where he was introduced to the innovative culture of silicon valley. As a Kleiner Perkins Design Fellow and Mayfield Fellow, Kai got an early start in entrepreneurship.

Kai began playing the violin when he was 3 years old, was classically trained and studied under the concertmaster of Kennedy Center Opera House Orchestra. His music has brought him to perform in venues such as the White House to the Great Wall of China.

Today Kai composes his own music using an innovative style on the violin which blends classical technique with rhythms and textures from popular genres such as hip hop and jazz. His favorite composer is Bach, because of soul riveting harmony and improvisational rhythms.

Kai is a native of the Washington, DC area and currently resides in Los Angeles.