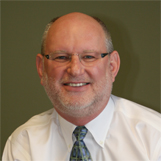 Karl Speak
Global Brand Management Expert
X
Program Descriptions
Introduction of a Corporate Brand
Successfully launching a new corporate brand hinges on helping employees discover meaning in the new identity, beyond the flash and dash of the new name and logo. Karl has a way to add authenticity to the new corporate brand by connecting audience members with the "who" and "how" behind the new identity. Karl uses his thought leadership in personal brand to help employees make a special and relevant connection to the new corporate brand. This connection helps create a sense of alignment with the corporate brand that will add credibility to the new identity.

Merging or Consolidating Business Units
A merger or combination of business units within a company create anxiety for employees; wondering how they will fit in and thrive in the new organization. For the organization it is important to move quickly to a culture with a common set of values and operating principles. Karl has a powerful message and engagement tool that propels the audience forward in understanding the power of having "one brand or culture" on the inside and how they fit in. Attendees complete personal brand pre-work activity and Karl helps them use this tool to discover real alignment with the values of the new culture and how they can personally contribute to the new strategic direction of the combined organization. Delivering this message is a hallmark of Karl's public speaking career.

The Power of Brand3 – Tap into the Power of the Personal Brand of Salespeople
The personal brand of salespeople is the most under-leveraged brand of almost all organizations. In this proven, upbeat and very popular presentation Karl ignites audiences of sales people by showing them how to build a stronger personal brand and most importantly how to discover alignment with the organization's brand to supercharge their performance. Salespeople love this motivational presentation because it speaks to the importance of their personal brand in the company's success. Sales professionals of all levels will learn some practical skills to use the strength of their personal brand to get their performance to the next level. Marketers love this presentation because it finally presents a proven framework to truly integrate marketing and sales. Leadership is impressed with the messages in this high energy, high impact presentation because it speaks to the importance of internal brand alignment, knocking down silos and promoting cross selling of products across business lines.

The Practical and Relevant Guide of Brand for Executives
After almost 30 years of working with executives of organizations of all sizes and virtually every industry, profit and non-profit, Karl knows how to make brand real for executives. Karl boils-down the topic of brand into the four things that an executive needs to know about brand.

Growing Through the Power of a Customer-Centric Leadership
Highly engaged employees and high performance teams are energized not by what the organization does, but by the difference they make for a customer. Karl shows audiences how the Power of Brand Alignment is the framework that will focus employees on the things that matter most to customers. Higher levels of customer engagement drive higher levels of employee engagement and vice versa.

Professional Service Client Loyalty= Personal Brand +Firm Brand
Karl has an energizing and practical message about the power of brand alignment for professional services firms.

Women Business Professionals: Use the Power of Perceptions to Catapult Your Career
Karl has spoken to a number of different women's' groups inside organizations and in public forums. In his highly engaging style he helps audience members to not be held prisoner by how people perceive you, use the power of perceptions to get credit for your strengths and build relationships that will take your career to the next level.
Professionally speaking. . . Karl D. Speak is a global expert known for his pragmatic and unconventional approach to using brand as a leadership platform for gaining customer loyalty and employee engagement. Karl's innovative work on corporate brand strategy, personal brand and internal brand building has been implemented in companies in 23 countries. His best selling book, Be Your Own Brand, is translated into 12 languages and has sold over 80,000 copies. In January 2011 a revised and expanded version of Be Your Own Brand was released to leverage the global success of the first edition and the growing popularity of personal brand.

As an accomplished presenter, Karl speaks to many different types of audiences around the world. His energetic style and wide-reaching knowledge of brand make him a favorite speaker with corporate audiences of marketing, sales, and executive teams.

Through Brand Tool Box, Karl has implemented his contemporary approach to brand management and internal brand building with a wide range of corporate clients. Clients such as 3M, LeadingAge, American Express, AT&T, BASF, BMW, Cabela's, Cargill, Consumers Energy, EDMC, FedEx, Honeywell, IBM, ING, Mosaic, Motorola, Securian, Skandia, Sony Corporation, St. Jude Medical, Syngenta, Target Corporation, The Scotts Company, The Wall Street Journal, Toro, and Walgreens have benefited from Karl's consulting and internal brand building programs.

Karl also serves as an "expert witness" in legal cases involving matters relating to brand. Karl holds a Masters Degree in Economics from the University of Minnesota. Karl has taught in the MBA programs at University of Minnesota, Saint Thomas University, and has been guest lecturer at University of Westminster in London, Capella University, ESADE University in Madrid, among others. Karl's boardroom experience includes being a board member of Mesa Holdings, VocalEssence, MAP Consulting and serving as the chair of the board of The Design Management Institute.

Personally speaking. . . When not working you will find Karl on a golf course, making furniture, and wandering in the outdoors adding to his portfolio of outdoor photography.
Books

Be Your Own Brand