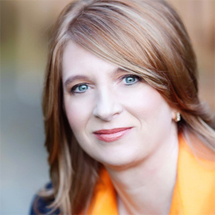 Kate Vitasek
World's Authority on Highly Collaborative Relationships That Drive Innovation
Traveling From
Washington
X
Program Descriptions
The New Economics of Commerce: Evocative Insights That Will Change the Way You Think About Business

The New Economics of CommerceThe 21st century demands businesses rethink their approach to commerce. Kate Vitasek provides what may seem paradoxical — a lighthearted yet evocative overview of some of the best academic research into how companies should be approaching the economics of commerce in the new millennium.

Audiences will leave this presentation with insights including:


John Nash's equilibrium theory proving businesses can turn 1+1 into 2 (or more) by working collaboratively to optimize results and solve tough business problems.
Solow's Law explaining why brains are better than brawn when trying to improve your business's balance sheet.
Coase's Law reminding business how to avoid the ever-fatal "Priceberg."
Oliver Williamson's advice on why being nice to suppliers can help reduce costs better than a "Pit Bull of Procurement."

Getting to We: Negotiating Agreements for Highly Collaborative Relationships
Getting to WeFor years, businesses have worked under the assumption that the goal of negotiation is simply to get the deal. Hundreds of books have been written on "getting to yes", "getting past no" and "getting more" — the prevalent assumption being that once you get a signature, you're done, Yet these strategies and tactics focus merely on getting the deal, not making sure the deal provides sustained value in the future. In today's ever-dynamic and interconnected world, business success depends on strategic relationships built to endure long after the deal is done.

Audiences will leave this presentation with insights including:


Why "getting to yes" is no longer enough.
Why they must challenge the way they've traditionally played the "game" of negotiations.
The proven five-step approach to negotiating a relationship, not just specific deal points.

The Vested Way: How a "What's in it for We" Mindset Revolutionizes Business Relationships
The Vested WayAs the world marches towards reinvention, Vested partnerships aren't just the best way to achieve business success; they're the only way to work together to create success for a future we can no longer prepare for or envision. In this evocative speech, Kate Vitasek reveals why a "What's in it for We" mindset has the power to revolutionize business relationships. Audiences will leave inspired to seek out the business equivalent of a Sherpa to help them climb their own "Mt. Everest" — achieving success with business relationships many thought were impossible.

Audiences will leave this presentation with insights including:
How everyone can go home a winner in a world of "winner takes all."
How cooperation, not competition, guarantees the best results for everyone involved.
How to apply John Nash's Nobel Prizewinning equilibrium theory. Vested: How P&G, McDonald's and Microsoft Are

Redefining Winning in Business Relationships
VestedThe 21st century demands businesses innovate, create value and get sustainable results. Kate Vitasek shares the real stories and real results of organizations using a Vested approach to redefine how they "win" in their business relationships. Whether it's a relationship with suppliers, employees or a foreign government, Vitasek shows how the Vested concept has helped organizations develop award-winning and sustainable results.

Audiences will leave this presentation with insights including:


How giants like P&G and Microsoft are redefining winning.
How McDonald's inspires their suppliers to invest millions and create innovations that keep them on the top of the business rankings.
How the Department of Energy turned a highly toxic weapons sites into a wildlife refuge.
How a small business with big ideas is helping their clients increase productivity by 300%. Vested Outsourcing: Five Rules

That Will Transform Outsourcing
Vested OutsourcingMany outsourcing deals are structured with fundamental flaws in the business model that prevent transformational results. The University of Tennessee's research into leading companies that are challenging conventional outsourcing proves outsourcing is not a dirty word. Rather, it can help organizations transform their business — if they create highly strategic and Vested supplier relationships. Kate Vitasek shares the game-changing rules for outsourcing from her research and book Vested Outsourcing: Five Rules That Will Transform Outsourcing.

Audiences will leave this presentation with insights including:


What Vested Outsourcing is.
10 critical flaws inherent in most outsourced business relationships.
The Five Rules of Vested Outsourcing that transform how companies outsource.
Architect of the Vested® business model for supplier and company innovation, Kate Vitasek is an author, educator and business consultant and an international authority on strategic business relationships.

Lauded as one of the "Fabulous 50+1" most influential people impacting global commerce by World Trade Magazine, her award-winning research with the University of Tennessee has proven successful with companies such as P&G, Microsoft, Dell, Mondolez International, Norvatis and UPS.

Kate's practical advice for driving transformation and innovation through highly collaborative strategic partnerships and supplier relationships launched a book series that includes:


Vested Outsourcing: Five Rules That Will Transform Outsourcing
Vested: How P&G, McDonald's and Microsoft Are Redefining Winning in Business Relationships
Getting to We: Negotiating Agreements for Highly Collaborative Relationships
Books