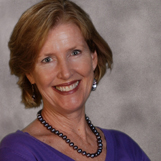 Kathleen Pagana
Leader in Healthcare
Traveling From
Pennsylvania
X
Program Descriptions
Momentum Leadership: How to Increase Momentum by Capitalizing on Hidden Opportunities
Today's leaders are challenged to continually solve new problems. But they must also implement the creative solutions they conceive. By increasing and sustaining their leadership momentum, they can succeed at both.

The Pursuit of Happiness: Generating Momentum to Reach Personal and Professional Goals
Do you ever feel like your career is stuck in a rut? Perhaps you want something different but do not know what it is or how to get it. This engaging and inspirational session supports this challenge by generating professional momentum and maximizing leadership opportunities. Participants will learn how to position themselves today for the position they want tomorrow.

Reinvesting in Your Potential: A Game Plan for Life and Work
As Eleanor Roosevelt once said, "The future belongs to those who believe in their dreams." However, believing is not enough to reach our dreams and maximize our potential. We need to be proactive and take action demonstrating the importance of investing in ourselves. We need to cross the bridge from 'saying and thinking' to actually 'doing and achieving'. If you're not for yourself, who else will be? This fun, interactive, and lively program provides the tools and techniques for building a career without sacrificing the importance of a personal life.

Celebrating the Pride and Passion of Nursing
This uplifting and thought–provoking program is designed to remind nurses why they chose nursing and to inspire them to face each day with passion and purpose. It will them make proud to celebrate their contributions to the profession they entered as new graduates, the profession they are working in today, and the profession they are shaping for tomorrow's nurses.

The Nurse's Etiquette Advantage: How Professional Etiquette Can Advance Your Nursing Career
While nursing education has focused on leadership, management, and professional issues, etiquette has been the "missing link" for success in the workplace. This fun and entertaining session will prepare you to handle awkward and challenging situations that could diminish your confidence, tarnish your reputation, and derail your career aspirations


Balancing Your Life by Managing Your Time: How to Use Your Time Best … Every Moment … Every Day
Today's high achieving individuals feel increased demands on their life, both socially and professionally. They increase the risk of living an "out of balance" life, stressing their health, and making them feel overwhelmed. By being more intentional about our time, we can increase both our productivity and sense of well-being.
Why Book Kathleen Pagana?


Author, leader in healthcare, and speaker – She addresses the challenges of leadership, life balance, and professional etiquette.
Kathleen D. Pagana has been a leader in healthcare for more than 35 years, with experiences including college teaching, administration, clinical practice, business management, writing, and professional speaking. Among the 28 books she has written, she has co-authored the number one best-selling book on healthcare diagnostic and laboratory testing. This book (Mosby's Diagnostic and Laboratory Test Reference, 11th ed) has sold more than 1.5 million copies and has been translated into French, Chinese, Spanish, Portuguese, Polish, Italian, and Korean. She has written more than 90 articles and is a contributor to the second edition of Chicken Soup for the Nurse's Soul.

Her popular book, The Nurse's Etiquette Advantage: How Professional Etiquette Can Advance Your Nursing Career, helps health care professionals advance their careers by interacting confidently in clinical, business, and social settings. This book is the only book on etiquette targeted and customized to nursing. It can be described as the "missing link" between education and success in the workplace. Kathy also writes a monthly etiquette column called, "Ask the Etiquette Doctor." She has recently written, The Nurse's Communication Advantage: How Business-Savvy Communication Can Advance Your Nursing Career.

She has a BSN from the University of Maryland and a MSN from the University of Pennsylvania. She received her PhD from the University of Pennsylvania in Nursing Research, where she focused on how individuals respond to stress. She created a research instrument that is still in use around the world today.

Her most prestigious awards include the Army Commendation Medal, a Faculty Award for Teaching Excellence, and numerous accolades recognizing her articles and books. Kathy and her husband, Tim, are the proud parents of 3 daughters. Kathy enjoys swimming, yoga, golfing, weight lifting, running, and biking. She recently began competing in triathlons. So far, she has won an award at every triathlon event --- due to the small number of competitors in her age group!

Working today as a keynote speaker and best-selling author, her presentations, seminars, and retreats help businesses and not-for-profit organizations address the challenges of leadership, life balance, and professional etiquette.
Books