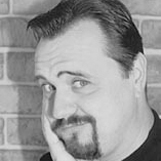 Kelly Terranova
Clean Corporate Comedian
X
Program Descriptions
Terranova's Top 10: Hilarious Meeting Wrap-up
Worry Is Today's Mice Nibbling On Tomorrow's Cheese
Why Your Office Should Be Like "The Office"
The Department of Health and HUMOR Services
WorryFree Comedy Shows
When Kelly Terranova takes the stage, as he has done in more than 200 cities and towns around the world, audiences are treated to a riotous mix of observation and irony. To provide a captivating, yet fast-paced performance, Kelly draws upon the experience gained logging hundreds of shows as a successful nightclub entertainer (Kelly is affiliated with the prestigious IMPROV and FunnyBone comedy club franchises).

With his quick wit and his genuine connection with his audience Kelly is an expert at creating an evening of hilarious entertainment as unique as your company or event. Kelly Terranova is known as a consummate professional who exceeds the expectations of his clients.

Kelly stars in CMT's new series "Comedy Stage". He was a finalist in both the FunnyBone Comedy Club's World Series of Comedy and Carnival Cruise Line's Carnival Comedy Challenge. Kelly has appeared with Michael Bolton, The Doobie Brothers, Jim Breuer, Brett Butler and Jake Johannsen.