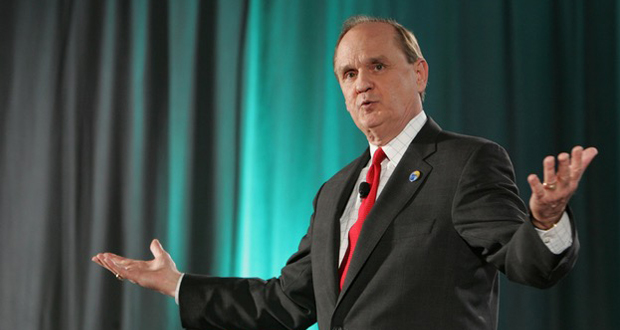 Ken Futch
Sales & Management Expert and Humor Champion
X
Program Descriptions
Motivation: "Take Your Best Shot!"
A moment can change a life. Ken's astonishing true story of how he accidentally shot himself in the head – and how it opened his mind! Hilarious, inspiring and motivating, you will get a (w)hole new perspective on how to turn situations into opportunities.

Leadership: "Give Your Rifle Away"
Gain the single greatest motivation tool available for creating passion. An entertaining and provocative program that provides practical principles and techniques for achieving results.

Managing Change: "Grabbing on or holding on?"
How do you react to change? Do you hold on to the old or grab on to the new? Managing change isn't just recognizing the need to change, but knowing how to change. During this humorous and high-energy program, you will acquire the insights and tools to reframe change and to embrace the potential that change offers.

Customer Service: "Providing Lagniappe"
Move beyond the basics and learn the two necessary requirements to create memorable customer service experiences. Discover how to turn that disgruntled customer into a sales opportunity. An upbeat message designed for organizations seeking to increase client retention.

Team Building: "Bushy Eyebrows and Other Misperceptions"
Learn what teams value most while avoiding the common pitfalls that can destroy employee morale. This fast-paced program emphasizes the importance of respecting individuality while enhancing group identity. Take home valuable tools for improving communication and building trust.
Ken Futch is president of Ken Futch and Associates, an Atlanta-based training company that teaches organizations and individuals how to recognize and capitalize on opportunities. Before founding his company, Ken was in sales and management with AT&T, where he was recognized for achieving the best results in a group of 6,000 salespeople. Ken's success led to his selection as a top trainer at AT&T's prestigious National Sales School and to being featured in Newsweek magazine.

A native of the "Tar Heel" state, Ken got his Bachelor of Science degree in business administration from the University of North Carolina at Chapel Hill. He was commissioned as a lieutenant and served three years in the U.S. Army, including a tour in Viet Nam as a combat platoon leader.

In 2014, Ken was inducted into the "Speakers Hall of Fame." He is a past president of the Georgia Speakers Association and a former Toastmasters International humor champion; he delivers more than 100 high-impact programs annually. Futch has now trained over 100,000 people in seminars presented throughout North America and Europe.

He is the author of the book of the highly acclaimed book Take Your Best Shot, which is filled with priceless insights and strategies for turning situations into opportunities. A passionate believer in lifelong learning, Ken has continued his own development by earning the designation of certified speaking professional from the National Speakers Association—a five-year educational and experiential process.