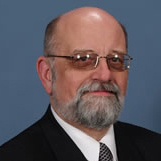 Dr. Kent Moors
Oil Policy and Global Risk Expert
Traveling From
Pennsylvania
X
Program Descriptions
The International Financial Crisis and Oil
Protecting Integrity: Avoiding Risk in the Global Marketplace
The New International Oil Market: Economic and Political Developments in a Rapidly Changing Environment
Why Book Dr. Kent Moors?


For astute, targeted insight into the direction of the world's oil and energy policy, Kent Moors is a proven success. Detailing how evolving energy policy will affect global politics and in particular, your industry and organization, Moors showcases the importance of understanding globalization and its affect on the US now and into the future.
Dr. Kent Moors is the Executive Chair of the Energy Capital Research Group. In addition to a range of energy market evaluation services, Baltimore-based ECRG incorporates a major initiative created by Dr. Moors and involving some of the world's leading energy experts to oversee high-profile analyses and policy recommendations to governments and agencies worldwide.

Dr. Moors left his university positions – Professor in the Department of Political Science and the Graduate Center for Social and Public Policy at Duquesne University, where he was also Scholar in Residence at the Institute for Energy and the Environment – to head up this global effort.

He is a leading "go-to" consultant for public and private sector entities addressing geopolitical developments impacting energy policy and security concerns. Most recently, he has advised on the US-Chinese trade disagreement, fallout from the Iranian oil sanctions, the Saudi-UAE diplomatic impasse, and the instability in Venezuela.

An internationally recognized expert in oil and gas policy/finance and risk assessment, Dr. Moors is also president of Pittsburgh and Fort Lauderdale-based ASIDA, Inc., a global oil and gas consulting firm, and has served as executive managing partner of Risk Management Associates, International, LLP, an international management advisory and training service, and partner in Warsaw-based United Gas Services (UGS), a provider of technical, advisory and management services to the Polish and European shale gas industries.

He is the founder and editor of The Oil and Energy Investor, a twice-a-week advisory, the monthly Energy Advantage and weekly Energy Advantage Portfolio Update, as well as the investment alert services The Energy Inner Circle and Micro Energy Trader. These services encompass over 600,000 subscribers worldwide; all are published by Money Map Press.

Dr. Moors is Global Energy Strategist to Money Morning and was contributing editor to the two leading post-Soviet oil and gas publications – Thomson Reuters' Russian Petroleum Investor and Caspian Investor – from 1998 through February of 2013. Dr. Moors has directed the Russian/Caspian Special Projects Initiative – an electronic network of over 900 energy specialists in Russia, Central Asia, Europe and North America designed to provide rapid response advisories on developments in the former USSR – and has provided specialized advisories to Wall Street analysts, as well as investment, hedge fund, capital and asset managers worldwide.

Dr. Moors has advised 29 world governments (Australia, Azerbaijan, Bahamas, Botswana, Brazil, Canada, China, Ecuador, France, Ghana, Greece, Iraq, Kazakhstan, Kenya, Kurdistan, Malaysia, Mexico, Morocco, Nigeria, Papua New Guinea, Poland, Russia, Serbia, Uganda, Ukraine, United Arab Emirates, U.K., U.S., and Uzbekistan), governors of several U.S. states, premiers of two Canadian provinces and has been a consultant to private companies, financial institutions, civic movements/organizations and law firms in 32 countries. He has served as an expert witness/consultant to law firms in Chicago, Houston, London, Montreal, Moscow, New York, Philadelphia, Los Angeles and Toronto on cases involving a range of issues, including: retail pricing of oil products; crude and oil product contract, trading, representational duties/responsibilities; production/resource evaluation and assessment; oil field, petrochemical, transport installation and contract liability; strategic risk assessment planning and application; technical assessment of export taxation; patent infringement; equity and debt valuation; and oil equipment/technology transfer.

He has served for the past decade on the U.S. Department of State (DOS) task force providing oil policy advisories to developing nations worldwide and the DOS Unconventional Gas Technical Engagement Program (UGTEP).

In addition to conventional oil and gas, he has advised shale gas, coal bed methane, tight gas, tight/shale oil and oil sands projects in the Marcellus, Barnett, Haynesville, Woodford, Fayetteville, Utica, Eagle Ford, Powder River, Piceance and Monterey basins in the U.S., the Athabasca, Alberta Bakken, Horn River and Montney basins in Canada, and unconventional gas/oil projects in Mexico, Poland, Australia and North Africa. Dr. Moors also has experience in developing both project structures and finance for MLPs, LNG import/export, syndicated loan packages and tanker holding ventures. His clients have included six of the world's top ten oil companies along with leading oil and natural gas producers throughout Russia, the Caspian Basin, the Persian Gulf, Africa, Europe, as well as North and South America.

Dr. Moors has appeared over 2,600 times as a featured television, radio and media commentator in North America, Europe and Russia—including ABC, BBC, Bloomberg TV, Canadian CBC, CBS, Chinese CGTN, CNBC, CNN, Fox Business Network, NBC and Russian RTV.

A prolific writer and lecturer, his over 3,400 professional/market publications and over 800 private/public sector presentations and workshops have appeared in 47 countries. John Wiley & Sons released his The Vega Factor: Oil Volatility and the Next Global Crisis. He has completed his next volume – Crude Pressure: Oil, Sanctions and the Crisis with Iran.

Dr. Moors is particularly known among public and private sector policy makers for providing targeted political, market and risk assessments in crises or rapidly changing environments. He began his professional career in counter-intelligence. Until revisions in U.S. policy, Dr. Moors was slated to be the deputy director of the Iraq Reconstruction Management Office (IRMO) in Baghdad. His first degree (at age 16) was a B.S. in theoretical physics. Subsequent A.B., M.A. and Ph.D. degrees were obtained in political science and public policy.
Books

The Vega Factor