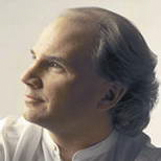 Kevin Asbjornson, MIM
Artistry of Leadership - Creating Meaningful Connections®
X
Program Descriptions
Artistry of Leadership and Emotional Intelligence
In his unique style as a motivational speaker, Kevin uses music, the international language of emotion, to leverage your Emotional Intelligence (EQ), the international language of leadership. Using his original piano music as a platform, Kevin taps your EQ, or emotional intelligence, and awakens your artistic competencies, revealing with striking clarity your capacity for self-awareness, creative expression and empathy. Through journaling, reflection and facilitated discussion, Kevin's keynote presentation ignites your powers of focus, interpretation, visioning and listening and unlocks your creative potential, allowing you to inspire creative leadership that results in greater organizational productivity, collaboration and enhanced business performance. As a keynote speaker and leadership trainer, Kevin brings the Artistry of Leadership a rare and elusive skill: the capacity to lead by inspiration, which sparks imagination that triggers innovation.
Kevin Asbjörnson, MIM, is a Leadership and Performance consultant, international keynote inspirational speaker, Yamaha® Piano Artist, composer, contemporary pianist, and founder and principal recording artist of PianoOne LLC. He is a leading international authority on Inspiring Creative Leadership, performing arts-based learning, and leveraging artistic process and creative competencies for individual development and organizational effectiveness.

Kevin serves as Senior Adjunct Faculty - Creative and Strategic Leadership, and Performing Artist in Residence at the Center for Creative Leadership. CCL is internationally recognized as one of the world's top executive development organizations dedicated to the research, training and enhancement of creativity and leadership. Kevin is also Performing Artist in Residence for Banff Centre-Leadership Development.

Kevin is the creator of the groundbreaking keynote and Leadership and Development experience, Artistry of Leadership - Creating Meaningful Connections®, which is transforming the practice of leadership around the world and helping corporations and organizations to achieve unprecedented creativity, collaboration and productivity.

With a Yamaha Grand Piano as the focal point and Kevin's original piano music as the medium, Artistry of Leadership draws parallels between the competencies of performing artists and business leaders. Artistry of Leadership awakens the participants' "emotional intelligence" and reveals their powers of focus, interpretation, visioning and listening. Together, the message, music and insights give participants the keys to inspired leadership that drives significant, long-term improvement in business performance.

Kevin's clients include many preeminent organizations including American Express, Verizon Communications, Xerox Corporation, Sprint Communications, NASA - Goddard Space Center, Liz Claiborne, Inc., Kellogg Company, International Coach Federation, the Federal Executive Institute, the Center for Creative Leadership and the Banff Centre.

Kevin has 15 years of international business and strategic marketing experience in a variety of industries with multinational companies including American Express and Tandem Computers. He earned a Master of International Management (M.I.M.) from Thunderbird - the Garvin School of International Management; a Diploma of European Economic and Political Studies from the University of Vienna, Austria; and a B.A., cum laude, in International Relations and Business Administration from the University of Nebraska at Omaha.

In addition to Artistry of Leadership, Kevin offers Leadership and Development Services in four areas: Inspiring Creative Leadership'; Emotionally Intelligent Leadership and Business Performance; Organizational Culture, Performance and Effectiveness; and Creativity, Change and Collaboration.

Kevin is a member of Arts & Business Council of Americans for the Arts, American Creativity Association, Creativity and Innovation Worldwide Initiative, Society for the Arts in Healthcare, American Music Therapy Association, Colorado Business Committee for the Arts and ASCAP - American Society of Composers, Authors & Publishers.

Kevin has recorded three CDs of original contemporary piano solos under the PianoOne international record label. His music is also featured on the Acousitherapy collection of acoustic instrumental CDs.

Kevin has composed, produced and performed original compositions for special events and multimedia projects with clients such as Miss Teen U.S.A.®, PBS, The Business & Technology Network, U.S.A. Olympic Training Center, Denver Botanic Gardens, Broadmoor Resort & SpaTM, Habitat for Humanity International, Colorado Boys Ranch, Cordillera Lodge & Spa and the Center for Creative Leadership®.