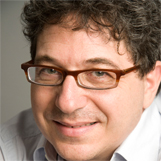 Kevin Daum
Marketing Speaker
X
Program Descriptions
Make Your Video Marketing ROARing and Not Boring!
Video is everywhere today thanks to better and cheaper technology. Google and Amazon have together made the demand for compelling Youtube videos every companies dream! So, why is it that most videos fail to move us, or worse, put us to sleep? How come even fortune 500 company videos fail miserably to convert clients? Making videos that are compelling and effective requires knowledge and skills that few have or are willing to share. In this hilarious multi-media presentation, Kevin shares the secrets to video marketing success from his best seller Video Marketing For Dummies.

ROAR! Get Heard in the Sales and Marketing Jungle
Companies can't get their teams to communicate the same message, let alone the right message. What they think is a compelling and differentiating value proposition probably isn't. In this fun presentation, Kevin delivers a simple method for creating messaging that attracts customers predisposed to buy at a premium price. Revealing a 3500-year-old secret from Kevin's best seller ROAR!, he teaches audiences how to communicate what truly differentiates you from competitors and identify and sell to different types of buyers.

The Awesome Experience
In this highly competitive marketplace, capturing the attention of consumers is tougher than ever before. Companies are constantly searching for ways to make their messages stick. How do you create a loyal consumer base that chooses your product again and again, despite all the competition? Kevin reveals to audiences how The Awesome Experience is the only way to create a positive, long-lasting relationship with your customers. Kevin's presentation will help you create simple and compelling messaging that sticks, maximize marketing dollars, and deliver The Awesome Experience that will blow your customers' minds.
Kevin Daum is an award-winning and bestselling author of 5 books, He is a marketer, speaker, and columnist for Inc.com and Smart Business Magazine. He is an Inc. 500 entrepreneur whose sales and marketing techniques resulted in more than $1 billion in sales. He is also the author of Video Marketing For Dummies (Wiley). Drawing on his background in theatre and business, Kevin is a compelling speaker who has engaged and inspired audiences around the globe.

Kevin has authored several books, including Amazon #1 Best Sellers ROAR! Get Heard in the Sales and Marketing Jungle (Wiley), and Green$ense For the Home: Rating the Real Payoff on 50 Green Home Projects (Taunton), which is the 2011 winner of the American Society of Journalists and Author's (ASJA) Outstanding Book Award. He also penned the best selling Building Your Own Home For Dummies (Wiley), and What the Banks Won't Tell You (Grady Parsons).

Kevin uses his expertise to help individuals communicate effectively and reach their personal and business goals. He has built multiple businesses, including Stratford Financial Services, an Inc. 500 company; Mystery is Served, an entertainment company; and most recently TAE International, which helps companies provide their customers The Awesome Experience by mastering compelling messaging, intentional marketing and memorable delivery.

Kevin consults to numerous companies and non-profit organizations. He speaks regularly in the areas of customer experience, creativity, strategy, and execution. He also coaches executives on book development and thought leadership, as his most recent book proposals went from concept to contract in a few short months with major trade publishers.

Drawing upon a degree in theatre arts and involvement in more than 150 theatre productions, Kevin is changing the way corporations use the arts as a training ground for business and entrepreneurship. Kevin's ROARing Video Seminars help companies develop effective and entertaining video marketing programs. As head of business development for Americans For the Arts' Creativity Connection, he facilitated unique arts-based-learning programs for Fortune 500 companies. Kevin has been instrumental in the development of interdisciplinary arts and entrepreneurship curriculum at Baylor University. He has published several articles on marketing and the managerial relationship between the arts and entrepreneurship.

Kevin is a graduate of the MIT Entrepreneurial Masters program and has received the Global Learning Award 3 times from the Entrepreneur's Organization, where he has held several board positions. Kevin has designed, produced, and led award-winning executive training programs and events for C-level executives and entrepreneurs on four continents. Previously, Kevin was named one of the 40 people under 40 in San Francisco by the Business Times and in 2006 was named Distinguished Alum of the Year by his alma mater, Humboldt State University.