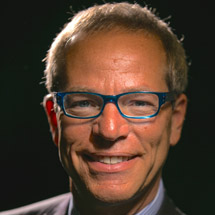 Kevin Surace
Internationally Recognized Visionary on Disruptive Innovation and the Coming Age of Automation
X
Program Descriptions
CUSTOM TEAM MOTIVATION
Motivate that unmotivated or lost team. Within 1 day, your team members will find new passion, and run with more excitement than ever before.

HIGH POWER SALES WORKSHOP
The 5 steps that you will go through…and how to get through them faster than ever and close more deals.

SUSTAINABILITY AND CLIMATE CHANGE
Why it matters. What you can do today.

THE COMING AGE OF ROBOTICS
How will your team cope with the coming onslaught of AI and robotics. And how can you use it to your advantage!

DISRUPTIVE INNOVATION
Don't just innovate, DISRUPT. How your team can overcome fear and shame, and disrupt any market.

BE AN ENTREPRENEUR
What it takes to be that person, in large or small companies. And bring the energy and passion of entrepreneurs to your entire team.

ROBOTIC AUTOMATION

ROBOTIC AND BUSINESS PROCESS AUTOMATION DRIVING A RAPIDLY CHANGING JOB & COMPETITIVE LANDSCAPE

EMBRACING SILICON-VALLEY STARTUP-LIKE DISRUPTIVE INNOVATION IN YOUR ORGANIZATION

THE FUTURE IS NOW AND HERE IS WHAT YOU NEED TO KNOW!
Why Book Kevin Surace?

Deemed "A Tech Pioneer who Will Change Your Life" by Time magazine, Kevin Surace has delivered disruptive technologies across a broad landscape including software, manufacturing, environment and consumer products.
Kevin Surace is a Silicon Valley innovator, serial entrepreneur, and CEO. Kevin has been featured by Businessweek, Time, Fortune, Forbes, CNN, ABC, MSNBC, FOX News, and has keynoted hundreds of events, from INC5000 to TED to the US Congress. He was INC Magazines' Entrepreneur of the Year, a CNBC top Innovator of the Decade, World Economic Forum Tech Pioneer, Chair of Silicon Valley Forum, Planet Forward Innovator of the Year nominee, featured for 5 years on TechTV's Silicon Spin, and inducted into RIT's Innovation Hall of Fame. While he has a deep technical background, he is known as a dynamic public speaker who excites, educates and energizes audiences to action.

Mr. Surace led pioneering work on the first cellular data smartphone (AirCommunicator), the first plastic multichip semiconductor packages, the first human-like AI virtual assistant (Portico), soundproof drywall, high R-value windows, AI-driven building management technology, AI driven QA automation, and the window/energy retrofits of the Empire State Building and NY Stock Exchange. Kevin is CEO of Appvance, on 7 boards and has been awarded 28 US patents. He is also a music director, producer, arranger, and percussionist.

Kevin's most requested talks include AI, Robots, and Automation...a GREAT future without work, The Future is Now and Here is What You Need To Know!, Embracing Silicon-Valley Startup Disruptive Innovation in Your Organization and Robotic and Business Process Automation Driving a Rapidly Changing Job & Competitive Landscape. He is also available to expertly moderate conversations and interview luminaries and executives as well as host workshops and events.

Kevin has delivered 100's of vibrant and inspirational keynote speeches and presentations to groups from corporate executives to enterprise teams to universities. He loves lighting the room on fire and leaving people with real actionable ideas they can use the next day. Uniquely he brings actual hands-on experience in-the-lab, on-the- bench and on the computer inventing and innovating across multiple industries at a level few others can match.