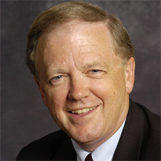 Kit Grant
Director of Comfort Zone Infiltration™
Traveling From
Alberta, Canada
X
Program Descriptions
The Customer is Not Always Right!...You Get the Results You Deserve
Kit outlines how to build your Dynamic Service System and reveals how INPUT produces FEEDBACK which creates REALITY. His real life examples will have your audience laughing and learning. Armed with a plan of action, employees produce immediate improvements in customer satisfaction paying huge dividends.

Still Flailing After All These Years?...Success Through Responsibility
Recognizing your personal power and acting with it moves you to new levels of performance. Kit reveals a step-by-step action guide your audience members will use to create a motivating and productive environment. Your people will recognize their personal responsibility in moving from where they are to where you want them to be.

It's Not My Fault!...Why Are They Being So Difficult?
Kit identifies how different perspectives on life and relationships are both important and challenging. Getting results requires increased understanding of the strengths, limitations, motivators and de-motivators of each person.

Who's the Boss?...The Manager As a Coach
Kit demonstrates the roles of coach, mentor and counselor to enable today's leader to get the best from each individual. Rewarding performance fairly allows people to understand and appreciate the principles of continuous improvement. As leaders improve communication skills, they build trusting environments that positively impact results.
Kit Grant has delivered more than 2,900 presentations in 15 countries on 4 continents.

He specializes in pushing people outside their comfort zones to get the even better results they deserve. Kit has owned and operated his own business for more than 35 years and previously worked as a school counselor, a clinical psychologist, a manager in the food and beverage industry and as a salesperson and sales manager for a major communications company.

Kit has undergraduate and graduate degrees majoring in counseling and psychology. He has earned the CSP (Certified Speaking Professional) designation and the CSP (Certified Sales Professional) designation making him the world's first CCSSPP! In 2000, he was inducted into the Speaking Hall of Fame and in 2001-2002 Kit served as the World President of the Global Speakers Federation. In 2005 he received the International Ambassador Award for service to the global speaking industry.

He likes to golf almost as much as working and will start the 2012 season with an 8 handicap — he needs to work on his putting.

Warning! Some laughter is permitted during Kit's presentations.