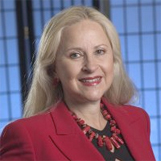 Larraine Segil
Intelligent Business Alliances and Partnering
Traveling From
California
X
Program Descriptions
Fast Alliances - Power Your E-business
Intelligent Business Alliances
Getting into the Customer's Head with Alliances in Traditional and E-Business
Advanced Alliance Management - How Software and Process Can Improve Your Results
The Spider Network - The New Alliance
Management Tool for E-Business Partnering
Larraine Segil is a seasoned senior executive with entrepreneurial general management experience. She has a world renowned level of expertise in strategic cross cultural conflict resolution and the creation, implementation and management of complex global business alliances and outsourcing relationships in healthcare, technology, consumer products, manufacturing, aerospace, financial services. Larraine has startup & turnaround experience, & a strong record for innovative problem solving, enabling buy-in for complex change management especially in cross cultural organizations having lived in South Africa, Canada and the Middle East, and having taught senior executives about Alliances over a 30 year period, throughout the Americas, Europe, United Kingdom, in China and Singapore.

At the beginning of 2007, she sold her final shares in her company Vantage Partners LLC, to begin a full time portfolio career. From 2005 she has served on the board of Frontier Communications, (NASDAQ: FTR) a Fortune 300 company, on Audit (5 years), Nominating and Governance (8 years) and Compensation Committee (5 years) and Retirement, (2 years). In 2007 she became an Advisory Board member of Edgecast, a privately held venture capital financed Content Delivery Network (CDN) which sold to Verizon in December 2013. Since 2014 she has served on the Advisory Boards of two private companies, APCO Worldwide and Kandela Inc. In 2016 Larraine joined the board of a private company, Vanir Construction Management. She also serves on 3 Non Profit boards and is Past Chair of the Foundation of the Global Women's CEO's Network, The Committee of 200, and Past Vice Chair of the Governing Board. Additional details are below:

Current Positions:
Ms. Segil is Partner Emeritus and was formerly owner and director of Vantage Partners, a privately held consulting firm with expertise in conflict resolution and building competency in both internal and external relationship management, which acquired her firm, The Lared Group in 2003. Vantage Partners evolved out of the Harvard Project on Negotiation. Its partner/directors have authored many books including "Getting to Yes" and "Difficult Conversations". Segil has served Global 100 and Fortune 500 companies assisting them to create and manage their critical business relationships with suppliers, customers, alliances, joint ventures or channel partners. She sold her shares of Vantage Partners in 2007. Clients served included C-level executives at Intel, Cisco, HP, IBM, Ericsson, and McDonalds, Kraft, Disney, and Blue Cross Blue Shield in multiple states, Wellpoint/Anthem, Royal Dutch Shell, Chevron, Unocal and Texaco, Eli Lilly and Pfizer, Reuters, MasterCard and Visa, Best Buy, Northrop Grumman etc.
Ms. Segil is a member of the Board of Frontier Communications (NASDAQ: FTR), Norwalk, CT., a Fortune 200 company; she served on Audit (2005-2010), on Nominating & Governance (2005-2013), Compensation (2011 -) and Retirement (2014 -) Committees.
Larraine is on the board of Vanir Construction Management, a private company where she serves on the Audit Committee.
She serves on the Advisory Boards of two private companies, APCO Worldwide and Kandela Inc.
Ms. Segil serves on the board of the National Association of Corporate Directors (NACD) Southern California section. She is the Chair of the Nominating and Governance Committee.
Ms. Segil is a senior research fellow at the IC2 Institute at the University of Texas, Austin (20 years) and serves now as an Emeritus member on the Entrepreneurs Board for the Price Center at the UCLA Anderson School of Management after 25 years of service.
Ms. Segil is Past Chair of the Foundation & Past Vice Chair of the Governing Board of The Committee of 200, Global Women CEO's group.
Larraine is on the Board of Trustees of Southwestern School of Law & Advisor to Drucker/Southwestern JDMBA alliance.
She serves on the Board of Governors of Cedars Sinai Medical Center (25 years)
Ms. Segil serves on the Golf 2.0 Business Women's Council for the PGA begun in 2012
She is on the Advisory Board of TELACU Education Foundation enabling Latino youth to succeed
Larraine presents keynotes on domestic and global alliances, mergers, critical customer supplier, channel, outsourcing relationships and leadership to global companies (Client examples 2011 – 2016 Northrop Grumman, Gartner Group, F-Secure, Finland, Banco Santander Brazil, Vanir Construction Company Sacramento and Athenaonline). She also speaks on A New Way of Mentoring (Client Examples: Women in Film, The Sundance Institute)
She is an Adjunct Professor of Law at Southwestern Law School, Los Angeles on The Business of Strategic Alliances for (Southwestern/Drucker) JD and MBA candidates as well as teaching the MOBILE APP AND THE LAW class.
Ms. Segil runs a family-held, small urban farm company, Little Farm Company, CA providing cheeses, jams and organic produce to local buyers. Past Positions:
In January 2009 until January 2012 Segil served on the UNICEF/UNDP/World Bank/World Health Organization (WHO) Tropical Diseases Special Advisory Group on Alliances (SAAG), participating in Board meetings in Kuwait and Geneva, Switzerland.
Larraine served on the board of The Los Angeles Regional Technology Alliances (LARTA) representing 35,000 Southern California early stage technology companies for 16 years, and has been recognized by The Financial Times Knowledge Dialogue Group and The Corporate Strategy Board as a global thought leader in alliances.
For the past 24 years she taught executive education at The California Institute of Technology, (Caltech), Pasadena CA, where she has presented a two day program on Global Alliances.
Ms. Segil has been a regular commentator for CNN and CNBC -Power Lunch, Squawk Box on M&A and Alliances and on Bloomberg regarding women leaders.
Larraine was formerly CEO of an advanced materials company providing products and services to aerospace and electronics manufacturers worldwide. She co-founded a California Thrift and Loan Company as well as a series of free standing ambulatory care clinics providing medical services, and practiced immigration, litigation & corporate law.

Author of Six Books – One Fiction and Five Business Books: Ms. Segil is the author of 6 books:' Intelligent Business Alliances' (Random House) 'Fast Alliances: Power Your E-Business' (John Wiley), 'Dynamic Leader, Adaptive Organization (John Wiley), and 'Partnering –The New Face of Leadership' (A Compilation with Marshall Goldsmith and James Belasco-AMACOM). Her latest business book, 'Measuring the Value of Partnering' (AMACOM 2005), was the first on Alliance Metrics. She authored a novel, 'Belonging', (Penguin Books) and in 2011 wrote/self-published 2 E-Cookbooks (Little Farm Company Publishing).

Personal: Larraine Segil is a composer of music and lyrics and has two children's CD's launched in 2011 under the label www.RockinGrandmaMusic.com. Born in South Africa, Ms. Segil immigrated to the USA in 1974. In 2010, Larraine created three endowment funds for scholarships for women managers in strategic alliances – one at the JDMBA program at The Peter Drucker School of Management & Southwestern School of Law, another for Pepperdine Business School Presidential Key Executive MBA Program and the third at Kingsmead School for Girls, Johannesburg South Africa. In addition to scholarship money, she commits to mentor these young women for the rest of her life with the expectation that they will pay it forward by mentoring each other and those who come after them. They are called The Larraine Segil Scholars. Ms. Segil holds a BA

 degree, a Graduate Honors Degree in Latin and Classics, JD & MBA degrees.
Books