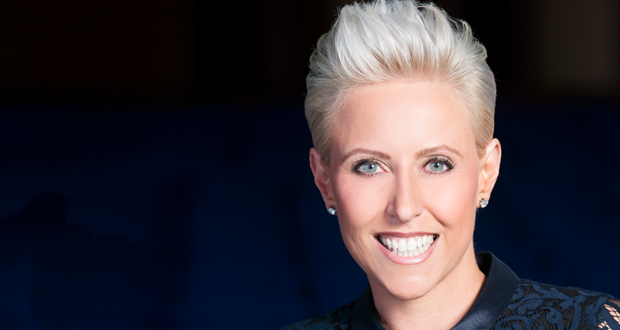 Laura Schwartz
Former White House Director of Events, Author of "Eat, Drink & Succeed", Keynote Speaker, Top Emcee and Moderator
X
Program Descriptions
LAURA'S SUPER-CHARGED SIGNATURE SERIES IS CENTERED ON BEING "PREPARED FOR PARTNERSHIP" WHILE TURNING THE "OPTIONAL INTO OPPORTUNITY," BECAUSE, AS LAURA REMINDS US ALL, "YOU NEVER KNOW WHEN THE NEXT CONVERSATION WILL BE THE CONVERSATION TO CHANGE YOUR LIFE OR THAT OF SOMEONE ELSE!"

EAT, DRINK & SUCCEED!
Based on Laura's book, this keynote shows how to use the positive power of networking to your advantage. Laura's keynote grabs its audience's attention. It's motivational, humorous and engaging, but that's not what makes it powerful. What makes it powerful is that it's immediately actionable. For the audience, the new networking knowledge can be applied instantly to the conference or event at hand as well as carried back to their offices, shared with their colleagues, team members, clients, partners and put to work in their professional and personal communities. What's unique about Eat, Drink & Succeed is that it is more than a series of anecdotes; it's a compelling story that's packed with networking tools and command of partnerships. Laura's behind the scenes stories of the White House, DreamWorks, Oprah and beyond illustrate just how useful these skills are for the savvy professional, regardless of background, industry or career path.

One key technique Laura employs is flipping the definition of networking around, empowering your audience to continue growing their networks and opportunities by adopting the mantra, "What can I do for you?" instead of the sometimes more negative mentality that asks, "What can you do for me?" She explains how positive, powerful networking involves mentoring and leading both inside and outside of the office, resulting in beneficial outcomes for all parties involved. She shares her techniques – including insider tips about the effective powers of preparation, introductions and engaging conversations with a message and follow-up among others. She provides attendees with the means to turn a brief meeting, break room conversation, power lunch or "optional" social occasion into a valuable opportunity for themselves, their company or industry association.

Eat, Drink & Succeed motivates, engages, and most importantly, it drives action.


EMCEE, MODERATOR and INTERVIEWER
Laura embraces emceeing conferences and events of all sizes, conducts interviews on stage with CEOs, industry leaders and celebrities, and moderates expert panel discussions. Through her effortless energy, she tailors her role as an emcee to the tone and purpose of each conference and becomes a true Brand Ambassador of your company or association, its culture and industry. Laura prepares for each event by conducting extensive research into the organization or association's brand and audience, whether it's a short afternoon event or a four-day conference.Laura has had great success as an Emcee for a variety of events, including annual conferences, international forums, charity galas, sporting events and fashion shows. She keeps audiences engaged and their energy in-sync with the event's overarching purpose.

A sampling of Laura's past Emcee clients:
-Hewlett Packard's DSCOOP Conference for 2,500 attendees, including an on-stage interview with Steve Wozniak
-Asembia Specialty Pharmaceutical Summit for 5,000 attendees, including on-stage interviews with actor Rob Lowe & Fox News Channel anchor Bret Bair
-R.W. Baird Financial Forum for 1,200, including on-stage interview of famed political strategists James Carville and Mary Matalin
-UPDATE Forum for 500, including interviews with U.S. Ambassador Bruce Oreck, Henne Melin, director of global public policy and head of eBay Inc. Europe, Middle East and Africa, Blanca Juti, Heineken chief corporate relations officer, Sharing Economy expert Arun Sundrararajan and Iranian trailblazer Milad Mohammadi
-Essilor North America's annual sales conference for 3,000, including on-stage interview with celebrity spokesperson actress Finola Hughes
-Convention Industry Council's annual Hall of Leaders Gala at the MGM Grand
-Financial and Insurance Conference Planners' (FICP) annual conference emcee at LA Live for 750+Connect
-Marketplace conference for 2,000 at Chicago's Navy Pier BallroomCathay Pacific Airways announcement of its Chicago-to-Hong Kong gateway service at the Peninsula Chicago with world business leaders in attendance
-Annual American Heart Association's Heart Walk Emcee in Chicago's Grant Park
-The Martin Luther King, Jr. Center's moderator for a panel of civil rights leaders for the commemoration of the 50th Anniversary of the March on Washington
SAMPLE OF GROUPS WHO WOULD FIND LAURA'S PROFESSIONAL EMCEE SERVICES VALUABLE:
Annual Association Conferences, Corporate Sales Meetings, World Forums, Women Leadership Summits, Mega Independent Consultancy Conferences. Laura is a respected emcee for all occasions, industries and organizations throughout the world.
GET READY TO EAT, DRINK & SUCCEED!
A Conference Kickoff. Whether a first time attendee or a seasoned veteran, attendees will feel empowered to take every facet of the conference and make it work to their full advantage and yours. Laura provides the tools and techniques that motivate attendees to capitalize on all social and business interactions at the conference so that they, too, can turn relationships into partnerships and ideas into realities. This keynote sets the tone and energy for a successful conference.
In this version, Laura incorporates the conference agenda, teaching the attendees how to maximize every moment from registration to the sessions, breaks, expo, early morning wellness activities and even the "seemingly" social events. And she doesn't stop there, Laura incorporates your company or association's year-round engagements as well, so the attendee continues to maximize and identify that there is no such thing as "optional," but only opportunity—both at your conference and throughout the year back home!
This presentation outlines purposeful skills that inspire leadership and drive performance, as it becomes the centerpiece for a truly powerful, positive and productive conference.This presentation can be a 30, 45 or 60 minute kick off to fit the needs and tempo of the conference at hand and works especially well when combined with Laura's position as an emcee.
SAMPLE OF GROUPS WHO WOULD FIND LAURA'S SIGNATURE PRESENTATION VALUABLE:
This presentation knows no boundaries and is given around the world to industries of many spectrums! Corporations, Associations, Annual Conferences, Incentive Events, Forums, Summits, C-Suite Level Leaders and New Associates alike. This program can be adapted for any conference, meeting, company, association or annual retreat!
A MEGA-CONFERENCE POWERHOUSE KICK OFF FOR INDEPENDENT CONSULTANCIES, REPRESENTATIVES AND BRAND PARTNERS
There is no other speaker with higher energy or more ability to bring enthusiasm and empowerment to your mega-conference than Laura!
Whether it is her signature presentation, Eat Drink & Succeed or another like Lead First to focus on leadership, Laura weaves in your message and becomes your Brand Ambassador not just for an hour but also throughout the entire conference. For an even larger impact, use Laura to kick off your General Session and serve throughout as your conference emcee.
Laura's goal is always to extend your message to the audience in a vibrant, exciting, passionate, smart way to get your Independent Consultants and Brand Partners ready to learn, be impassioned and immersed into the incredible organization and products you represent!
Laura grew up in a family intimately involved in independent consultancies and she both reveres and understands first-hand the empowerment, the friendships, the family and inspiration that is created by these company opportunities and through these conferences. Whether they are once a year as a mega-conference or incentive trips earned throughout, these opportunities empower your teams through your products and their life changing effects on the independent consultants themselves, their teams and their clients!
Laura, the acclaimed networking guru and author of "Eat, Drink & Succeed," primes your consultants for an off-the-charts conference that embraces their lives, their work and their families because of your mission and products!


"EAT, DRINK & SUCCEED," THE BOOK, CAN BE CUSTOMIZED AND PRINTED FOR YOUR COMPANY!
"Eat, Drink & Succeed" includes stories from Oprah, President Clinton and Steven Spielberg and 12+ other individuals, one of them even an independent consultant themselves. The solid tools and techniques Laura writes about can take your business and that of your consultants, representatives and brand partners to the next level or the new level they have been searching for!
These 12 + stories will be replaced by those of your choosing such as your own founders, leaders and rising stars! They will be YOUR success stories both, internal and external, to excite your teams. Laura's team at Laura Schwartz Live will replace the interior stories within "Eat, Drink & Succeed" with yours, include a forward from your founder or CEO and include your company's name on the cover and print as co-published by Laura's publisher the Black Ox Press and your company.These books can be given away as an incentive to high-performing teams or sold by you to raise funds for your own charitable or scholarship in-house programs.
This is a powerful and unique opportunity for you to have at your consultants' fingertips - the empowerment of Laura's book and its tools to further expand your company's success and theirs. If you do not wish to customize "Eat, Drink & Succeed," Laura, as always, donates 100% of the proceeds of all copies of her book sold at your event to the charity of your choice, a non-profit partner or scholarship fund within your own organization.
PRESENTATION PACKAGES
Mega-Conference designed programs are available with special packaging options for companies that host multiple conferences throughout the year and the world, including boot camps, HQ trainings and beyond.
SAMPLE OF GROUPS WHO WOULD FIND LAURA'S MEGA-CONFERENCE PRESENTATION VALUABLE:
Mega consultancies such as Amway, Arbonne, Avon, Cabi, India Hicks, Mary Kay, Nerium, Pampered Chef, Tastefully Simple and beyond.


LEAD FIRST
A UNIQUE & DYNAMIC PRESENTATION ON LEADERSHIP IN TIMES OF SUCCESS, TURBULANCE AND CHANGE.
Laura's Lead First Presentation addresses leadership in successful, turbulent and changing times for companies and associations. This presentation is unique and empowering as it incorporates more than 200 years of U.S. Presidents, First Ladies and their stories which have rarely, if ever, been shared before from deep behind the scenes of The White House. All anecdotes are non-partisan, interesting, relevant and relatable to your company or association and are accompanied by tips that attendees can immediately put into action in their personal or professional lives. As a witness on the front lines of climatic celebrations as well as moments of great gravity, determination and leadership, Laura achieved a rare perspective on the private and public moments of first families and global leaders.
Laura shares valuable takeaways in this unforgettable program using inspiring stories and visuals from the earliest White House inhabitants, along with first-hand accounts of defining moments during the Clinton administration. She illustrates real solutions from the successes and failures in leadership that we all can use in our daily lives as we work with our customers and colleagues and share within our communities and families.
SAMPLE OF GROUPS WHO WOULD FIND LAURA'S LEAD FIRST PRESENTATION VALUABLE:
Corporations, Associations, Women Leadership Summits (Internal and External). This program can be focused to C-Suite and adaptable to all levels for Corporate Leadership Teams, New Associates and at Company Retreats.
THE POWER OF THE PRESIDENTIAL INAUGURATION
A rare look deep behind the scenes at an event so powerful it only happens once every four years!Laura captures all the ceremony, significance and power behind presidential inaugurations that are so special they only happen every four years. She offers a look at what it takes to make it all happen, from the first nail hammered into the U. S. Capitol platform, months before the election is even decided, to the last formal ball in the wee hours of the presidents first night in office. This keynote gives a behind-the-scenes look at how 15 entities collaborate over 7 months to seamlessly make it all happen. It explores the excitement, drama and occasional gaffes going on in the background that they hope no one can see! This keynote is intriguing and will offer inside tips and techniques to make your next conference, dinner party or meeting reach the presidential level.
This is a great program to highlight during the presidential cycle (no matter who's leading in the polls) and can especially resonate with meeting professionals and spousal programs.
A BRIEF ON THE U.S. PRESIDENTIAL ELECTION BY LAURA SCHWARTZ
LAURA'S PRESIDENTIAL ELECTION CREDIBILITY
Laura's stellar and wide-ranging background in presidential politics is fascinating. It began at 20 years old, as the youngest female presidential appointee in history. She has had her pulse on the American electorate and campaigns since 1993, when she began her journey serving 8 years in senior staff positions at The White House in the Clinton Administration. While there, she successfully executed the positions of the Midwest Press Secretary, the Director of Television and the White House Director of Events. Note that while serving as the White House Director of Television during the '96 re-election of President Clinton, Laura took leave to produce the live coverage aboard the President's train trip to the Democratic National Convention and to produce the televised portion of Election Night at the State House in Little Rock, Arkansas.
In 2004, she spent the Presidential election traveling with the candidate 24/7 as a Senior Advisor to the John Kerry presidential campaign.
Following the campaign, Laura joined the Fox News Channel in 2005 and went on to cover the 2006 mid-terms and presidential primaries at Fox News Channel before moving to cover the 2008 Presidential Election as a special correspondent to CNN's Larry King Live, CBS News' "The Early Show" as well as providing regular appearances on Sir David Frost's "Frost Over the World," BBC World News and China Central Television. Laura continued her coverage in front of the camera for the 2012 Election including both the Democratic and Republican National Conventions and will be doing the same this summer in Cleveland and Philadelphia 2016.
PROGRAM DESCRIPTION
Laura is offering a new program for the 2016 Presidential Race, as global partnership and policy stakes have never been bigger, the process never more confusing, and the international interest and impact never higher and charged with uncertainty.This new (nonpartisan and straightforward) program, titled "A U.S. Presidential Election Brief with Laura Schwartz," delivers a brief covering 5 segments:
The U.S. Presidential Election processThe candidates, their political parties and messages The voter's reaction to the messaging, media and money involvedThe current state of the raceThe forecast of its outcome including its global impact on foreign countries and international business
The brief concludes with an insightful question and answer period with the audience or in the format of an interview with the organization's host.This program is constantly updated and cutting edge including new voter information, candidate messaging, policies and commercials offered by candidates and their supporting Super PACS. This allows no two briefs to be exactly alike as with the ever changing news cycles, opposition research and world events that change the pace and face of the elections 24/7.
PROGRAM FORMAT
The brief can be anywhere from 30 to 45-minutes and a question and answer period or interview following can be approximately 30 minutes. The format is pleasant to work with as the brief can either be straightforward with visuals or a sit down interview on stage with the host for 30 to 45-minutes before opening up to questions. Laura works with the client to achieve their objective in the format they feel best fits their purpose and audience at hand.The brief can be held in the morning, bringing leaders together before the start of their workday, as a luncheon address or an evening brief followed by a reception or dinner. It can even be held via Skype, Shindig and other reliable live streaming 2-way technologies.
INTERNATIONAL CONFERENCES
This brief can be included in large international conferences as well. This is a recent hot topic that has reached a boiling point in which conferences have the opportunity to add on an international session with Laura to speak to an audience looking to learn from and prepare for outcomes on either side of a Presidential victory.
THE PRESENTATION
Laura presents in English accompanied by a presentation including interesting visuals, current political commercials, late breaking news and developments. Laura's background and unique storytelling ability combined with her professional, personable, smart yet relatable approach is welcomed by global audiences, as has been proven during her 16 years as a professional speaker in the United States and around the world.
SAMPLE OF GROUPS WHO WOULD FIND THIS VALUABLE:
US and Global Companies with international offices; PR and Marketing companies that represent a diverse group of International Businesses; Conferences such as the Young President's Organization; Chapters of international business organizations/associations and chambers of commerce such as Amcham; Colleges and Universities who want to further understand the election 
EMPOWERMENT THROUGH SERVICE
A MOTIVATING ADDRESS THAT SHOWS HOW GIVING BACK PLAYS A KEY ROLE IN THE FOUNDATION FOR THE SUCCESS OF AN INDUSTRY, ORGANIZATION OR INDIVIDUAL.
The 19th century French social scientist Alexis de Tocqueville once stated that the defining characteristic of America is its commitment to service. In this moving keynote address, Laura puts a modern-day twist on de Tocqueville's statement, showing how giving back today can make a difference in our world and in your organization. Regardless of their role in your company or association, Laura will empower attendees to strengthen their commitment to your objective whether that means working harder, becoming more involved or giving greater.
Your audience members will leave knowing that their service not only affects the lives of those they help directly, products they launch and colleagues they sit next to; but also their own personal and professional communities. Laura communicates the power of service using colorful examples and entertaining anecdotes from her work in the White House and beyond while traveling around the world with the Clinton Global Initiative and as a professional speaker since 2001.
Laura tailors this keynote address based on the client's objectives and the audience in order to create a completely unique presentation that is appealing, engaging and, most importantly, effective.
SAMPLE OF GROUPS WHO WOULD FIND EMPOWERMENT THROUGH SERVICE VALUABLE:
This presentation has been successfully used to inspire organizations for their annual conference, to motivate donors and raise funds for new and existing nonprofit initiatives and to kick-start membership drives and raise awareness in the community. Corporations have also used this keynote as a way to motivate their employees for their internal campaigns and company-wide philanthropy. Laura has presented customized versions of this address to organizations such as the United Way, YWCA, American Heart Association, Illinois Governor's Conference, General Federation of Women's Clubs, Emergency Nurses Association and the Junior League of Chicago. Each organization has reported stronger results with this keynote than in previous years.


THE POWER OF THE PRESIDENTIAL INAUGURATION
A RARE LOOK BEHIND THE SCENES AT AN EVENT SO POWERFUL IT ONLY HAPPENS ONCE EVERY FOUR YEARS!
Laura captures all the ceremony, significance and power behind presidential inaugurations as she offers a look inside what it takes to make it all happen. From the first nail hammered into the U. S. Capitol platform, months before the election is even decided, to the last formal ball in the wee hours of the President's first night in office, Laura takes you there. This keynote gives a behind-the-scenes look at how 15 entities collaborate over 7 months to seamlessly make it all happen. It explores the excitement, drama and even the occasional gaffes going on in the background that hopefully no one notices! This presentation is intriguing and delivers inside tips and techniques to make your next conference, event or meeting reach a presidential level.
SAMPLE OF GROUPS WHO WOULD FIND THIS PRESENTATION VALUABLE:
This is a tremendous program to highlight for event professionals during the presidential cycle (no matter who's leading in the polls) and resonates as well for spousal programs, and those naturally curious about world wide historic events.
SETTING THE BAR
EXPLORING THE LIVES OF COURAGEOUS WOMEN TO INSPIRE THE WOMEN OF TODAY AND TOMORROW
This keynote covers the "bars" set by female leaders who have changed history and forged the professional community landscape that women excel in today. Laura takes the audience on a journey that explores the lives of notable women and those who "set their bars" around the world and across a variety of fields – such as Eleanor Roosevelt, Margaret Thatcher, Rosa Parks, Hillary Clinton, Oprah Winfrey and others – to better understand how women today are shaped by the skills, strength and struggles of those who came before them.
Laura allows the audience to recognize how they, too – as women who are leaders, mothers, spouses, sisters and friends – set the bar for themselves, their families and other women every day, whether or not they realize it.
The message resonates with women of all ages in every stage of their careers and lives. Whether it is a corporation, industry association or non-profit, Laura will ensure her message relates to your audience. She can develop an even stronger connection with the audience by incorporating your organization's own founders, leaders or other strong women your audience identifies with to demonstrate how they "set the bar."
SAMPLE OF GROUPS WHO WOULD FIND LAURA'S "SETTING THE BAR" PRESENTATION VALUABLE:
Corporate Women's Leadership Organizations; General Women's Leadership Summits and Forums both inside the United States and around the world; Spousal Programs and Universities
NOTE: Laura Donates Back 100% of Proceeds from Book Sales: Laura's book, "Eat, Drink & Succeed," also the name of her Signature Presentation, focuses on being "prepared for partnership," turning the "optional into opportunity," and realizing the positive, powerful benefits networking can bring to others. She Donates 100% of all proceeds from books sales at her speaking engagements to the client's chosen charity or scholarship program.
Why Book Laura Schwartz?
Laura's Keynote: Laura Schwartz is an unforgettable, motivational and actionable high-energy speaker. Named one of the Best Keynote Speakers by Meetings and Conventions magazine and a speaker who exceeds expectations by Successful Meetings magazine.


Laura Schwartz, as the Director of Events for the Clinton Administration, created and executed more than 1,000 White House events including State arrival ceremonies and dinners, America's Millennium Celebration and NATO's 50th Anniversary.


Laura's nonpartisan commentary is well respected. She is a regular guest host for Larry King on "Larry King's Politicking" and is a television commentator speaking about leadership, networking and world events on ITV London's #1 Morning Show "Lorraine", BBC, Hulu, RT News, China's CCTV, and Ora.tv, Fox News Channel, "The CBS Early Show", and CNN.
THE WHITE HOUSE YEARS
Laura Schwartz, the Director of Events for the Clinton Administration, created and executed more than 1,000 White House events including State arrival ceremonies and dinners, America's Millennium Celebration and NATO's 50th Anniversary. While producing the President's events on the world stage, Laura demonstrated the ability to inspire a nation and the world through powerful productions. She arrived at the White House, with no political connections, at just 19 years of age as a volunteer answering phones in the press office. Immediately proving her value, Laura climbed her way up the ranks to Staff Assistant, the Midwest Press Secretary, the Director of Television, and ultimately, the White House Director of Events. Following the administration, Laura travelled the world with Former President Clinton for the Global Initiative.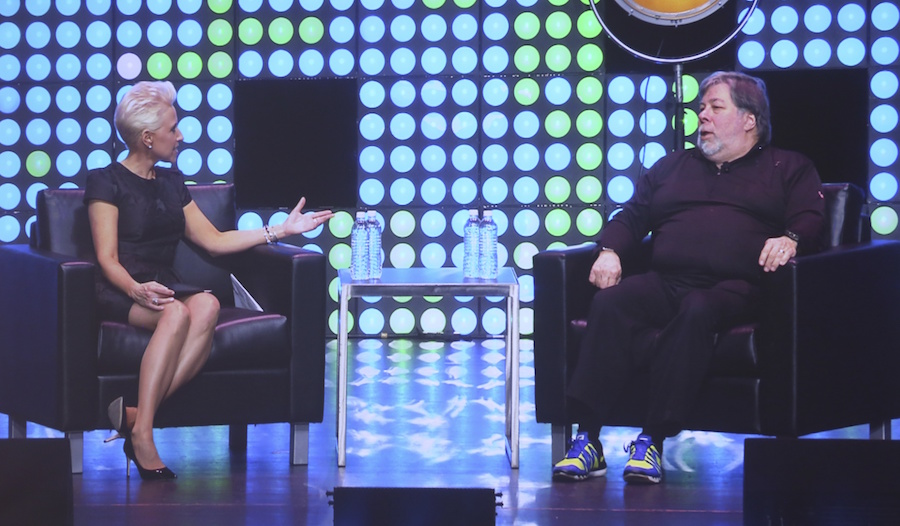 PROFESSIONAL SPEAKER, EMCEE AND INTERVIEWER
Laura has been taking her empowering presentations to stages across the world since 2001 and is well known for her dynamic keynotes and as a mistress of ceremonies for multi-day conferences and events. Whether addressing an intimate gathering of 30 or a crowd of 30,000, Laura captivates audiences with her positive energy, expertise and enthusiasm. Laura has received high marks for her work as emcee for many prominent corporations including Hewlett Packard, Microsoft, Mercedes Benz, Cathay Pacific, HSBC, BlackRock, Pacific Life, MACY'S, Hilton Worldwide, Oprah Winfrey Network, Hyatt, PepsiCo, Coldwell Banker, Asembia Pharmaceutical and more.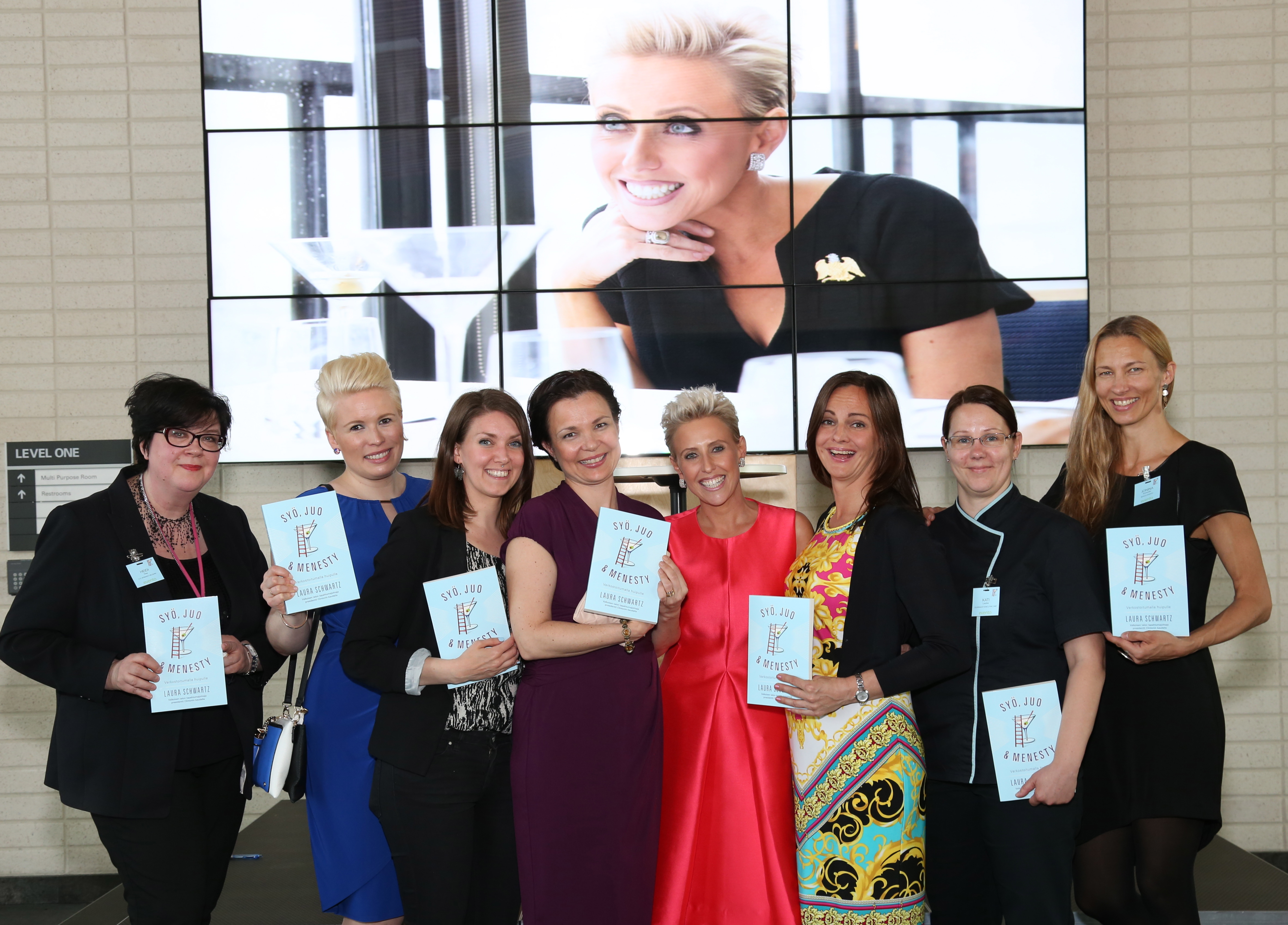 LAURA'S BOOK EAT, DRINK & SUCCEED
In "Eat, Drink & Succeed!" Laura shares the secrets to building powerful, effective partnerships in our companies, communities and beyond, adding color with personal anecdotes from her life and White House years. Through her acclaimed speaking series, she takes those same details to stages, boardrooms, classrooms and ballrooms around the world empowering, motivating and inspiring each audience to Eat, Drink & Succeed!

TELEVISION WORK
Laura's nonpartisan commentary is well respected both domestically and internationally. She is a regular guest host for Larry King on "Larry King's Politicking" and is an international television commentator speaking about leadership, networking and world events. She was the on-air political contributor for Fox News Channel from 2004 to 2007, covered the 2008 presidential campaign for "The CBS Early Show" on CBS, a regular on Sir David Frost's "Frost Over the World," and the special correspondent to "Larry King Live" at CNN for the 2008 Presidential Elections. Today, Laura appears on the "BBC World News," China's CCTV and the BBC. For more on Laura's work visit her YouTube channel and recent appearances here.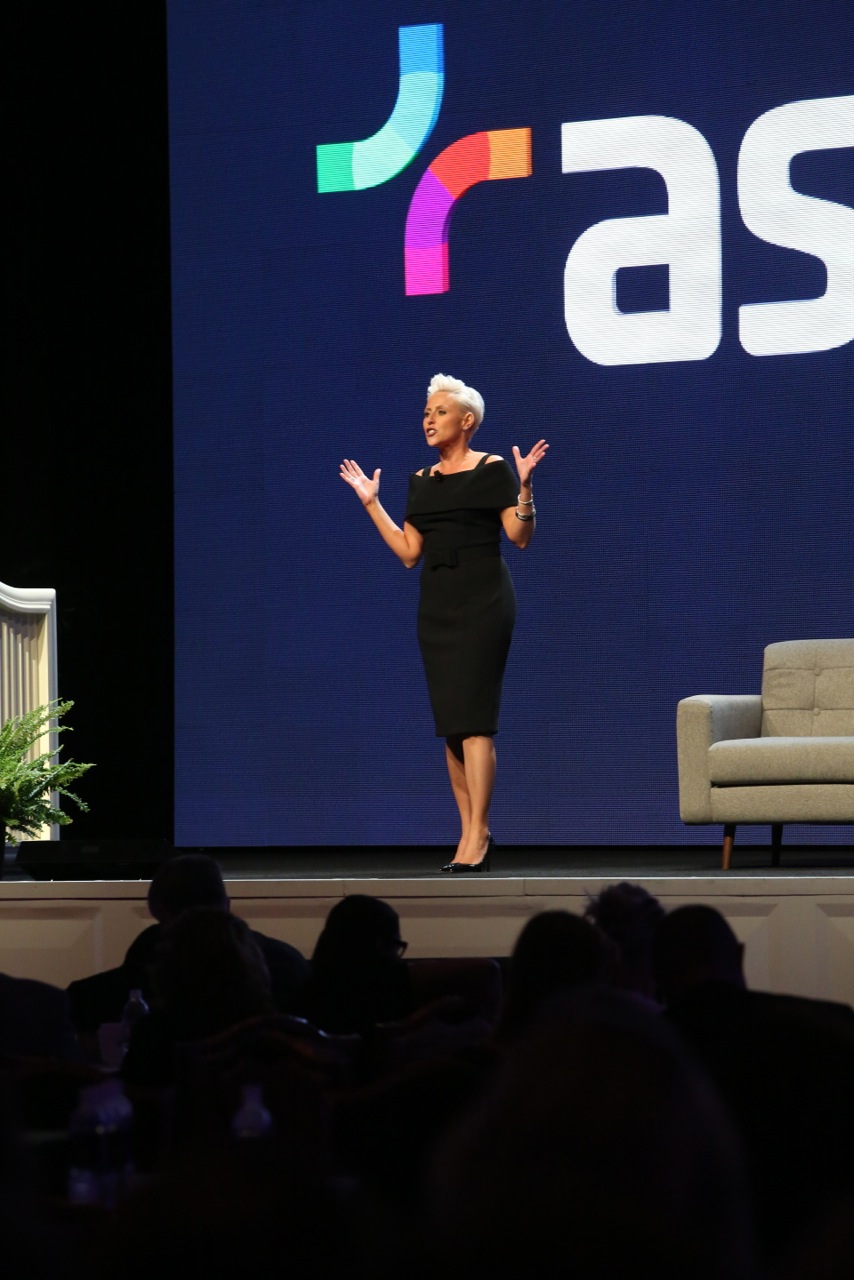 HONORS AND BOARD INVOLVEMENT
Laura is widely recognized for her civic, philanthropic and professional leadership and is humbled to have won numerous awards and accolades. In 2015, Laura was the first American woman to be featured as the cover story of The UAE's leading entrepreneurial magazine and appeared as a featured contributing writer to Fast Company magazine. She has been recognized by various magazines; named one of the Best Keynote Speakers by Meetings and Conventions magazine, as well as by Successful Meetings magazine. She was also featured in The Meeting Professional magazine of MPI, named an "Elle Boss" by Elle magazine and featured in Glamour and Marie Claire. She serves on the boards of the American Heart Association, the Clean the World Foundation and Common Threads. She was named one of the "100 Most Influential Women in Chicago" by Today's Chicago Woman magazine and named one of Chicago's "Most Bold and Beautiful" by Chicago magazine for her community involvement. In 2009, the prestigious Oxford Union in England invited Laura to speak on the Foreign Policy Legacy of the United States and the role of Women in the World.
Laura is a proud member of the National Speakers Association (NSA), Meeting Professionals International (MPI) and the International Live Events Association (ILEA). She travels extensively both domestically and internationally to work with Fortune 500 companies, independent businesses, industry associations, universities and non-profit organizations, motivating people from all over the world to reach their fullest potential!
Books

Eat, Drink and Succeed