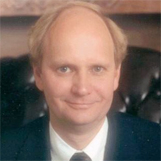 Lee Phillips
Asset Protection and Tax Planning Lawyer
X
Program Descriptions
Economic Meltdown Survival Bootcamp
Lee will show you the legal techniques that will help secure your income and your business success today. He will help you shield yourself and your business against the economic collapse taking place around you.

Legal Survival 101 The Best Asset Protection for Today's Hard Times
Lee will introduce you to the legal tools that can be used for asset protection. He will show you how you can use them to protect yourself, and he will also show you how to use the tools so you can make more money every day.

Hidden Money in Your Business AKA Maximizing Business/Practice Profits
You will learn how to balance their use for asset protection and increased income, because in some cases the two uses are not congruent.

Wealth Through Tax Control New Strategies for Individuals and Businesses
This program gives the participant an overview of the tax disasters and asset protection disasters that are lurking around every corner. It will then show how legal tools can be used to lay the legal foundation necessary to build a large financial fortune.
Spend two hours with Lee Phillips and he will show you how to reposition yourself in the law so that you can make more money and protect your assets. He is a Counselor of the United States Supreme Court, with three university degrees—BS, MS, JD. Lee is the #1 expert in tax planning and asset protection, specializing in business structures, lawsuit avoidance, financial planning and estate planning. He is the founder of LegaLees Corporation, a company specializing in solving asset protection and tax problems for high net worth individuals. Author of nineteen books, Lee serves on the editorial boards of professional publications and has been a regular author for several magazines including Broker News and Physician's Money Digest. His book, Trust Me, is a Time Warner Book-of-the-Month Club selection. His new book, Guaranteed Millionaire, exposes the legal "loopholes" the rich use to make more money.

Lee is a man with a mission. The path that led Lee to become a nationally recognized speaker on asset protection and money making techniques using the law is a spell binding story. He never dreamed of being an asset protection/tax lawyer, but life isn't what you expect. At 27, Lee spent five months in the university hospital intensive care unit and he watched the legal system take everything he had. He understands first hand the importance of asset protection, and he wants to help others avoid personal disasters. You don't have to become a lawyer, but whether you are a professional, executive, small business owner, employee, or someone who works at home, you better take a close look at what Lee's presentation can offer you if you want to survive and thrive in today's lawsuit happy society. Use the Motivational Lawyer-- His presentation has lifted everyone who has heard them and changed many lives.

In Lee's career, as one of the nation's most engaging, dynamic speakers, he has given over 3000 event presentations throughout the US, Canada and the Pacific Rim. He has helped over a million people understand the law and how to use it to make more money and protect their assets. His ability to present critical information in a clear entertaining manner has made him a highly sought-after guest on hundreds of radio and television shows. His presentations walk you through how to make money and how to keep it using the "tools of wealth." Nobody ever gets rich without understanding the "tools" that create and protect wealth.

It doesn't matter where you work or how you make your money, the law touches everything you do. If you know the law, you can make more money in everything you do. In today's lawsuit happy society, making it isn't enough. You must know how to protect your wealth, or someone will take it away from you. You don't even have to do anything wrong. It might be your tenants, the IRS, the government regulations (like OSHA or the EPA) or some greedy lawyer. You have a better chance today of losing your wealth to a legal or financial attack than you do a common thief. Unless you are legally shielded, everything you've worked your whole life for can be lost because of something your spouse, your kid, your business partner, or your renter does.

Currently Lee and his wife split their time between their two homes. Their primary residence is on Siesta Key in the Blue Gulf of Mexico, but Lee grows fruit trees and a big vegetable garden in the Wasatch Mountains of Utah