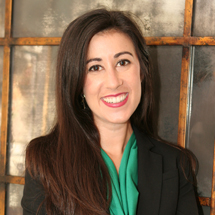 Lelia Gowland
Speaker, Author, Consultant On Gender Dynamics In The Workplace
X
Program Descriptions
Negotiation Strategies That Work for Women (and Everyone)? Yes, Please!
Too often women are told we're bad at negotiations. I think that's garbage. The way women are socialized often makes us uniquely equipped to be successful negotiators by using skills like empathy, listening, collaboration.

In this fun, thought provoking session you'll consider your own experience negotiating and develop key strategies for negotiation that are effective for women – helping you avoid the gender bias that can hold women back. Rather than a cookie-cutter, one size fits all approach, this session is designed to help you discover your negotiation voice.

Participants will:
Explore the current landscape for women in the workplace
Discuss the ways our different identities (age, race, sexual orientation etc.) can impact our experience
Develop a range of negotiation strategies that are effective for women
Build confidence and negotiation skills in a way that feels authentic

Maintain Your Sanity and Avoid Burnout When the "Stuff" Hits the Fan
Sometimes things don't go as planned. Your client wants something done yesterday, the colleague you relied on most just quit, or you spilled coffee on your favorite pants. Maybe all of the above. You can manage each aspect of your work and the "stuff" that will inevitably hit the fan, but how do you manage the stress that this causes in a sustainable way? Part strategy session, part group therapy, this session will help you develop strategies to bounce back quickly and avoid burnout.

We'll start with an opportunity to define burnout in your own life and consider how burnout can be thought of as a spectrum rather than a specific breaking point. Through strategies from the research on the psychology of happiness and thoughtful self-reflection questions, you'll identify strategies that are most effective for you personally.

Participants will:


Define burnout in your own life by identifying your personal triggers and symptoms
Explore research on the psychology of happiness
Self-reflect and personalize strategies to manage stress and avoid burnout

Being the Boss Means Being Bossy: Navigate Leadership as a Woman
Too often female leadership is divided into two categories: bitchy or maternal. Study after study shows that either women are competent or likable, but it's hard to be both. Whether we have explicit leadership authority or are working collaboratively, women can face unique challenges when leading teams.

Participants will:


Reflect on experiences and challenges working within teams and managing others
Honing their personal leadership styles
Develop strategies for collaborating and leading teams, particularly when authority is not explicit
Recognize existing leadership strengths and increase confidence

Professional Confidence through Self-Compassion: How to Be Nicer to Yourself for Fun and Profit
Women who work get countless messages: "Don't say, I'm sorry or just." "Be seen but not strident." "Lose the vocal fry." It's exhausting.

Instead of telling you how you're getting executive presence all wrong, this session builds on the latest psychological research on self-compassion, which can help you become happier and less anxious. Turns out, being nicer to yourself can help you be more successful. Who knew?

Bonus: the session will conclude with actionable steps to improve executive presence in a nonjudgmental and fun format.

Participants will:


Recognize the benefits and challenges of building high self-esteem
Improve self-compassion – a key tool for professional success
Develop strategies to bounce back more quickly after failure and navigate challenging situations
Learn tools for improving executive presence
Lelia Gowland helps make work work for women.

Clients often remark that Lelia's characteristic levity makes speeches on potentially intimidating topics entertaining and fun. A recent event participant noted, "Lelia's energy, confidence, and approachable personality instills optimism and courage in her clients."

Lelia (rhymes with "Amelia") started her company because women she knew regularly sought her support in workplace negotiations and career decision-making.

Now a sought after speaker and writer on workplace dynamics for women, she has worked with Fortune 500 companies like GE and Expedia.com and professional associations from across the country.

Considered a thought leader in the field, Lelia is a weekly contributor to Forbes and has been profiled in Cosmopolitan and Marie Claire for her unique approach. She was recently honored as one of Gambit Weekly's 40 Under 40, which salutes the "brightest innovators, artists, and professionals in New Orleans."

With a Master's in Public Policy and a BA in Sociology, Lelia applies her understanding of political, professional, and cultural systems to support women in the workplace. In her past lives, Lelia has overseen a juvenile detention center, managed a political campaign, and developed and implemented sex education to middle schoolers.

She combines her professional experience and academic foundation with a dynamic, engaging style. Instead of leaving discouraged, participants walk away energized and optimistic, with innovative, actionable strategies to implement in their lives.

Events with Lelia are never "sit 'n' get". Instead, they're tailored to the audience, funny, and thought provoking – so participants don't end up checking their email under the table. Lelia has addressed diverse audiences including engineers, entrepreneurs, Michiganders with felony convictions, Junior Leaguers, and politically engaged young professionals.

A New Orleans native and enthusiast, Lelia freely uses the word 'y'all', has an entire closet dedicated to costuming, and brings the city's joie de vivre to all of her presentations.