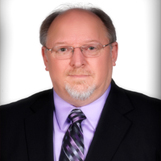 Lenny Laskowski
Internet Marketing Guru, Presentation Skills Expert
Traveling From
North Carolina
X
Program Descriptions
How to Create a Presentation "On The Fly"
In this dynamic and very unique keynote, Lenny will develop, organize AND deliver a presentation right before your eyes. Lenny will solicite information from the audience and organize the presentation on what the audience wants to hear. Watch this master of presentation skills and public speaking demonstrate how easy it can be done.

7 Key Decisions Your Website Visitor Must Make BeforeThey Decide To Do Business With You
In this dynamic and information packed keynote, Lenny provides with the 7 key decisions your website visitors must make before they decide to do business with you. Many websites today do not fully understand how to turn visitors into clients. This keynote provides you with the exact steps you must take to convert visitors to clients.

How to ENERGIZE Your Sales Presentation
In this informative keynote, Lenny talks about how to energize your sales presentations and what it takes to win over potential customers and future clients

Integrating your On-line and Off-line Marketing Efforts
In this practice, tips-filled keynote, Lenny will explain to you exactly what you need to do to effectively integrate your on-line and off-line marketing efforts. Lenny will show you how this integration can create a synergistic effect for your business.

B2B and B2C Marketing and Online Lead Generation
Generating quality leads is always a challenge to today's business owners and small businesses. Lead generation can make the difference between surviving and looking for a plan B. Lenny will show what techniques are being use to today to make you successful.

Content Marketing and Website Optimization
Content marketing still is one the leading and effective aspects about internet marketing. Lenny discusses why and how content marketing is crucial to being able to compete in today's market.

Integrating B2B Marketing and Social Media
Social Media is soon becoming a crucial part of your internet marketing strategy. Lenny will explain how to use various social tools available today to significantly increase traffic to your website.

The 7 Aspects Of A Dynamic Presentation
Lenny discusses the 7 aspects of a dynamic presentation along with many tips on the use of visual aids, gestures, and much more. In this keynote, Lenny discusses the proper structure and even provides teaches a great technique which can be used to prepare your next speech immediately.

Your Spoken Image - It's Not What You Say, It's How You Say It
Is this lively keynote, Lenny discussed the importance of projecting a positive spoken image. How you talk and even how you walk sends a message about you. In this keynote, Lenny discuses how to use gestures, facial expressions, walking patterns, accents and much more.

Overcoming Speaking Anxiety in Meetings & Presentations
In this entertaining keynote, Lenny provides you with some physical and mental techniques which can be used today to reduce your speaking anxiety. The steps you need to become more relaxed are discussed.


Lenny Laskowski is an internationally known professional speaker and the President of LJL SeminarsTM of Wilmington, NC. (USA). Lenny is the leading authority on the topic of public speaking and presentation skills. Lenny specializes in helping people make better presentations. Lenny's workshops, seminars, keynotes, and private coaching provide practical techniques that help people succeed.

Throughout his 25 year engineering career, Lenny has written and presented technical papers to people throughout the world. Lenny shares his own personal experiences with high schools, universities, businesses, and corporations, providing practical techniques to improve one's presentation and communication skills.

Lenny is an accomplished public speaker and provides people with techniques for personal and professional growth. Lenny can help you become a more effective presenter.

Lenny is a member of the National Speakers Association, the New England Speakers Association, the American Seminar Leaders Association , the American Society For Training & Development, and the International Platform Association. Lenny is also a member of Toastmasters International and speaks regularly at Colleges, Associations, and Corporations.

Lenny earned the "Dean's Award" as best instructor at Toastmasters Leadership Institute in 1993 and was voted Toastmaster Of the Year for District 53 in 1994. He was one of the top featured speakers at the 1996 Toastmasters International Convention. Lenny has helped thousands of people from around the world in over 178 countries become better presenters. Lenny is also the author of the book, "Success Via the Internet-How to Grow Your Business Online." Lenny's website is featured in the book, "101 Best Dot.Coms to Start: The Essential Sourcebook of Startup Wisdom, Financial Tips, and Inside Secrets for Building a Business on the Internet."

Lenny's latest National Best Selling Book, "10 Days to More Confident Public Speaking," published by Warner Books (now Grand Central Publishing), was released in July 2001 is now in it's 9th printing. Lenny's latest book, "Painless Presentations – Proven Stress-Free Way to Successful Public Speaking" being published by John Wiley & Sons, due out in October, 2012. Lenny's articles regularly appear in such magazines as Presentations, Training, Successful Meetings, PC World, Selling Power and hundreds of newsletters around the world. Lenny's Simply Speaking E-Zine is sent to over 78,000 people in over 178 countries. Lenny is currently writing a new book for John Wiley & Sons and will be released in Fall, 2012.