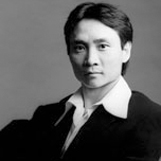 Li Cunxin
Mao's Last Dancer, Inspiring Best Selling Author
Traveling From
California
X
Program Descriptions
The Importance of Family Values
Good Family values influence one's character and who we become as a person, they ultimately shape the outcome of one's journey.

Love
Love is the single most important motivational ingredient in what we do, how much we want to achieve and what sacrifices are made.

Passion
We can not achieve excellence or reach our potential without passion for what we do.

Courage and Human Achievements
Often the determining factor in most admirable human achievements occur or not occur is Courage or lack of it. The winner would have the courage to stare down the impossibility, believing in oneself and tear down the barriers in front of you.

Determination
Determination is about single-mindedness, is about persistence in pursuit of your goal.

The Process of Realizing One's Dreams
To have the right and workable process in making your dreams or vision come true is essential to success. Without it, dreams will remain dreams.

Excellence
Excellence is the most powerful motivational force behind making ordinary outcome into something special; it's the key ingredient for perfection.

Embracing changes & Rise up to challenges
Changes and challenges often come hand-in-hand. Embracing changes require open-mindedness, changes are never comfortable, but necessary and enlightening. Challenges are what make us resilient and sense of fulfillment if we can overcome them. The right mindset is the key to success.

Commitment and Focus
Without commitment and focus is like walking through life without direction and meaning.

Continuous Improvement and Positive Attitude
Endless pursuit of small and continuous improvements result in perfection. Positive attitude is required in overcoming tough and challenging situations.

Leadership
Effective leadership is about clear vision and effective in sharing that vision with whom you lead; courage to make tough decisions even though they may not be popular; lead by example; have compassion, sympathy and empathy.

Goal Setting: Achieving Against Impossible Obstacles and Odds
Without setting a clear and realistic goal there would never be any successful venture. But goal setting is only the start, stage-planning, thorough research and mind preparation are some of other key ingredients to succeed.

Performance Process to Excellence
For a dancer, the process and preparation to peak performance is essential part to its successful outcome: research, planning, learning, practice, practice and more practice for perfection.

Successful Career Transitions
Making a successful career transition from dance to finances was challenging. The key ingredients are: goal setting, dedication, perseverance, persistence and hard work.

China-Related Topics
Properly understand China and Chinese people is important in making the right decisions for businesses today, because China matters a lot for the world today.
Li Cunxin was born into utter poverty in Mao's communist China. At the age of 11 he was selected from millions across China to train in Madame Mao's Beijing Dance Academy: so began his incredible journey. The seven years of harsh training regime at the Beijing Dance Academy taught him discipline, resilience, determination and perseverance. Li's astounding drive and relentless hard work made him one of the best dancers China has ever produced.

At the age of 18, Li was awarded one of the first cultural scholarships to America, subsequently being offered a soloist contract with the Houston Ballet. Two years later, Li defected to the West in a dramatic media storm, his escape involving the then US Vice President. Taking his new found freedom to new heights; he then went on to become one of the most celebrated dancers in the world.

For the final two years of his dancing, Li studied finance with a view of becoming a stockbroker. This meant rising at five in the morning to start his daily ballet practise, then racing to the stock exchange by eight. This meant that by the time he joined the rest of the company's dancers for afternoon rehearsals; he had already put in a full day's work! Li then made a successful career transition from ballet to finance, now a senior manager at one of the worlds largest stockbroking firms.

The rich story of Li's inspirational life is recounted in his memoir Mao's Last Dancer, which quickly rose to No. 1 on the Non-Fiction Best-Seller Lists and was named in Amazon.com's Break-Out Books list, only several weeks after its US release. The book also received the Christopher Award for Literature, going on to be short-listed for several other prestigious literacy awards. Mao's Last Dancer has been translated into several foreign languages and is sold in over 20 countries worldwide. The Academy Award winning producer and writer of the film Shine, Jane Scott and Jan Sardi, have now also teamed up again specifically to produce a featured film based on Li's extraordinary life.

Li's journey demonstrates the importance of family values, passion and a determination to turn your dreams into reality. His ability to captivate any audience has led to speaking invitations from across the globe, including the exclusive Million Dollar Round Table, who invited him to address their Annual conference in June 2007.
Books

Mao's Last Dancer