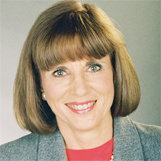 Linnda Durre, PhD
Radio and Television Family Therapist
X
Program Descriptions
Time Management & Efficiency
Stress Solvers
Make the Sale, Sign the Deal
Ethical Selling
Coping with Change
Solving Personality Disputes
Strong Team Building
"Gold Medal" Attitudes
Assertiveness Training
He/She Makes Me So Angry!
Sports Preformance Coaching and Consultation
Linnda Durré, Ph.D., is a psychotherapist, TV and radio talk show host, media guest and commentator, business consultant, international speaker, corporate trainer, writer, published author; Internet, magazine and newspaper columnist. She received her B.A. in Human Development from Pacific Oaks College in Pasadena, California, and her M.A. and her Ph.D. in Psychology from California School of Professional Psychology in San Diego, now known as Alliant University.

She was a research assistant at Stanford University, working on the national evaluation of Head Start. She has three elementary teaching credentials (K-6), and has taught and/or lectured grades from nursery school to graduate school. From 1997-2003, she was an adjunct professor at Rollins College, teaching Developmental Psychology and a self designed course, Life Transitions.

She consults to attorneys, serves as an expert witness in family counseling, child custody, sexual harassment and discrimination, child and sex abuse, and sexual abuse by therapists; the latter was the topic her 400-page doctoral dissertation, which was used as supportive research to pass legislation in several states.

Dr. Durré consults and speaks to businesses, corporations, agencies, non-profit organizations, and associations on customer service training, stress and time management, conflict resolution, communication skills, personality disputes, team building, job satisfaction, diversity training, sex discrimination and harassment.

She has done crisis intervention training for various police departments, including the Orlando Police Department, the Orange County (Florida) Sheriff' s Department, as well as completing an internship with the San Diego County Sheriff's Department.

She is a sports consultant to high school, college, amateur, and professional athletes, concerning fitness, peak performance, negative messages, slumps, and dealing with fame. She has worked with the Orlando Magic and athletes in the NFL, NBA, NHL, MLB, Olympics, golf, tennis, and swimming; and with their families, spouses, and children; she been interviewed by Sportsline, ESPN Radio four times, and "Open Mike - The Mike Bianchi Show" on Clear Channel Radio.

When she sold a TV series to Aaron Spelling, she was admitted to the Writers Guild of America, and has also been admitted to SAG-AFTRA and ASCAP. She has written six full-length screenplays, three plays, short stories, and has published her poems and political cartoons. She was accepted into Edward Albee's Master Class in Playwrighting for her original play, "The Viewing," which she adapted into a short film, directed, cast, and produced it. It was an official selection at the Film Festival, was a finalist in the Best of Florida/Made in Florida Film Festival, and won a Crystal Reel Award from FMPTA for Best Short Script. She also teaches acting classes and does individual coaching.

She hosted and co-produced two live call-in advice TV shows: "Ask the Family Therapist," on America's Health Network, a national cable TV station at Universal Studios, Orlando, associated with Mayo Clinic. She was selected and vetted from 200 applicants in a national search; and "Personal Success Hotline with Dr. Durre′," on a PBS affiliate. From May 2005-February 2006, she was the "resident shrink" on CW's "The Daily Buzz."

She hosted, "The Linnda Durré Show," on WEUS 810 AM daily weekdays from 12-1 PM, which streamed live on audio at www.810weus.com. On WDBO 580 AM radio in Orlando, she hosted and co-produced, "The Dr. Linnda Durré Show," as well as, "Let's Talk with Dr. Linnda Durré," in NY on an NPR affiliate. She appeared on Oprah, 60 Minutes, Canada AM, The Today Show, GMA, O'Reilly, AM LA, Daytime, Home and Family Show, Donahue, The Jerry Doyle Show, The Home Show, Disney Channel, CBS, NBC, ABC, Fox, NPR, CW & PBS.

Her book, Surviving the Toxic Workplace: Protect Yourself Against the Co-Workers, Bosses and Work Environments that Poison Your Day, was published by McGraw Hill. Her book, Great Relationships Manual is on-line at Amazon, Barnes & Noble, & McGraw Hill.

She is a columnist for www.eBossWatch.com on coping with difficult bosses. She was featured in the anthology, On Love and Loving, wrote a NY newspaper column, "Head Lines," was a magazine columnist for Arts & Understanding Magazine (A & U), Orlando Leisure Magazine, and Holistic Health News. Her column, "The Doctor Is In," for Orlando Business Journal and American Cities Business Journals, is online at www.bizjournals.com

Her humor has graced her original stand-up routine at The Comedy Store on Sunset Blvd., The Improv in LA, Comedy Night School, and National Lampoon Channel.

Her volunteer work includes: The Bridge Foundation, Cocaine Hotline, Harbor House-The Center Against Domestic Violence, Winter Park Tech, The Golden Rule Foundation, NJ State Diagnostic Center, coordinator of San Diego' s W omen' s Counseling Referral Service, Love & Sex Addiction Hotline, Strong on Self-Defense, Women's Business Exchange; Mentor Programs at five different high schools; and local PBS coordinator for Bill Moyers' PBS series, "Healing & the Mind."

Her past and/or present listings include: Mensa, American Psychological Association, NBCC, American Association of Marriage & Family Therapists, Who's Who in the West, and The World's Who's Who.