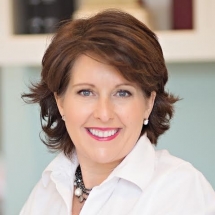 Lisa Earle McLeod
Creator of Noble Purpose
X
Program Descriptions
Selling with Noble Purpose: How to Drive Revenue and Do Work That Makes You Proud
We assume that salespeople are primarily motivated by money. We couldn't be more wrong. Drawing from studies of top performing sales organizations, Lisa reveals why the salespeople who sell with Noble Purpose, those who earnestly and factually understand how they make a difference to their customers, outsell salespeople who are primarily focused on sales targets and money.

Leading with Noble Purpose: How to Use Purpose to Drive Results, Solve Problems, and Do Work That Makes Everyone Proud
This session is for senior leaders who want to improve morale, increase focus, solve conflicts and lead their teams to better performance.

Persuade with Purpose: How to Use Purpose to be More Persuasive and Influential at Work
We've all been there: You present a great idea, it gets rejected, yet two months later someone else presents the same idea and it's enthusiastically approved.

What happened?

This session is for anyone who needs to take the mystery out of persuasion, so they can get support from colleagues, customers or the boss.

You can't be successful if you can't persuade. Drawing from interviews with hundreds of leaders, Lisa reveals the mindsets, skills, and techniques that differentiate the top 2%.

Forget Perfect: How to Bring Purpose and Happiness Into the Life You've Already Got
Based on Lisa's popular book, Forget Perfect, this touching humorous program is for every woman who has put herself last on her own priority list. A huge hit with philanthropic organizations and volunteer groups.

Noble Sales Purpose™ Workshop
This hands-on workshop is for sales leaders and marketer who want to imbed Noble Sales Purpose into their organizations.
Why Book Lisa Earle McLeod?

Sales Leadership expert Lisa Earle McLeod created the "Noble Purpose" concept and strategy after her research revealed that organizations driven by a Noble Purpose outperformed the market by over 350%. Her bestselling book, Selling with Noble Purpose, has been a game changer at global firms like Flight Centre, Hootsuite, and Roche. A noble purpose is a declarative statement about the impact your organization has on customers. But more than a mere message, Noble Purpose is the lynchpin for a customer-focused strategy that drives competitive differentiation and emotional engagement. Your Noble Purpose tells the market what you stand for, and why your organization exists.
Lisa is one of the foremost authorities on sales, leadership and emotional engagement. Her best selling book, Selling with Noble Purpose introduced the idea of Noble Purpose in business. Her research has documented how organizations with a purpose bigger than money actually make more money, and they experience greater customer and employee retention.

Lisa is a former Procter & Gamble Sales trainer, she now runs her own consulting firm, McLeod & More, Inc. Her firm's clients include Hootsuite, Roche, Volvo, and Dave & Busters. Lisa is also a prolific writer; she is the author of 5 books and thousands of articles. She is the sales leadership expert for Forbes.com and has appeared on the Today show and the NBC Nightly News.

Her newest book, Leading with Noble Purpose: How to Create a Tribe of True Believers has been called a breakthrough book that is transforming the way leadership it conducted at every level of organizations.