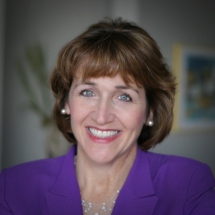 Liz Berney PhD
Organization Development and Management Training Expert
X
Program Descriptions
Creating Win-Wins at Work
Win-Win Negotiation is the only kind of negotiation that solves problems while building relationships. Learn the key tenets of Win-Win negotiation including: getting to interests, identifying options, developing a BATNA. Learn how to think outside of the box & move from lose-lose to win-win. Liz demonstrates how to use Win-Win negotiation to get a raise, a new job, work out a problem with a customer or colleague.

Don't Speak Louder -- Just Make Sense!
Personality differences are one of the major reasons conflict occurs at work, sometimes resulting in turnover. Learn specific strategies for relating to customers, employees, colleagues and bosses more effectively at work. Learn how to tailor your communication strategies with those that are different from you, how to influence and persuade and how to have difficult conversations.

From Pain to Gain: Leveraging Conflict for Advantage
Is your conflict style so accommodating that everyone takes advantage of you? Do people steer clear from you because you are too combative? Do you find yourself stuck in the middle as the peacemaker all too often? Take a mini-assessment to help identify your style. Learn the strengths and weaknesses of your style and which conflict style works best when.

From Slug to Star: Motivating People at Work
Learn what motivates different people and how to help direct someone's passion, energy and skills. From her years consulting and teaching as an organizational psychologist, Liz will explain what motivates people and how to mentor and coach people to reach their personal best. Using anecdotes from her consulting and mini-case scenarios, Liz will show you how to inspire the best in your employee, colleague, customer, even your boss!

Managing Challenging People Before They Manage You!
The workplace is filled with different kinds of challenging people, or at least challenging behaviors, with which one must deal. Cranky customers, controlling employers, uncooperative colleagues and passive aggressive subordinates are only a few examples. Learn the different types of challenging behavior and tailored strategies to address these challenges. Challenging people will never go away but their behavior can be managed effectively with the right skills!

Phenomenal Teams: What Makes Them Tick?
Why are some teams high performing while others are mediocre at best? Learn what it takes to be a top performing team. Take the "Berney checklist" to see if your team is on its way to success. Learn how to address the specific challenges of cross-functional teams with unique tactics to raise these teams to top performance.

The Emotionally Effective Leader
In this day and age, emotional intelligence can make the difference between good performance and top performance. Learn the key components of emotional intelligence, and how you can become more emotionally intelligent. Learn how to listen actively, be curious and come to win-win solutions.

Thriving in Continuous Change
Whether at work or at home, we live in a time of constant change. In order to continually adapt to change, Liz teaches how to navigate the high and low waters of change. Learn specific strategies for managing feelings of loss, isolation and anxiety throughout the change process. Learn how to find opportunities for personal and career growth and development during times of change. Leaders, find out how to respond most effectively to staff struggling with change.
President of Berney Associates, Liz consults, trains and coaches senior leaders in: Change Management, Conflict Management, Interests-based Negotiation, Influencing Skills, Customer Service, Team and Leadership Development, and Emotional Intelligence, including managing challenging personalities. She is considered an expert in the areas of team development, conflict management and the application of the Myers Briggs Type Indicator to leaders and teams.

Dr. Berney has consulted, trained, coached and presented for a great variety of clients over the past twenty-three years including: Bill & Melinda Gates Foundation, Coca Cola, Tropicana, Baldrige Quality Program, AT & T, Fannie Mae, American Red Cross, Montgomery General Hospital, Quaker Oats, American Management Systems, PepsiCo, Cisco, Human Rights First, National Public Radio, Dun and Bradstreet, John F. Kennedy Center for the Performing Arts, Marriott Corporation, MCI, AT & T, American Association of Museums, Lockheed Martin, Northrop Grumman, U.S. Environmental Protection Agency, U.S. Department of Health and Human Services (Centers for Disease Control, National Institutes of Health), U.S. Department of Education and the American Bar Association.

Dr. Berney has taught for the American Management Association, the Accelerated MBA Program at George Washington University, Executive Programs at the University of Maryland's School of Business and Management, Office of Professional Studies at the University of Maryland, Georgetown and George Mason Universities. She founded, designed and co-directed the Organization Development Certificate Program at Georgetown University.

Dr. Berney received a Bachelor's Degree in Psychology from Yale University and an M.A. and Ph.D. in Industrial/Organizational Psychology from the University of Maryland. She earned a Teaching Excellence Award from the University of Maryland and a Distinction in Psychology Award from Yale University. She was a Professor of Industrial and Organizational Psychology at George Mason University from 1985 – 1988.

She has advanced training in the Myers Briggs Type Indicator (Step II), Group Dynamics and Facilitation (NTL, Gestalt Institute), Future Search Planning (Marvin Weisbord), Clark-Wilson 360 Surveys, VOICES (Lominger) 360 for Leaders, Interests-based Negotiation Skills, Change Management, and Leadership Development.

Liz recently published "The Co-Creation of Conflict" in Insight Publishing's Yes You Can!: Reaching Your Potential While Achieving Greatness." Additional articles have been published in the American Psychological Association's Monitor, Washington Woman, the Medical Office Manager and the Law Office Administrator.
Books

Yes You Can!