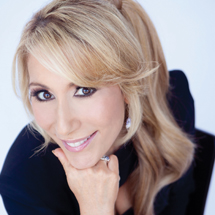 Lori Greiner
Shark Tank Investor, Inventor & Entrepreneur
Why Book Lori Greiner?


On-air TV personality who appears weekly as a star investor on ABC's Shark Tank, helping to start, grow or save American businesses.
Known as the Queen of QVC, she has created more than 500 products and holds 120 U.S. and international patents.
A powerful role model for women in business and innovation, she shares her insight on leadership, entrepreneurialism, and overcoming challenges
Lori Greiner started with one idea and turned it into a multi-million dollar international brand. She is now regarded as one of the most prolific inventors of retail products, having created over 500 products and secured over 120 U.S. and international patents. Lori is known as the star "warm-blooded" Shark on Shark Tank, the three-time Emmy-winning entrepreneurial business show on ABC, where she invests in companies and turns dreams into reality. Lori's QVC-TV show Clever & Unique Creations by Lori Greiner has been on the air for the past 16 years. Lori says she can instantly tell if a product is a "hero or a zero," and this is clearly shown through her many thriving investments and a 90% success rate on new items launched. Lori's international bestseller Invent It, Sell It, Bank It! is a step-by-step guide on how to turn an idea into a million-dollar reality.