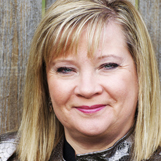 Lori Miller
Customer Service and Sales Training
X
Program Descriptions
Customer Service-Staffing Your Office
Customer Service and Operations are the two departments that are the life blood of your company. As a service based business, everything revolves around completing the service safely, on time and in a way that makes the customer feel satisfied. If a driver doesn't show up for work, you have a crisis that needs to have immediate attention. If you have a CSR at lunch, one off sick and only one person to answer customer calls, you have a crisis. Behind every 5 minute hold time is a situation that could have been prevented if there was a crisis management plan in place.

Customer Service and Sales-Retention Efforts in Competitive Markets
Great ad campaigns bring prospects to the door and well trained sales and service reps close on the new business. New customers are exciting! Customers who complain or want to cancel are not. You won't be able to get ahead and experience growth if you aren't prepared to handle tough customer questions.

Telepicting- Telepicting is the association of a face to a phone voice.
We've all done it! You hear a voice, you picture the person, you draw a conclusion about the person and then decide whether or not the company is worthy of your money and loyalty! This program involves the audience as they Telepict people in sales and service conversations and discuss the impressions of the company made by the individual. It sets the stage for discussing the challenges the group has currently and offers ideas for improvement. This program will have a huge impact on your group!

Tales from the Trenches & How to Turn Obstacles and Challenges into Leadership Opportunities
This session is presented by three successful women leaders who candidly discuss all they have had to overcome to become great leaders in the military, real estate and business
Close the sale, improve customer experience and raise the bar for employee performance.

Known as "the queen of customer service," Lori Miller helps companies increase employee morale and bottom line results while improving customer satisfaction. Leaders of some of the world's largest companies rely on Lori to provide solutions to some of the toughest customer service and sales issues.

For over 20 years, clients have worked with Lori's company, Tooty Inc., to evaluate, train, monitor and mentor their customer service and sales teams. Lori's innate ability to assess employee skills and identify areas of improvement enables her to create custom scripts, training and strategies that change employee behavior, reduce turnover and boost customer satisfaction.

Are your customer service representatives portraying an accurate picture of your company?

Customer service reps (CSRs) and sales people aren't always aware of how they are perceived over the phone. Everything from attitude to voice can have an effect on a customer's experience. Through her signature program Telepicting, Lori has helped thousands of reps reevaluate the way they talk with people over the phone. Lori works with clients to:


Ensure their sales and marketing strategies come alive in their CSRs and sales people.
Compare a team's current performance to the competition and provide strategies for improvement.
Change their representative's behavior (e.g., adjusting voice, attitude and wording).
Check employee progress by evaluating phone calls and documenting performance and an employee's commitment to improve.

The experience is eye-opening, enlightening and a catalyst for change.

Does your company have a comprehensive game plan that includes a long-term vision and easy-to-implement strategies?

Lori's customer service expertise has helped transform an entire industry. Lori's extensive work with the waste hauling industry, which included specialized training and customized "secret shopper" programs, was an integral part of industry-wide change—no small accomplishment considering customer service and company image weren't on the industry's radar 10 years ago.

Though this queen of customer service is known for her Telepicting, Lori also speaks with women's groups and entrepreneurs, sharing her journey of starting Tooty Inc. and creating Telepicting. Lori inspires audiences as she tells how her faith played a major role in her success as an entrepreneur.

Lori is currently the president and founder of Tooty Inc., a creative company devoted to evaluation, training, monitoring and mentoring customer service and sales teams. Lori is also a member of the National Speakers Association, National Speakers Association-Illinois Chapter and Leadership Council of Grace Fellowship Church. In the past, she served as a facilitator at Marriott University NE Region.

Lori is a contributing author of Mastering the Art of Success, which will be published in 2011.