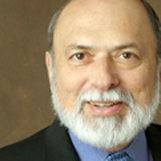 Lou Carbone
The Business Experience Movement
X
Program Descriptions
Getting Clued In to Experience Management
Based on his best-selling book, "Clued In– How to Keep Customers Coming Back Again and Again" (Prentice-Hall, 2004, 8th printing), Carbone's presentation is filled with examples of companies who have leveraged customer experience management and succeeded, as well as companies who have failed to embrace customer experience and all but disappeared. He unravels the riddle that is human experience and shows us how to tap into its power to create stronger relationships and more loyal customers. Given that every customer will have an experience of some sort with your brand, Carbone can teach you how to make that experience a positive one.

The Brand Canyon – the relationship between Experience Management & Brand Management
Companies focus relentlessly on brand, yet products and services continue to become more and more undifferentiated. In fact, brands are being sent to their graves at a faster pace than ever. Carbone is among the first to focus on the critical relationship between brand management and experience management. Through client case studies, he illustrates why managing experience value in conjunction with brand efforts is driving today's differentiating value proposition.
In an increasingly generic world where customers are fickle, margins are thin and profits elusive, managing compelling experiences can make all the difference. That's the message author and internationally acclaimed speaker Lou Carbone drives home.

Recognized as the leader who launched the "experience" movement, Lou delivers a thought-provoking program focused on positive customer experiences to Fortune 500 Companies, top business schools, executive forums, sales conferences, associations and educator meetings. He has lectured at leading institutions like The Harvard Business School, Columbia School of Business, Haas School of Business at University of California at Berkeley, Texas A&M, Boston University and many others.
Books

Clued In