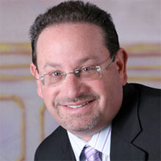 Marc Slutsky
Street Fighter Marketing
X
Program Descriptions
Confessions of a Streetfighter
This thought-provoking and entertaining address is filled with numerous true-to-life stories to stress the need for the members of your audience to be innovative, shrewd, clever and street smart to effectively compete in today's competitive environment.

LSM Marketing Seminar
This is a hands-on training seminar that teaches your attendees how to advertise, market and promote to increase sales on a shoe-string budget.

Street-Smart Tele-Selling
The telephone is rapidly becoming our most valuable and cost effective marketing tool, yet to effectively sell by phone it takes much more than reading a script. Find out how with this seminar.

Street-Wise Trainers Training
Your supervisory staff learns how to keep the momentum going in your organization after the initial Street Fighting programs have been presented. They learn how to get your people off their "bottoms" and behind these programs designed to increase their sales.

How to Get Clients and Get Them to Pay You More
This presentation is based on the book that has helped thousands of professionals and entrepreneurs. This presentation explores many high pay-off marketing opportunities, from the most subtle to the more aggressive.
Marc Slutsky has over 25 years of marketing experience starting off in sales for Street Fighter Marketing and ending up as COO. Marc has co-authored 5 published books on marketing and sales including Street Fighter Marketing, Smart Marketing and How to Get Clients.

Marc has written hundreds of business articles including a weekly column for the Columbus Dispatch for 6 years. He has been interviewed on countless radio and TV programs and was featured in national publications including Success Magazine.

A small sample of the Marc's client list includes Chevron, Subway, Honda, Marriott, Texaco, U.S. Military, Focus Brands and the Country of India.
Books