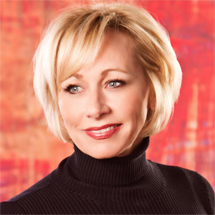 Marcie Fraser PhD
Fitness Expert
X
Program Descriptions
Health is Your First Wealth!
Eating for energy on the job will have your staff working more efficiently and increase the bottom line. For busy employees, when they learn how to get the most out of the least amount of exercise, they are more apt to do it. A better self image leads to improved self esteem, communication, team work, increased work flow, less burn out and the bottom line is simply, better business.

Eat Up, No One Likes a Skinny Santa
Many of us eat for reasons other than hunger. Learn how to change the way you think about food. Never diet again!! Learn behavioral modification techniques that can be used for a lifetime of thinness.

The Carbohydrate Culprit
Some people are "carbohydrate resistant" and gain weight very easily from even moderate carb intake. Learn if you are carbohydrate resistant, and how to make your diet work for you, not against you. I introduce you to the 'Atkins Diet' way of eating... with a twist.

Exercise Essentials
Exercise is great for us, it relaxes us and is good for the body in every way...so why don't we do it?! I provide guidelines on how to get the most from doing the least (amount of exercise). I teach you how to get from fat to lean.

Use It or Lose It
Do you begin a diet and exercise program and get bored and give up? Learn the psychological techniques that can increase your level of motivation and put them into action, permanently.

Am I Really Addicted to Food?
Even if you believe you are addicted to food, there are ways to break the cycle. New patterns need to be born to replace bad ones. Once you understanding the basics of why we overeat, the answer is easy.

How to Eat, Drink, Be Merry, and Not Gain Weight
Anyone can get through the holidays and not gain weight, but you need knowledge. Learn tips on how to eat and still have fun.

Take the Pause Out of Man-O-Pause
Menopause brings women (and men) all sorts of issues. From weight gain, to hot flashes to depression and sexual problems, physiologically as well as emotionally. Bring back the passion and the pizzazz in your personal life and relationships.

The Cycle of Dieting Failure
If you have lost and gained weight a few times you may wonder if you'll ever succeed in getting thinner. Lose weight permanently by gaining an understanding of the psychological pitfalls associated with dieting. I teach the cycle of dieting failure and how to succeed!

Help, My Child is Dieting
Is your kid headed for an eating disorder? Overcoming Binge Eating and Bulimia.
My résumé covers the gamut... and it's far from traditional. From my days as a body builder and ballroom dancer, to more than 20 years as a TV journalist and fitness expert, to a published author and a Doctor in Public Health, I've evolved and adapted in many ways. But one constant is my passion for improving the lives of others, both physically and emotionally.

Today, I combine my enthusiasm and experience with a career in corporate engagement, speaking to employees at companies of all sizes, as well as to law enforcement and first responders. My passion is helping others by improving stress management techniques and overall health and wellness to improve performance and productivity.

When I work with a company or organization, I assess each culture and dynamic accordingly and come up with a unique plan to help the organization manage and reduce stress, improve health, increase cognitive awareness, and lead a happier, healthier, and more productive lifestyle.

My years of experience in wellness, fitness, and nutrition allow me to guide others on a motivated path, and my education has enhanced my ability to improve overall behavioral health. My goal is always to make everyone feel comfortable and excited to embark on a life filled with purpose and intention.

I also have direct experience helping first responders with critical incident stress management, and I'm passionate about encouraging peer-to-peer support within these organizations. I've seen first-hand how improved communication and increased empathy and self-awareness can positively impact an entire organization's culture, and I love being a catalyst for those improvements. I simply try to protect those who protect us.

With all that's going on in the world today, it's easy to get bogged down into bad habits and unhealthy routines. We can all perform at our best with the right amount of guidance and knowledge. I'm looking forward to continuing my work with individuals and groups, companies and organizations who are as committed as I am... to reaching our maximum potential.

Marcie, has dedicated her career to health and medical writing, with great emphasis on subjects of concern to women who battle the bulge. As a veteran TV personality for nearly 20 years, Ms. Fraser's most recent work is as the medical reporter for YNN, Your News Now, seen state wide, where she covers in-depth medical reports and is featured in "Toneup," a special bi-weekly fitness segment. Marcie has been an adjunct professor at Empire State College where she teaches Human Nutrition.