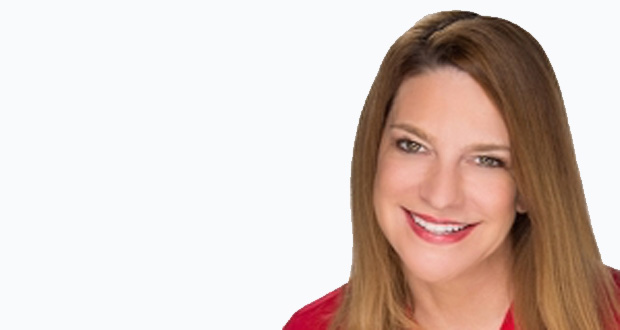 Maribeth Kuzmeski
Marketing, Sales & Business Success
X
Program Descriptions
Significant Business Relationships: Critical, Profitable, and Sustainable Methods for Attracting and Retaining Your Most Important Clients
Gain powerful relationship management strategies for increasing sales and creating long-term business successes with your very best prospects and clients. Maribeth will share the specifics of the influence of relationships in successful businesses and will describe the tangible "how to's" for developing better, more profitable connections. Gain immediate tactics to develop trusting relationships quicker, have prospects wanting to do business with you, and turning your best clients into long-term fans.

…And The Clients Went Wild! Proven strategies for turning clients and prospects into fans
What's working right now to attract new clients, expose your brand, get people talking, and differentiate yourself? Maribeth Kuzmeski will share marketing strategies producing results for some of the nation's top entrepreneurs and professionals – strategies that are mostly inexpensive, can be implemented immediately, and are generating new sales! From social media and online marketing to traditional methods and referral strategies - Maribeth will share what's working now.

Relationship Management to Increase Referrals, Reputation & Sales
Maribeth Kuzmeski delves into a powerful strategy for increasing sales and creating long-term business success - strategy that many take for granted - relationships! She has conducted hundreds of interviews and researched some of the world's most successful "connectors" including CEO's, top financial advisors, sales professionals, famous founders of companies and business leaders to find out how they built relationships and the correlation to their success.

Connect to Close: Powerful and Proven Strategies for Closing More Sales
Once you have a prospect in front of you at a one-on-one meeting, the real work begins! After all the time, money and efforts you have spent to get in front of a prospect - closing the sale is essential! Gain immediate tactics to develop trusting relationships quicker and have prospects wanting to do business with you. Increase your social IQ and fast track your sales closes. Make every face-to-face meeting and seminar more successful!

Client Delight: Strategies for Winning All the Business You Want
Discover proven Red Zone Marketing strategies necessary for creating an experience that will delight your clients and leave a memorable impression. Gain marketing ideas for communicating with clients that will build your business and generate a stream of referrals.

Red Zone Leadership for Managers
How managers and executives can lead their team down the field to victory by following common sense strategies (often forgotten) and new leadership principles. Attendees will discover how reinventing will solve many business challenges and guide their organization to higher levels of productivity, loyalty, and bottom line profits! This is definitely not a typical leadership training session but a high level, entertaining, content filled program that shares and shows the strategies for leadership success.
Maribeth Kuzmeski is the President of the consulting firm, Red Zone Marketing. Maribeth and her firm focus on designing and improving sales and marketing strategies, customer service programs and branding and differentiation strategies for companies from high producing entrepreneurial firms to Fortune 100 companies and business units. The one goal: to increase the consistent flow of sales.

Maribeth is the author of 4 books including, The Connectors and Red Zone Marketing. She has frequently appeared on TV and radio, and has written articles on marketing strategies for hundreds of publications including Business Week and Entrepreneur. She regularly speaks to audiences on topics relating to business development, marketing, and sales strategies.

Maribeth graduated with a degree in journalism from Syracuse University and has an MBA from The George Washington University. She lives in the Chicago, IL area with her husband Rich and 2 children.