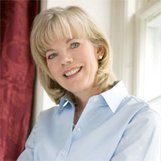 Marie Savard, MD
America's Leading Authority on Patient Power
Traveling From
Pennsylvania
X
Program Descriptions
SHAPE-SHIFTING THROUGH TIME: DR. Marie's Waist Management Wellness Program for Women (and Men) of All Ages
Research has shown that all aspects of a women's health is affected by body shape including weight loss, risk of diabetes, heart disease and even cancer. ABC News Medical Contributor, author and nationally recognized expert in women's health, Marie Savard, M.D. examines an array of health issues impacting men and women through the lens of body shape and the accompanying changes with aging. With inspiration, humor and passion, Dr. Savard presents powerful solutions that will help both men and women sidestep the physical and emotional pitfalls of body shape in order to lose weight, feel healthier and live longer.

HOW TO SAVE YOUR OWN LIFE: A Revolutionary Approach to Getting the Best Health Care Possible
People tend to know far more about managing their cars and finances than they know about managing their health care. There are no "patient schools" to teach patients how to be effective patients, yet when patients are suddenly faced with a serious diagnosis or a chronic health condition they recognize the importance of taking charge of their health. ABC News Medical Contributor, author and nationally recognized pioneer in patient empowerment, Marie Savard, M.D. teaches patients how to manage and control their own health care both for themselves and for their family. With inspiration and passion, Dr. Savard demystifies the health care system and presents her revolutionary yet commonsense solutions that are prescriptive, practical and empowering.

EMPOWERING PATIENTS TO BE EFFECTIVE COLLABORATORS: A Step-by-Step Approach to Teaching Patients How to Manage Their Own Health Care
Research has shown that the more informed and involved a person is in their care, the better the outcome. Yet most patients don't know how to communicate with their practitioners and effectively manage their own care. The national spotlight on medical mistakes and health care reform provides us with the opportunity and obligation to address this problem. ABC News Medical Contributor, author and nationally recognized pioneer in patient empowerment, Marie Savard, M.D. examines the doctor patient relationship from the perspective of both the practitioner and the patient. With inspiration and passion, Dr. Savard presents her transformative patient management system and provides commonsense solutions for the practitioner that are prescriptive and practical.

GETTING THE HEALTH CARE YOU NEED AT ANY AGE: Decade by Decade Look at What Women Need to Stay Healthy and Well
Women make most of the health care decisions for themselves and their loved ones, yet rely not only on their busy and time-stressed practitioners to tell them exactly what they need and when, but to hyped up and sometimes erroneous information they hear about from the media. ABC News Medical Contributor, author and nationally recognized women's health expert, Marie Savard, M.D. dispels many myths and discusses the latest research and most up-to-date recommendations for preventive tests, immunizations, birth control, vitamins, supplements and herbs for women at every age or life stage.

BELOW THE BELT AND ABOVE THE KNEES: The inside Scoop on Sex, HPV, Hormones and Plumbing Problems for Women of All Ages
Women's health problems can be mysterious and hard to discuss. Marie Savard, M.D., medical contributor for ABC News and one of America's most trusted voices on women's health, offers frank and clear advice about everything from HPV to hormone therapy, "smart sex" to "waist management," menstrual problems to stress management, fertility to birthing, doctor/patient relationships to plumbing -- both urine and bowels. It's as if your sister or best friend were a doctor with all the time in the world to answer the questions you've been afraid to ask.


Marie Savard, M.D., ABC News Medical Contributor and frequent keynote speaker, is one of the most trusted voices on women's health, wellness, strengthening the doctor patient partnership and patient empowerment. She is the author of four books, How to Save Your Own Life: The Savard System for Managing--and Controlling--Your Health Care, The Body Shape Solution to Weight Loss and Wellness, and The Savard Health Record. Her most recent book, Ask Dr. Marie: Straight Talk and Reassuring Answers to Your Most Private Questions, is an entertaining guide to women's health that combines on-point opinions with the hard core facts about sex, hormones and other medical facts of life as well as best preventive tests and empowering ways to partner with practitioners. In addition to providing commentary for Good Morning America, she continually provides up-to-date health information through her website, Ask Dr. Marie Healthy Dose newsletter and on the health page of ABC News. She has appeared frequently on all the major networks, The Oprah Show and many other media outlets.

Dr. Savard earned both a Bachelor of Science degree in Nursing and a Medical Degree at the University of Pennsylvania where she is currently a Trustee. She was formerly the director of the Center for Women's Health at the Medical College of Pennsylvania, technical advisor to the United Nations' Fourth World Conference on Women in Beijing, advisor to the American Board of Internal Medicine Subcommittee on Clinical Competency in Women's Health, health columnist for Woman's Day magazine, and senior medical consultant to Lifetime Television's Strong Medicine. She lives in Philadelphia with her physician husband. She has three grown sons.