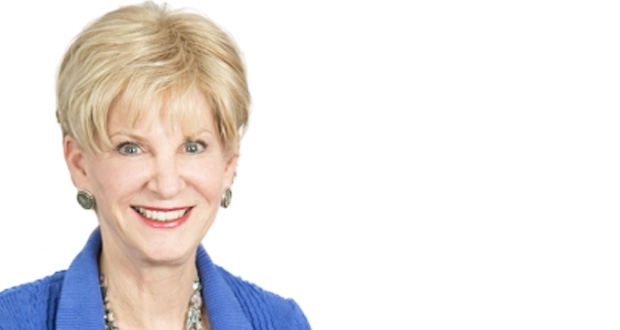 Marjorie Brody
Fired up and Speaking Out
Traveling From
Pennsylvania
X
Program Descriptions
Market Your MAGIC
If you want to be perceived as an expert in your field, you must first build your own personal brand. Marjorie Brody's Market Your MAGIC session gives you the tools, tenacity and motivation you need to build your personal brand and achieve greater professional success and recognition.
Accountability: Four Keys to Manage Success (Yours and Others)
Every team member must "own" their decisions and actions if the organization is to succeed as a whole. This presentation by Marjorie Brody will invigorate your team's commitment and passion and reinforce the principle of accountability as the linchpin to success.
Courageous Coaching: It's Not Easy, It's Your Job!
This interactive session will help attendees eliminate the excuses of fear, time, faulty assumptions and "don't know how" previously holding them back from coaching effectively. Marjorie will provide coaching models to practice and apply to the participants' environment.
Leadership Presence: Power Up Your Potential
Did you know that leadership traits can be learned and honed through practice? This presentation will show you how to gain the power to energize those within your sphere of influence, and more effectively relate to — and engage — your team members, senior leaders and clients.
Top 10 Reasons Why Presentations Fail … and How to Avoid Them
Hall of Fame Speaker Marjorie Brody has identified the top 10 reasons why presentations fail. She has helped thousands to overcome these obstacles and get optimum results with professional speech preparation and delivering strategies.
Marjorie Brody is one of the most sought-after speakers and executive coaches in America, Marjorie Brody provides a hardcore reality check for all working professionals, helping them communicate like leaders. She has been described as experienced, wise, irreverent, remarkably insightful, honest, and classy. With enough degrees, honors, awards, certifications, and rave reviews to fill a bookcase, Marjorie has become the go-to "sage" for organizations and leaders looking for what it truly takes to succeed in a highly competitive business world. She delves into the vital characteristics, behaviors and strategies that lead to career success.

Marjorie travels extensively as a professional speaker and executive coach, sharing her knowledge with people in the U.S. and abroad. Through repeat business and referrals, she has built up an impressive client roster of Fortune 100 and 500 companies. As an internationally recognized speaker, Marjorie proudly has earned the designation of CSP -- Certified Speaking Professional, designated by the National Speakers Association (NSA). She was inducted into NSA's Council of Peers Award for Excellence (CPAE) Speaker Hall of Fame. Marjorie also earned her PCC – Professional Certified Coach -- designation from the International Coach Federation. Marjorie is regularly quoted by the media, and is author of more than 30 books -- including IMPACT! Deliver Presentations That Get Results, Career MAGIC: A Woman's Guide to Reward & Recognition, and No Excuses! Create a Culture of Accountability.