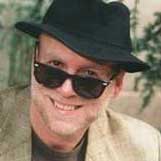 Mark Gorkin
The Stress Doc™
Traveling From
District of Columbia
X
Program Descriptions
Stress and Change Resilience through Humor: An Interactive Playshop
In a 24/7 always on world, filled with change and uncertainty, to build personal-professional resilience we need a daily dose of "L & L" – "Let go and Laugh" as much as periodic "R & R" – "Rest and Recreation." The Stress Doc ™ engages your group or troops in both, illuminating the "Healing and Harmonizing Power of a Motivational Psycho-humorist." (And you decide where the emphasis on this word should go.) Laugh while you see yourself in the burnout battlefront stages; gasp while grasping the research-based Four "C"s of Psychological Hardiness; roar as you playfully disarm power struggles, learning to ask courageous good questions while building trust. Engage in the Doc's acclaimed 3-D – Discussion-Drawing-Diversity – Team & Community Building Exercise. Take home and apply "hands on" team engagement structures and strategies. Finally, learn the "Four Steps of Creative Risk-Taking" while using playful and powerful story sharing to break down status barriers and generate camaraderie. Create a more equal "helmets off" and "we're all in this together" atmosphere and culture.

"Wow….You Have Such Great Energy!" – Inspiring Others with Passion Power
As a leader or "high impact" communicator in a TNT – Time-Numbers-Technology – Driven-Distracted World, there are two critical challenges to professional and personal success: 1) Are you courageously developing and passionately applying your unique and most dynamic combination of energy and experience, strengths and skills? and 2) Are you truly "being heard or are you just making noise?" With his singular wit and wisdom and by engaging in his FIT – FUN, Interactive, and Thought-provoking – small group exercises, let the Stress Doc provide "head & heart" tools and techniques for: 1) expanding your mindset, 2) letting go, 3) the "Four Action Steps of Creative Risk-Taking, 4) unleashing and inspiring others with your "Passion Power: being Purposeful-Provocative-Passionate-Playful, engaging in 5) shared story-telling and "Confronting Your Intimate FOE"

Is Your Workplace Going MADD?: Stress Resilience, Self-Control, and Strategic Team Building for Mastering Media and Digital Distraction
In a TNT – Time-Numbers-Technology – Driven & Distracted World, now promising "wearable technology…that keeps us in the moment," always on takes on ever looming Brave New World dimensions. When "Everything happens NOW," is it more a time of breakthroughs or time for a breakdown? While some see a half-full glass of unprecedented access and data…others perceive rampant "Infomania" – a mental state of continuous stress and distraction caused by the combination of message overload, incessant interruptions, and "Time Urgency Syndrome". (Did you know the average knowledge worker is interrupted every three minutes while working on a task? When having conflict with a customer or colleague, do you tend to send emails or launch e-missiles? Are you "Practicing Safe Text"?) Let the Stress Doc help you transform the MADD-ness: Get FIT with Fun-Interactive-thought-provoking tools and techniques for 1) assessing individual/workplace distraction or addiction and 2) designing self-monitoring and team building structures and strategies for stress resilient employees, teams, and work environments.

Building and Facilitating Resilient-Responsive Leaders and Teams
We live and work in a TNT -- Time-Numbers-Technology -- driven and distracted world where everything happens NOW. Developing "Stress R & R" (Resilience & Responsiveness) as a leader is vital. The ability to passionately, purposefully, and humbly share your positive energy, hard-earned experience, and understanding with others to empower team members is more critical than ever. Let the Stress Doc help you: (1) Discover the research-based concept of "Psychological Hardiness," (2) Learn the "Art of Letting Go," (3) Discover the concepts of "Four 'R's of PRO Relating" – being Respectful, Real, Responsible, and Responsive, and (4) Draw on Critical Incident and Team Building Intervention structures, skills and strategies for transforming conflict and crisis into "Passion Power" opportunities.

Building Winning Teams: Blending Individual Creativity & Interactive Community
In a 24/7, rapidly changing, always on, "do more with less" world, not surprisingly, individual stress and interpersonal tension can influence the organizational climate. The challenge becomes sustaining morale while forging cooperative, collaborative, and productive working relationships and partnerships. The key is helping people express their different talents and viewpoints, to feel heard, to encourage openness to diverse perspectives, and to engage in genuine give and take. And when the learning-sharing atmosphere can also be thought-provoking and fun then bridges can transcend barriers. Discover the Doc's unique take on: 1) "The Four 'R's of PRO Relating: being Respectful-Real-Responsible-Responsive," 2) techniques for letting go and growing with the flow, and 3) disarming self-defeating power struggles by asking "good questions" and building trust while transforming "negative" feedback into positive engagement. Finally, participate in the Doc's acclaimed purposefully playful 3-D –Discussion-Drawing-Diversity – Team/Community Building Exercise

Transforming Multi-Generational/Multicultural Communication Barriers into Team Coordination-Community Bridges.
In today's 24/7 always on world, rapidly cycling between constant upgrading and "doing more with less," creating communication and team coordination bridges among the organizational generations (and among all its culturally diverse components) is mission and morale critical. We all must overcome our fear of petting the dinosaur. Gain bridge- and trust-building tools, techniques and strategies. Break down rank and status barriers while creating a "helmet's off" culture. Discover the Stress Doc's high energy, interactive, inspiring and FUN, concepts, tools and group exercises acclaimed by the 1st Cavalry and 13th Expeditionary Support Command/Ft. Hood, TX as well as many other companies and organizations.

The Four Faces of Anger: Skills and Strategies for Harnessing Anger and Creatively Resolving Conflict.
This keynote/workshop/one-day program is designed to help participants realize that anger can be constructive or destructive, depending on a person's awareness of feelings as well as their motivation and skills for expressing anger. A former Stress and Violence-Prevention Consultant for the US Postal Service, let the battle-tested Stress Doc, with his unique mix of wit and wisdom, help your group deal with: 1) power struggles, 2) positively receive and respond (not react) to critical feedback, and 3) achieve "win-win" interpersonal conflict collaboration and greater team coordination: a) amongst the employees, b) between employees and supervisors and c) amongst your management staff.
Seek the "higher power" of Stress Doc humor: May the Farce Be with You!
Don't miss your appointment with the Stress Doc!
Why book Mark Gorkin?


Doc is an expert in organizational change and team building, mentoring-gentoring (Generational Partnering) & employee motivation


Doc's programs are high energy, interactive, inspiring and FUN-filled
Mark Gorkin, MSW, LICSW, "The Stress Doc" ™, a Licensed Clinical Social Worker, is an acclaimed keynote and kickoff speaker as well as "Motivational Humorist & Team Communication Catalyst" known for his interactive, inspiring and FUN programs for both government agencies and major corporations. In addition, the "Doc" is a team building and organizational development consultant. He is providing "Stress and Communication, as well as Managing Change, Leadership and Team Building" programs for the 1st Cavalry Division and 13th Expeditionary Support Command, Ft. Hood, Texas and for Army Community Services and Family Advocacy Programs at Ft. Meade, MD and Ft. Belvoir, VA as well as Andrews Air Force Base/Behavioral Medicine Services. Mark has also had a rotation as Military & Family Life Consultant (MFLC) at Ft. Campbell, KY. A former Stress and Violence Prevention Consultant for the US Postal Service, The Stress Doc is the author of Practice Safe Stress and of The Four Faces of Anger.