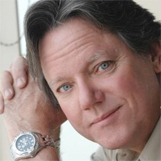 Matt Rixx
Taking You From Invisible to UNFORGETTABLE!
Traveling From
New Mexico
X
Program Descriptions
You Ain't No Leader If'n You Cain't Talk Good!
To become a better leader, you need to use the coveted secrets of influence and persuasion. Amazingly, scientific research shows that influence and persuasion work by appealing to a narrow set of deeply ingrained human social drives and psychological needs, and do so in very predictable ways.

Want to know why story-tellers will always outshine and dominate a lecturer? Want to learn how to capitalize on Story-Selling techniques? Want to learn HOW to motivate others by using your stories?

What Comedians Know About Leadership and Sales That You Don't ... But SHOULD
Would you like an integrated process that will significantly enhance your sales, marketing, and advertising … at the same time? And what if this process will also benefit your leadership training programs?

This workshop will not only explain WHY this is important, but it will also show you – step by step HOW to do it. You will be amazed at what you will learn ... and what you DIDN'T know about the science of influence, motivation, and the art of adaptive persuasion!

The "Three S's" Guaranteed To 
SUPER-CHARGE Your Career!
The three greatest innate fears we face within our professional career are the same three skill-sets EVERY employer expects their sales, marketing, and upper-level executives to possess … and ironically, these are exactly the same skill sets NOT TAUGHT within any BA or MBA curriculum. The "Three S's" stand for Speaking (Motivational Public Speaking), Sales (Persuasive Presentations), and networking with Strangers (Professional-Level Networking techniques).

Want to learn how all three are interconnected? Matt shows you how each "S" involves unique and highly specific communication skills, and how mastering the "Three S's" can quickly transition you into a "rainmaker", an improved networking dynamo, and a highly effective, persuasive, and confident leader!
Matt Rixx is one of America's leading authorities on the science of influence and motivation combined with the art of persuasive presentation methods. He is an internationally acclaimed keynote speaker, executive-level communications consultant, and a widely respected expert in subliminal triggers of influence, persuasive sales techniques, and Signature "Story-Selling". Matt helps organizations build compelling corporate and organizational stories while creating motivational sales teams and influential executive leaders using his unique process called The MATTRIXX Method™. As he simply states, "Real leaders don't let public opinion influence them ... real leaders influence public opinion."

Matt's credentials make him without equal. His formal education includes a Bachelor of Science and post-graduate research in microbiology, virology, and biochemistry, as well as an MBA in Technology Management. His professional background includes 22 years spanning international strategic communications, sales-force training, and corporate leadership development … not to mention over 9 years as a professional stand-up comedian and live-performance entertainer.

His client list includes Fortune 500 corporate executives, top sales and marketing personnel, media personalities, doctors, lawyers, select political figures, and even Miss America, Miss USA, and Miss Universe pageant contestants. As he is fond of saying, "The real tragedy is when people don't have the training to speak well or the intelligence to remain silent."
Matt's audiences laugh and learn while becoming active participants within his presentations and hands-on workshops. His eye-opening, life changing messages are filled with humor, motivational stories, and extraordinary personal content. Matt is an experienced platform personality with over 1500 professional "live-stage" presentations worldwide, and he is in constant demand as the "Professor of Persuasion" and the "Sage of Signature Stories".

In summary, Matt is a phenomenal educational and entertaining platform personality who combines the science of influence and motivation with the art of persuasive presentations using his ground-breaking MATTRIXX "Story-Selling" Method. His concepts are compelling, amazing, and undeniable … as is his tag-line, "It's Not What You Know or What You Say That Counts; It's What People REMEMBER You Said and How You Made Them FEEL!"™