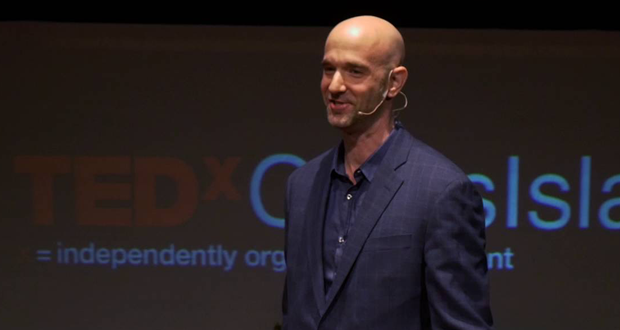 Matthew Schrier
Freelance Photographer, Al Qaeda Syrian Prison Survivor
X
Program Descriptions
Defying All Odds:
This presentation is specific to survival tactics and leadership on multiple fronts while being held by Islamic Extremists from abduction to escape. Matthew combines the strategies he employed using humor to win over his captors, intelligence gathering methods, and how he managed to keep his mind razor sharp to the point where he was able to keep track of the dates even when kept in almost complete darkness for over a month. His methods were so effective that it lead the FBI to think he had a photographic memory. He explains what it's like to be kept in a dark cell while being practically starved and constantly having to stand up to threats of execution for a forced confession in regards to his association with the CIA, his captors even going so far as to flog his bare back with a hose in order to get it, but failing over and over again. Towards the end he delves deep into the complexity of planning the escape from the timing, collecting of materials, and how he figured out how to take apart the steel wires over the window so he could crawl out into the night only minutes before sunrise. By the end of the presentation the audience will walk away with key lessons that will not only be helpful in their professional lives, but personal as well.

Bridging the Gap:
This presentation is meant to open the eyes and inspire the possibilities when it comes to different ethnic groups, races, genders, ages, and religions working together to form cohesive bonds that will lead to a thriving organization, college campus, congregation, or any other institution. Matthew shares his experiences in not only winning the affection of many high ranking Al Qaeda members based solely on his personality and out of the box thinking without ever compromising his dignity or patriotism, but also many of his Muslim cellmates who would go from an admitted hatred of all Americans to developing an understanding of them based on an individual basis and not politics and history. He explains the friendship that was born between them and their willingness to help deceive the terrorists by teaching him the most important prayers in Arabic and how the few that survived reacted without prejudice when finding out he was really Jewish after they made it home. The audience will leave with an understanding that when 30 men are thrown into a room together and can be murdered at any moment nothing matters except for what is in their hearts and know that they too can build amazingly beneficial bonds with the people that surround them on a daily basis.
Why Book Matthew Schrier?
After seven months of being held captive in Syria, Matthew escaped. 

Upon his arrival home Matthew's story of survival was documented by worldwide media, including on the front page of the New York Times, 60 Minutes, CNN, the Jerusalem Post, CBC, Fox News, as well as dozens of other outlets.
His speaking program is insightful, thought provoking, and authentic. He helps an audience understand the mindset of his captures, as well as tactics he used to survive the ordeal.
Matthew's presentation offers an inspiring story of survival and a real-life educational experience that people will be able to use in their personal and professional lives. From being raised by a single mother working two jobs in New York, to traveling around the world as a freelance photographer. Matthew has connected with people from a variety of cultures and religions, which helped him to overcome the impossible and persevere during his captivity in Syria. Matthew's presentation is like no other, filled with moments of heartbreak, humor, and lessons.
In December 2012, Matthew Schrier embarked for Aleppo, Syria to link up with his connections in the Free Syrian Army in an attempt to capture the most intense combat images coming out of the country at the time. It was only his second time going out into the field and by financing the trip himself, he managed to get to the front lines of the most dangerous positions in the city -- the Karm al Jabal district and outside the besieged Air Force Intelligence Directorate. After shooting for eighteen days and getting everything he set out for from life on the front lines to house to house combat, he decided his work was done and headed home. When he was forty-five minutes from the Turkish border, his ride was suddenly cut off and forced to a halt by an oncoming vehicle occupied by four members of the al Nusra Front, the most powerful terrorist group in the country at the time (a group the western world has come to know as Al Qaeda in Syria). He was immediately taken prisoner and the beginning of a hellish nightmare few have lived to tell had officially begun.
Over the next seven months, he would endure torture and at times near starvation while being held in six of the worst prisons in the world alongside government POWs ranging from privates to generals (a Senator from Syrian parliament, an aspiring American journalist), and even one of the terrorist's own who they had judged a heretic and suspected spy. Throughout his captivity, Matthew not only experienced the dark side of mankind, while keeping his Jewish heritage a secret, but also the light, becoming so close with the government soldiers he was incarcerated with that by the time they were separated, he would love them like brothers and hold a sacred place in his heart for every one of them. While together they would teach each other much about the other's cultures and ways of life, but no more important a lesson would be learned than when a group of men from different worlds are locked in a cell together. It doesn't matter where you are from, what religion you are, or where your political opinions happen to fall. All that matters is what is in your heart and willing to give to the man next to you.
Throughout his ordeal, Matthew constantly practiced ways to keep his mind sharp while proactively gathering as much intelligence as possible for his government, should he defy all odds and survive. He would memorize the make and serial numbers on the windows to help locate the prisons he was in, look for landmarks he knew he would be able to spot using Google Earth, and even study the eye and beard colors of masked jihadi's without them ever realizing it. Finally, after seven long months Matthew was transferred to a prison cell where he would figure out how to take apart the steel wires over the window like a puzzle and escape from a packed-out jihadi base with a wall around it into the partially demolished city. Continuing to rely solely on his street smarts and gut instinct, he would manage to make it to the Turkish border a little over twenty-four hours later with no money, no cell phone, and no passport until he finally crossed it to freedom once and for all.
Upon his arrival home, Matthew's story of survival was documented by worldwide media, including on the front page of the New York Times, the opening segment of 60 Minutes, CNN, the Jerusalem Post, CBC, Fox News, as well as dozens of other outlets. He will also be featured in Academy Award nominee Sebastian Junger's upcoming documentary, which is set to premier on the Discovery Channel later this year. He has spoken to groups such as law enforcement, religious groups, and the US Army, who honored him with a Certificate of Appreciation in recognition of his efforts that will assist the United States Army to counter and prevent terrorist attacks.