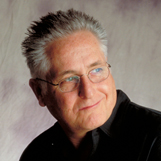 Max Carey
Leading Sales & Marketing Expert, Author: The Superman Complex
X
Program Descriptions
Economic Darwinism: A Corporate Approach to 'Survival of the Fittest'
This presentation takes a sort of Guerilla approach to strengthening businesses. The questions…What are we fighting?…What are the factors?…How are we going to execute a fight and, more importantly, WIN?…are all answered in ways that leave the members of the audience fired up about becoming adaptable in today's ever-changing marketplace.

The Brand Trilogy: Creating, Selling, and Living the Brand
In this engaging presentation, Max Carey demonstrates how The Brand TrilogySM can enable businesses to sustain a competitive advantage while realizing greater market share and margins. This is the consistent process of innovating and adapting to not only keep up with the marketplace, but to dramatically and proactively anticipate the demands of the changing marketplace.

The Five Manageable Marketing Truths: Our New Rules of Engagement
Many companies today are caught in the devastating intersection of a changing economy and commodity based products and services. Traditional sales & marketing strategies and tactics may fall painfully short of the economic challenges ahead. Max provides case study examples that illustrate how implementing these "truths" can help companies create a more stable corporate marketing future regardless of outside economic disturbances.

Fight…Fight Now!: Heroes Step Up to the Change Challenge
Is your business/department designed for flexibility? Or is it relying on heroic behaviors to make up the difference? Max teaches his audience how to build a template for the designs and behaviors necessary to fight back and innovate in today's change-driven company.

Excellence in Leadership: The Top Gun Model
Using three foundational pillars - planning for excellence, teaming for excellence and individual achievement of excellence, as well as sound ideas, practical approaches and simple skills, presented in Max's enthusiastic and humorous delivery style, translate into immediate behavior changes and performance impact.

From Chaos to Character: Values-Driven Performance
Let Max take you on a journey of positive revelations. Experience corporate character as pillars of our great democracy and capitalist system. Using historical and contemporary profiles of character and values-based success, a design for personal and professional honesty and excellence will be constructed. Humor and sincerity go hand in hand as each member of the audience is given the opportunity to understand and commit to their own personal standard of leadership integrity.

The Superman Complex: Achieving the Balance that Leads to True Success
Ambition. Drive. Determination. Self-confidence. The Superman Complex is in all of us. For Max, his escalating Superman Complex lead to a crisis that put both his business and his family at risk. In this poignant and humorous autobiographical look at the Superman Complex, Max leads the audience to break-through revelations about themselves. They learn key insights on how to start enjoying a life that balances business success with personal fulfillment.
Two words that are very often used to describe Max Carey are "Dedicated" and "Enthusiastic." Not surprising, given his overwhelming desire to help people succeed in their personal and professional lives.

Throughout his life, Max has thrived on meeting challenges head-on. At Columbia University, he was an Ivy League and NCAA record-setting defensive back. After graduation, he became a Naval aviator, and was one of the elite few fighter pilots to achieve Top Gun certification.

In 1981 he founded Corporate Resource Development (CRD), a marketing and sales consulting firm. A few years after it's inception, CRD was named to the INC 500 list of fastest-growing privately held companies in America. The challenges of balancing a successful business and a successful personal life are captured in his widely-acclaimed book The Superman Complex – Achieving the Balance that Leads to True Success.

In addition to being the President of his own company, Max serves on the Board of Directors for Outback Steakhouse, k-Force, Inc. and is the Entrepreneur in Residence at the University of Southern California Marshall School of Business. He is also the founder of Wingspread, a non-profit organization for children, and is a past recipient of the Dr. Martin Luther King, Jr. Humanitarian Award.

The challenges Max faced in trying to balance a successful personal life with a successful career inspired him to write the book The Superman Complex: Acheiving the Balance that Leads to True Success. This highly motivational book has been profiled on numerous talk shows.
Books
The Superman Complex