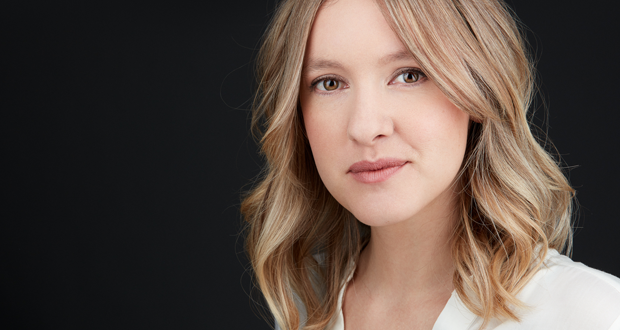 Melissa Agnes
Crisis Management Strategist
X
Program Descriptions
Crisis Management in the 21st Century – Are You Ready?
Building a thriving organization today involves many moving parts, from great products and services to high-powered teams, bulletproof systems, a thriving online presence, and the ability to scale. But one of the issues that's often neglected is preparing for the cyber attack or the real-world catastrophe that no one hopes for and most would prefer not to think about. In this talk, Melissa Agnes helps her audiences think about and prepare for the unthinkable. Audiences will learn what it means to create a crisis-ready culture from the very beginnings of a start up.

Preparing for the Cyber War
Every CIO knows today that his/her organization is one click away from a hack that could bring the financial integrity of the company down. And every IT team has spent time and money anticipating, preparing, and forestalling such attacks. But at a deeper level, every organization has to be ready to both support and respond to IT warfare with an organization-wide awareness and planning that few organizations understand, much less have accomplished. In this talk, Melissa Agnes reveals to audiences what it takes to prepare the whole organization to shoulder the burden that the IT team currently bears.

Building a Crisis-Ready Corporate Culture
Most organizations have plans stashed somewhere on a shelf that address potential organizational crises -- the toxic leak, the rogue employee, the terrorist strike. But few organizations have built anticipation of crises into their cultures. In this essential talk, Melissa Agnes shows audiences how to create the baked-in organizational readiness that is essential in an unpredictable world.

Crisis Management – Through the Digital Noise
One of the unspoken fears of every marketing team is the adequacy of the response to the cyber attack, the toxic leak, the rogue employee or the incident that threatens the integrity of the organization. How does a company come back from a disease outbreak like Chipotle's, or a systemic failure like VW's? Too many teams put off thinking about the unthinkable, and the result is ill-preparedness. In this talk, Melissa Agnes helps business teams understand today's risks and what it takes to prepare the entire organization to respond swiftly and professionally when disaster strikes.
Why Book Melissa Agnes?


If crisis were to strike your company tomorrow, would you be ready? Melissa Agnes helps organizations prevent and manage their issues before they become catastrophic, with the aim of never having them become catastrophic at all. Her powerful, customized presentations provide tools and strategies that create a proactive, crisis-ready corporate culture, ready to respond to whatever may arise.
Melissa brings her experience in helping some of the world's largest organizations become crisis ready to your team/audience in an engaging, fun, and impactful way. Learn more about how she can help your delegates build brand invincibility.
President and Co-Founder of Agnes + Day Inc., Melissa Agnes has helped dozens of global brands and government agencies deal with crises, both preventing and managing a wide range of issues before they become catastrophic. Her client list includes financial organizations, technology companies, healthcare organizations, government agencies, cities and municipalities, energy companies, global non-profits, and many others.

Melissa is a sought-after international crisis management keynote speaker and consultant. She delivers powerful information to organizations and audiences all over the world including NATO, Ministries of Foreign Affairs, Ministries of Foreign Defense, Ministries of Health, as well as a wide range of private and public companies, universities and non-profit organizations. She has had the honor of sharing the stage with members of the Ukraine government and the International Committee of the Red Cross.

A go-to source for the press, Melissa's recent press coverage includes Forbes, WSJ, VIBE Magazine, USA Today and more.

Melissa sits on the Board of Directors for the Online Reputation and Brand Protection Coalition, a non-profit organization dedicated to providing businesses with education, solutions, and advocacy to help them protect their reputations and brand online.

She is also the editor of the highly-acclaimed #CRISISREADY blog, and the host of the internationally recognized Crisis Intelligence Podcast. Published regularly and followed by government agencies and Fortune companies alike, her blog, videos, and podcast provide insights to help organizations manage issues and crises in this modern era.
Books

Crisis Ready.