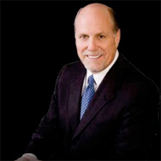 Michael Clayton
Ambassador for TRUST
X
Program Descriptions
"TRUST… Shout It Out in the Business Marketplace!"
"Imperatives for Business Success"
"Life is a Result of the Decisions We Make"
"Lessons I Have Learned from Others"
"Changing Customers into Cheerleaders!"
"Leadership Aptitudes: Building a Balanced Team"
"ATTITUDE -- The One Thing that Makes a Major Difference"
"Becoming an Effective Public Communicator"
"The Power of Setting & Engaging Goals"
"Capturing the Power of Stress"
"Picking the Right Players"
"The Habits of Successful Leaders"
"Effective Team Leadership"
"Doing Business Right"
"Becoming a 'Make It Happen' Person"
"Principles That Persuade"
Michael has spoken to more than 5,000 audiences in 41 states and on three continents over the past 40 + years; addressing for-profit and non-profit corporate audiences and student organizations. He has conducted more than 700 leadership development, training and personal/professional development seminars, conferences and workshops.

He is a Professional Member of the National Speakers Association (NSA), a Certified Seminar Leader (CSL) of the American Seminar Leaders Association, and a Certified Trainer with the Ziglar Corporation. He has shared the platform with Zig Ziglar, Brian Tracy, Michael Reagan, Stephen M.R. Covey, Jim Cathcart, John Stossel, Howard Putnam, David Oreck, Truett Cathy, Bo Pilgrim, and many others.

Michael is a contributing author, along with Brian Tracy, to the Amazon.com best-selling book Counter-Attack: Business Strategies for Explosive Growth in the New Economy, and is the author of numerous professional articles.

He is the only recipient of the "Award for Distinction for Special Communications" from the International Assemblies of Better Business Bureaus. Michael served 15 years as the President/CEO of the Better Business Bureau in Southeast Texas.

Also, Michael has conducted nearly 1,000 television and radio interviews, and has consulted hundreds of businesses in the areas of customer service, productivity, corporate values, trust in the marketplace, employee motivation and more.

He has been married to Dee Olive Clayton since 1974, and they are the parents of three grown children -- Chris, Kim and Kendal, and grandparents to five.
Books

Counter-Attack