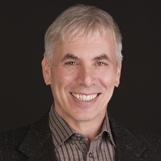 Michael J. Gelb
Innovation & Creativity Expert
Traveling From
New Mexico
X
Program Descriptions
Creativity on Demand
This program guides participants to generate and express creative energy using simple, elegant, evidence-based methods. These techniques, based on ancient wisdom and validated by contemporary science, are combined with an understanding of how to adopt a creative mindset and apply the most potent methods of the creative process. The result is a unique, energizing and transformational program.

Topics include:
Creativity Self-Assessment
Cultivating a Creative Mindset
The 5 Phases of the Creative Process
Understanding Creative Energy
3 Practical Methods to Raise Creative Energy
Application to Participant's Greatest Creative Challenge

How to Think Like Leonardo da Vinci
Thinking creatively, learning faster and leading change, these abilities are at a premium in a highly competitive global business environment. What if you could call on history's greatest genius, Leonardo da Vinci, to be your personal mentor in cultivating these highly prized elements of human capital? Anatomist, architect, botanist, city planner, chef, humorist, engineer, equestrian, inventor, geographer, geologist, military scientist, musician, painter, philosopher and raconteur, Leonardo da Vinci (1452 – 1519) helped bring the Western world out of the Middle Ages and into the Renaissance. Now, as we move from the Bureaucratic/Industrial Age into the Information/Imagination Age, his approach to optimizing human potential is more relevant than ever.

Innovate Like Edison
eonardo was probably the most creative person who ever lived but Thomas Edison is history's greatest practical innovator. Beyond his invention of the phonograph, motion pictures and a system to light the world, Thomas Edison invented the rigorous, disciplined process of innovation. In addition to creating the world's first Industrial Research and Development laboratory, Edison was also a master at promoting a culture of innovation. Moreover, he understood that the principles of personal success and organizational innovation go hand-in-hand. Personal success and fulfillment requires you to learn how to think like an innovator; and, for your organization to be successful, innovation is now more important than ever.

Brain Power: Improve Your Mind as You Age
In the last 30 years the scientific evidence supporting the notion that your mind can improve through the years has become overwhelming. Clearly, the question is no longer whether your mind can improve with age, but rather how you can optimize your mental powers as you get older. This program presents practical, evidence-based information on improving your mind throughout life. Most of us were raised with faulty ideas about our mental capacity – such as the notion that IQ is fixed at age 5, that brain cells degrade yearly after age 30, and that memory and learning ability inevitably decline with age. These notions, based on the scientific understanding that was prevalent in the 1950s, are myths – dangerous myths that can stifle our ability to flourish in the second half of life. Just as Copernicus overturned the myth that the earth was at the center of the universe, so contemporary neuroscience has revolutionized our understanding of the potential to improve mental functioning as we age.

Juggling Business and Life: Five Keys to High Performance
his program creates a fun, cooperative learning environment. Participants coach one another in the art of juggling, and pick up the balls for each other as they drop! In the process, everyone learns the core principles of accelerated learning and organizational high performance. The ability to learn is life's most important skill. This delightful program uses juggling as a metaphor for learning how to learn.

Discover Your Genius
In this compelling, multi-media presentation you will have the opportunity to get to know ten of the most amazing people who have ever lived. Each of these extraordinary individuals embodies a special "Genius" characteristic that you will be invited to integrate into your daily life and apply to your most important organizational challenges. Each genius will be introduced through specially commissioned original watercolor portraits and a brief biography illustrating the role of the key principle in his or her life and work. You will then explore how that principle can and does relate to you and your organization.
Why Book Michael Gelb?


"How To Think Like Leonardo Da Vinci." Creativity & Innovation Expert. World-Class Speaker.
Michael J. Gelb, is the world's leading authority on the application of genius thinking to personal and organizational development. He is a pioneer in the fields of creative thinking, accelerated learning, and innovative leadership.

Gelb leads seminars for organizations such as DuPont, IBM, Merck, Microsoft, Nike, and YPO. He brings more than 28 years of experience as a professional speaker, seminar leader and organizational consultant to his diverse, international clientele.

Michael J. Gelb's publications include "Body Learning: an Introduction to the Alexander Technique" and "Present Yourself! Captivate Your Audience with Great Presentation Skills." His best selling audio programs, include: "Mind Mapping: How to Liberate Your Natural Genius," and "Work Like Da Vinci: Gaining the Creative Advantage in Your Business and Career."

A former professional juggler who once performed with the Rolling Stones and Bob Dylan, Gelb introduced the idea of teaching juggling as a means to promote accelerated learning and team-building. He authored More Balls Than Hands: Juggling Your Way to Success by Learning to Love Your Mistakes, which was featured in USA Today.

A fifth degree black belt in the Japanese martial art of Aikido, Gelb is co-author with International Grandmaster Raymond Keene, of Samurai Chess: Mastering Strategic Thinking Through the Martial Art of the Mind. A passionate student of the Renaissance and the nature of genius, Gelb ignited the current fascination with all things Da Vinci with his How to Think Like Leonardo Da Vinci: Seven Steps to Genius Every Day. How to Think Like Leonardo has been translated into 25 languages and has appeared on the Washington Post, Amazon.com, and the New York Times best-seller lists. Gelb's book, "Discover Your Genius: How to Think Like History's Ten Most Revolutionary Minds," was also featured in USA Today. Gelb's 2004 release, "Da Vinci Decoded," and his recent "Sounds True" audio program "The Spirit of Leonardo" tap into the seven Da Vinci principles outlined in How to Think Like Leonardo Da Vinci to show readers how to cultivate spiritual intelligence.

Gelb's latest book is, Innovate Like Edison: The Success System of America's Greatest Inventor co-authored with Sarah Miller Caldicott, the great grand niece of Thomas Edison.

In 1999, Michael Gelb shared the Brain Trust Charity's 'Brain of the Year" award with former U.S. senator John Glenn. Previous honorees include Prof. Stephen Hawking, Bill Gates, Garry Kasparov and Gene Rodenberry. In 2003, Michael was awarded a Batten Fellowship by the University of Virginia's Darden Business School.
Books