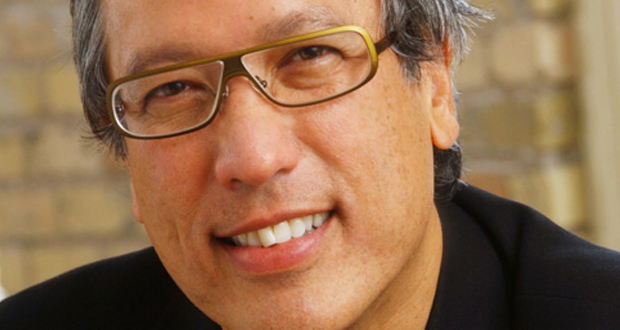 Michael Tchong
Trendsetter, Entrepreneur, Expert Marketer, Analyst
X
Program Descriptions
Social Revolution: How Social Media Are Reinventing Our World
Revolutions create upheaval but they also usher in much-needed change and innovation. The social media revolution is not only reinventing the dialog but is also rewriting ROI measurement rules though influence metrics and the social graph.

Emerging Trends and Innovations: How Ubertrends are Reshaping Our Future
Our world is changing at warp speed. Massive trends, like Time Compression, Digital Lifestyle, and Unwired are re-engineering our lifestyle. In an exhilarating ride through the landscape of now, audiences learn how these changes impact business deliverables.

The iPadification of Society: A New Media Lifestyle Emerges
Now that more e-books are sold than hard-copy books, media and marketers are swept up in a massive wave of change. See how the mobile media landscape is morphing as social networking, SoMoLo (social, mobile, local), ezines, reader apps and Square take the reins.

Can America Be Reinvented Through Crowdsourcing? In a Word, Yes!
A majority of Americans believe the U.S. is headed in the wrong direction. Is it possible to revise course and put a country on an innovation fast track? Learn how an exciting new dimension of social media, crowdsourcing, can spur much-needed change.

Innovation Workshop
In workshops ranging from three to nine hours, attendees learn more about the relatively new phenomena of trend monitoring and brand innovation, while participating in the latest interactive techniques to embrace fresh, new business approaches and perspectives.
Why Book Michael Tchong?
Michael is a trend spotter, always ahead of the curve. His career is multifaceted, with experience in advertising, publishing, software, and internet communication, and in each capacity he has learned skills to benefit business growth
Michael is a thought leader, a behind-the-scenes analyst of social constructs and how they effect modern businesses in an every expanding consumer market
Innovation and reinvention are recurring themes in Michael Tchong's talks. He is qualified to speak on these subjects because during his career in advertising, publishing, software, and the internet, Mr. Tchong has repeatedly demonstrated a unique ability to ride the latest waves.

As founder of four start-ups, Michael Tchong helped pioneer such sweeping changes as desktop publishing, personal information management, Internet research and online marketing. His ability to identify emerging trends was refined during a career that began at some of Madison Avenue's most creative ad agencies, including DDB and Chiat/Day, while his start-ups include MacWEEK and ICONOCAST.

Mr. Tchong leverages his expertise in marketing, media and technology to help audiences better grasp how massive waves, dubbed "ubertrends," are reshaping society. He does this by taking audiences on a spellbinding, roller-coaster tour through the "landscape of now," revealing a host of opportunities these ubertrends offer.

A change management consultant, Michael Tchong motivates and inspires audiences by exploring innovative cross-disciplinary products and services that leverage market trends. His transformational talks also show how brands are adapting to fast-moving changes in the consumer culture, with special emphasis on the world of social and mobile media.

Mr. Tchong's ability to decode the future, lead the U.K.'s The Daily Telegraph to label Michael "America's most influential trendspotter." He has appeared in numerous publications and TV shows, including Access Hollywood, Advertising Age, Bloomberg TV, BusinessWeek, CNET, CNN, The Independent (U.K.), The New York Times, PBS, San Francisco Chronicle, San Jose Mercury News, USA Today, The Wall Street Journal and Wired.

Michael Tchong is the author of Trendscape 2004 and recently released the definitive social media resource, entitled Social Engagement Marketing, which provides an easy-to-navigate "user interface" to the rapidly changing world of social media, including marketing solutions and techniques offered.
Books

Ubertrends