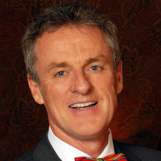 Michael Treacy
Growth & Innovation Expert, Business Strategist, Entrepreneur and Bestselling Author
Traveling From
Massachusetts
X
Program Descriptions
Growth through Innovation: Building fast, profitable, & steady growth

Over the past couple of decades, most organizations have mastered how to improve quality, cut costs, accelerate product development, and strengthen the customer experience. But growth remains for many a game of chance, determined as much by unpredictable customers, competitors, and economics as by skill or discipline. It doesn't have to be that way. Growth performance can be steady and predictable. It can be dialled up to double‐digit rates. And it can be a greater source of profits than cost cutting. But this requires a management discipline that directs a superabundance of innovations to relentlessly improve the value of the customer offer and the effectiveness of the firm's go‐to‐market capabilities. More than a plan, leadership must engage the broad organization to identify, develop, and deploy a mass of innovations that exploit market shifts rapidly and compound upon each other to create large effect. Michael Treacy has been studying how companies achieve and sustain profitable growth for over twenty years – as an academic, an entrepreneur and as an advisor to many of the world's most successful companies. Drawing on this extensive experience and insights from the new book he is researching and writing, Dr. Treacy delivers hard‐ hitting and practical insights, replete with compelling frameworks, tools, and case studies. He provides insight and direction that allows executive teams to tackle their thorny challenges of steady, fast and profitable growth.
Why Book Michael Treacy?
Michael Treacy is the President and founder of Treacy & Company. He brings over 30 years of experience helping companies achieve market leadership. Treacy's ideas about customer value propositions and growth disciplines have been used by companies across the globe to reshape strategies, bolster competitive positions and dramatically improve top and bottom line performances
Michael Treacy is the President and founder of Treacy & Company. Mr. Treacy's ideas on growth and innovation have been shaped by his rich experiences as an academic, an advisor to corporations, and an entrepreneur. Formerly a Professor of Management at the Sloan School of Management at the Massachusetts Institute of Technology, Mr. Treacy received his PhD. from MIT. He has served as a board member for several leveraged buyouts and new ventures. He is the author of two books, The Discipline of Market Leaders, a New York Times bestseller, and Double Digit Growth.