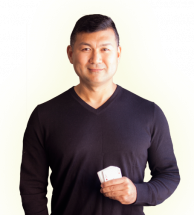 Traveling From
California
X
Program Descriptions
The True Story of the MIT Blackjack Team
You've read the book and seen the movie. Now get the inside story and hear first-hand how a bunch of college kids banded together to form a high stakes card counting team and conquered Vegas. How the team started, the exciting high roller lifestyle, and the adventures of the cat and mouse game with the casinos.

Learn How to Count Cards
You don't have to be Rain Man or a math wizard to beat the house at 21. Mike will teach you the strategies that can make you a winner at the blackjack tables. You will learn the exact same system the MIT team used to win millions.
Why Book Mike Ponte?
Behind the glitz and glamor of the MIT Team's success, were key drivers that enabled the MIT Team to succeed where so many have failed. An entrepreneurial leader, Mike provides surprising insight into how the start-up and growth of his team mirror the determinants of success in the business world. Instrumental to the team's achievements were fundamental business principles and objectives such as recruiting and developing top talent, strategic analysis and focus, teamwork and collaboration, adapting to change, and risk management.


Ideal for exclusive events. Mike provides a meet and greet as well as expert blackjack instruction in an engaging and interactive environment.Sit down and learn face to face from the world's best as you have the opportunity to ask Mike questions and hear stories that were never told in the book or the movie.
Mike Aponte was the leader of the MIT Blackjack Team, a group of college students that defied the odds and legally won millions at the game of 21. Applying an ingenious spin on the mathematics of card counting, Mike's team turned blackjack into an innovative and lucrative business venture that took Vegas by storm. The team's exploits captured the public's imagination in the bestselling book, Bringing Down The House, and the major motion picture, 21. Mike now speaks professionally and provides truly unique and interactive events for corporations, universities and other organizations.