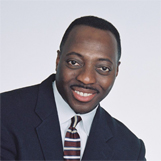 Mike Howard
Motivational Speaker and Peak Performance Trainer
X
Program Descriptions
Optimize and Maximize Your Potential
This interactive and fun program will teach you how to program yourself for maximum performance each day. Individually and collectively you will learn the tools needed to move you past the competition.

Success Begins Within
This high energy program will give individuals the tools needed to maintain a positive and proactive attitude as they embrace change and work together more effectively as a team or organization. Excellence begins with each individual taking responsibility for their personal and professional growth.

Boost Your Way to Exceptional Service
Informative, engaging and entertaining best describes this presentation. Individuals will learn proven skills that will help them raise their level of customer service and increase sales.
Why Book Mike Howard?


Mike will educate, challange and elevate your audience to a new level of realization using the lessons he learned from working on the NASA team during the Space Shuttle Challenger explosion.
A former programmer for IBM, today he is programming organizations and individuals for success through his innovative ideas and peak performance presentations.
From ordinary to extraordinary, Mike Howard will move your organization to a new level of achievement.

As President of MB Howard & Associates in Atlanta, Mike is a motivational speaker and peak performance trainer. He worked as a computer programmer for IBM for over 8 years and today he is programming organizations for SUCCESS through his innovative ideas and peak performance workshops. While working with IBM, Mike was part of the NASA team in 1986 during the Space Shuttle Challenger explosion. He uses the lessons learned from that tragic experience to create a message that will elevate and motivate organizations to a new level of achievement. Time and time again, Mike's clients have brought him back because of his high level of energy and enthusiasm for MOTIVATING his audiences. Through sound researched principles, Mike takes his audience on a step-by-step journey to discovering the PEAK PERFORMER within each of them. Whether you are a natural Peak Performer, or want to become one, Mike Howard will empower each of his audience members with proven TAKE AWAYS to go to their next level.

Mike is a speaker and trainer that will deliver. He is committed to working with you each step of the way to ensure your event's success.