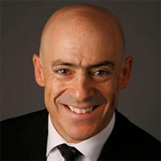 Mike Lipkin
Researched Motivation and Persuasion
Traveling From
Ontario, Canada
X
Program Descriptions
How to be Always New, Especially When You're Not New
Where are you in the ageing cycle? Are you new? Are you about to be horribly surprised? Or are you already playing catch-up? Wherever you are, it's time to practice self-rejuvenation as though your life depends on it because it does.

Frame Your Future Through The Ten Core Axes
The Core Axes: the lines around which your world turns; the lines directing the forward motion of your life; the series of points that define your mental and emotional equilibrium.

Be Lucky, Be On Trend: How to Win-Win Through Social Change
After two years of social withdrawal, there is a new engagement and vitality shaping the way Canadians think, live, and work. Just underneath the surface of the crises and uncertainty, there are a cluster of social trends signaling a dynamic future. And the New Champions are at the vanguard.

Winning Through The Preeminent Customer Experience
The choice to act is always emotional. The heart rules, especially when the options are so similar in form and function. It's the 80:20 principle of Buying Behaviour. 80% is emotional, and the rational 20% is merely there to preserve one's wellbeing.

The Ten Winning People-Trends and How To Make Them Work For You
Surprise is the new expected. Uncertainty is the new certainty. Disruption is the new continuity. Everything is up for grabs all the time. But there is a logic to the chaos. The best people grasp the pattern of sustained change transforming their industries. They're boldly going where their competitors are afraid to follow. They're confident, committed and connected. And they're magnetized to the organizations that reflect their vision for themselves.

The Year Of The Maestro - How To Make A Decisive Difference While Dramatically Differentiating Yourself
Maestro is the Italian word for Master or Teacher. It comes from the world of classical music, but it is also the ultimate professional accolade. It's the title awarded to people who magnetize us through their mastery...

Personal Alchemy - How to Create the Chemistry for Success with Anyone, Anywhere, Any Time
Personal Alchemy: Unique ability within every person to create value; exclusive magic that makes every person irresistible & unstoppable.

Live Above The Line – Lipkin's Ten Laws for Sales and Service Preeminence
In today's brutal marketplace, sales and service excellence won't cut it. Excellence merely give you the right to be in the game. To win the sales and service game, you have to achieve preeminence. You have to become the symbol of superior performance, the benchmark by which all others are judged.

Keeper of The Flame - How to Inspire Others on the Cusp of Change
"I know what you want. It's what I want. It's what we all want. To Thrive. On The Cusp. That's what this book is about: Thriving On The Cusp, with a passion that helps others do the same."

One Life, One Meeting - How to Build Preeminence One Conversation at a Time
"The quality of your future is a direct function of the quality of conversations you have with the people in your life. Extraordinary relationships are created one preeminent conversation at a time." Mike Lipkin

Become "The One"—How to Consistently Hit Your Sales Targets and Turn Your Clients Into Passionate Promoters
Learn techniques for building relationships, gaining trust and delivering the "wow" with clients.
Why Book Mike Lipkin?


He shares techniques for building relationships, gaining trust and delivering value to clients to increase sales.
An expert facilitator, Mike uses state of the art technology to bring motivation and align your team to take powerful action.
Mike provides a memorable experience for his audience that accelerates their path to preeminence, where they become the benchmark by which all others are judged.
Mike Lipkin is president of Environics/Lipkin, a global research and motivation company based in Toronto. He is also an international strategic coach, facilitator and catalyst for high performance.

Mike combines his learning from talking to a million people in forty-three countries with the insights from the Environics Social Values research to offer clients the best of all worlds: a powerful blend of ideas and principles that help them achieve remarkable results.

Mike was raised in South Africa and graduated from the University of Johannesburg with a Bachelor of Commerce.

He began his career with Colgate Palmolive as a brand manager. Mike then migrated to the advertising industry where he held senior account management positions at both Grey Advertising and Ogilvy & Mather.

He founded Environics/Lipkin in 2001. He has written nine bestselling books on personal leadership and effectiveness. He is renowned for his ability to blend humor with content that inspires people into action.

Mike's clients include Deloitte, BMW, GE, P&G, Unilever, DHL, Wells Fargo, Pfizer and The Royal Bank of Canada. He customizes his message to every client.
Books