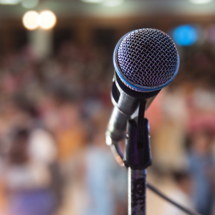 Mike Shanahan
Former Head Coach of the NFL's Denver Broncos
Traveling From
District of Columbia
Mike Shanahan is a Super Bowl winning former head coach of several NFL teams. Most recently Shanahan was the head coach and vice president of football operations for the Washington Redskins. He was the 28th head coach in franchise history.

Shanahan's regular season record is 170-138 over 20 seasons with the Los Angeles Raiders, Denver Broncos, and Redskins. In his 16 seasons as a head coach with the Broncos (1995-2008) and the Raiders (1988-89), Shanahan has a regular season winning percentage of .598 (146-98) and an overall winning percentage of .615 (154-103).

During his tenure with the Broncos, Shanahan guided the franchise to two Super Bowl victories, three conference championship game appearances, seven postseason berths and nine winning seasons. Throughout his NFL career, he has coached in six Super Bowls, including five with Denver and Super Bowl XXIX with San Francisco.

Shanahan arrived in Denver from the World Champion San Francisco 49ers, where he served as offensive coordinator for three seasons (1992-94). His period as offensive coordinator included the 49ers setting numerous team records during that time, including the first time ever that San Francisco led the NFL in total offense in consecutive seasons (1993 and 1994).

A driving force behind the Broncos' offense for all three of their Super Bowl appearances in the 1980s, Shanahan first came to Denver in 1984 as the club's wide receivers coach and served as offensive coordinator from 1985-87. He then returned to Denver as quarterbacks coach in 1989 after serving as head coach of the Los Angeles Raiders in 1988 and through the first four games of the 1989 campaign. Shanahan inherited a Raiders team that was 5-10 in 1987 and improved it to 7-9 his first season.

Shanahan began his coaching career as an offensive assistant at Oklahoma from 1975-76. The Sooners won the national championship in his first year.

A native of Oak Park, Ill, Michael Edward Shanahan attended East Leyden High School in Franklin Park, Ill., where was voted athlete of the year as well as most valuable player in both football and track.

He received a scholarship to Eastern Illinois University, where he played quarterback before losing a kidney in the spring game of his junior year. He received his bachelor's and master's degrees at EIU.
Books

0066620406