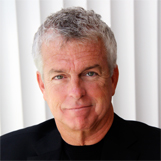 Mike Staver
Professional Development Consultant
X
Program Descriptions
Leadership Isn't For Cowards
How to Lead Courageously in a Turbulent Age
We live in an age when it is more and more challenging to manage all of the information, demands, and challenges that are coming at us. It takes real courage to stand firm in what you believe and then to get your followers to understand what really matters and how to execute effectively. Your ability to influence your followers is key to every step in creating significant results. Courage is the key element in that process.

How to Create an Exceptional Customer Experience
How It Was Is Not How It Is
Are you creating a world-class customer experience? Please read that carefully. Then read it again. When all extraneous issues are stripped away, the customer experience is the single most critical factor in determining your success. In a very real sense, nothing else matters. How that experience is defined is the key to success.

People sometimes hesitate to speak of creating the customer experience because it can sound cliché or simple. The fact is it is simple – but not easy. Up until around 1995, the provider of goods and services drove the transaction. That is not the way it is anymore, and we are not going back. To believe that customers are going to transact business the way they always have is to ignore the majority of the research and to ignore your own experience as a consumer. Today the customer, and only the customer, defines what that experience is and how much it is worth.

How to Stay Calm Under Pressure
Deal With It!
It's not about stress management. That won't work! It's not about changing your circumstances. That will only change the scenery. Today, more than ever, you are being asked to do more and more. What it gets down to is how you choose to invest energy. It's not the hours you work, it's the value you get from the work you do. Do not, under any circumstances, let someone convince you that it is an easy process – but it is simple. In this session, participants will learn what it takes to stay calm and focused even if they don't like the circumstances.

How to Build a High-Performance Culture
Getting the Heart of the Leader Beating in the Chest of the Follower
What do you stand for? What does your company stand for? Are your values clear? Are they obvious to customers, staff, and the community? Is your company optimally positioned and differentiated by the consistent application of your vision and core values?

Most leaders and organizations are moving at such a rapid pace that taking a step back to think about these things seems like a luxury when, in fact, it couldn't be more crucial. It doesn't matter where your company or your industry happens to be in the growth cycle. Focusing on who you are and what you stand for is the most critical thing you can do.

Winning is No Accident
Every day massive accomplishments are realized all over the world: diseases being cured; teams winning championships; innovative products going to market; and a host of other positive experiences. These things do not happen by accident. They happen as the direct result of certain fundamental principles. The good news is they aren't a secret; they aren't hidden in some far-off locale, waiting to be unearthed. They are ready and available for you right now. While these life and business-transforming principles are simple, they are not always simple to implement. Here is an opportunity to learn and apply EXACTLY what you need to do to accomplish outstanding results.

Talent for Keeps
How to Attract, Retain, and Engage Top Performers
To be successful now and in the future, companies need to recruit, sustain and develop forward-thinking, creative, engaged, and passionate people. Many companies design or purchase platforms they think will meet their talent objectives.

The problem is that these decisions are done in a vacuum without awareness of one essential fact: Talent stays or leaves depending on the demonstration of authentic and courageous leadership. People join companies and they leave managers. The difference in retaining top performers is whether your people enjoy coming to work or make excuses to do the minimum.
Mike Staver is the author of "Leadership Isn't for Cowards" and an internationally respected speaker and coach. Mike takes noisy, often complex, leadership content and makes it immediately useful, digestible and entertaining.

Mike has degrees in Business Administration and Counseling Psychology and is a Certified Speaking Professional. Companies from Federal Express and Miracle Ear to Leading Real Estate Companies of the World and the Mayo Clinic have repeatedly invited him to contribute to the development of their leaders.

Most recently, some of Mike's work was ranked #1 by Training Magazine on their 2018 Training Top 125 list, which recognizes organizations with the most successful learning and development programs in the world.