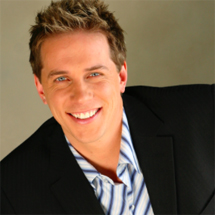 Mike Super
Magic and Illusion
Traveling From
Pennsylvania
As the winner of NBC's hit TV show 'Phenomenon', Top finalist on'America's Got Talent' and chosen to be on the Season Premier episode of Penn & Teller 'Fool Us' – Mike Super is the only magician in history to win a live magic competition on primetime US network television and voted America's Favorite Mystifier! His appeal to both young and old has made him one of the most sought after mystifiers in the world!

He has brought the art of magic back to the people. Whether it's through television, stage or simply one-on-one, Mike Super's personality and humor reaches out and enchants the public.

Mike is called upon by many companies and corporations to work his magic. He seamlessly weaves magical moments into corporate programs as a MC, or headlines as an entertainer. Mike also specializes in creating custom scripts that deliver your corporate message in an entertaining and unique way. Mike offers a magical show completely catered to your needs.

Whether it is a sales meeting, a customer appreciation dinner, a benefit, an awards ceremony, or a convention, Mike Super delivers amazing results every single time. Mike is easy and flexible to work with. Mike performed at the Nokia Theater in Hollywood for PollStar's 7,000 attendees, and also played host for an award dinner for Robert Half's 300 top sales leaders held at the Venetian Hotel in Las Vegas. The audience size and event do not matter – large or small, Mike knows how to make the impact that you need.

Mike's ever-growing popularity has garnered him many prestigious awards and honors, including being the only magician in history to win a live magic competition on primetime US network television. In addition, his other accomplishments include being named Entertainer of the Year, Best Performing Artist of the Year, Best Novelty Performer of the Year and he was voted America's Favorite Mystifier on NBC's hit TV Show Phenomenon. Despite all of this, Mike humbly insists, it is the loyalty of his fan base that has been most rewarding. His legions of fans call themselves "The Superfreaks" and they number in the millions.