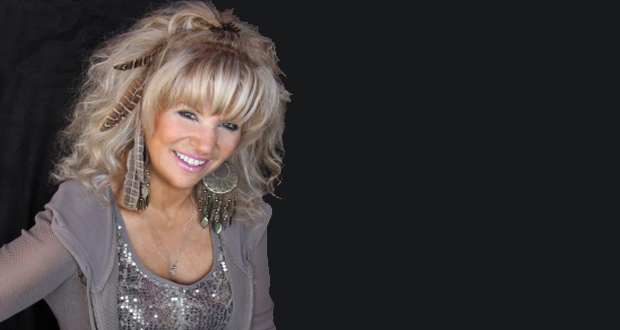 Mikki Williams
Educating, Energizing, Exciting And Entertaining
X
Program Descriptions
The Art & Heart of Storytelling
Storytelling is a timeless tradition. We are wired for communicating through, and learning from, stories. There are many universal truths that we all share and our messages get lost if we're not connecting to hearts AND minds. Mastering the art and heart of storytelling will help you persuade, influence and motivate.

The Whole Life Trilogy addresses the complexities, challenges and joys of life and the rewards offered through a life lived in harmony with one's values. The Whole Life Trilogy is made up of three distinct programs -- each one a unique blend of the Program Topics outlined below. They are offered independently in this suggested sequence:

Part 1: A Balancing Act: Walking the Tightrope of Life
Learn how to achieve your goals in this powerful, life-changing program that deals with potential, inspiration, change and perspective. It addresses life skills, quality of life issues and wholeness as it relates to achieving balance in our lives.

Part 2: We Interrupt this Life to Bring You...
Life is full of interruptions: birth, death, divorce, relocation, new job, health challenges, financial disasters, events that shape our lives and give us opportunities to evaluate, change, grow and find our purpose in life.

Part 3: Running the Human Race: From Success to Significance
There are times in our lives when we wonder if our vision is in sync with our values. When our purpose, our ideals and our results are not in harmony, we are out of balance. Maintaining a perspective, when we are racing to keep up with time, in an era which always seems to be accelerating, is one of life's greatest challenges.

Pyromania: How to Set a Fire Under Yourself
Inspiration! Interaction! Humor! Pathos! This program delivers a universal message of quality of life, change and balance. It has inspired people to make significant changes in their personal and professional lives. Discover your uniqueness and develop your potential to shape your life.

Speak Loudly and Cary a Big Shtick!
Wouldn't you love to dazzle your audience whenever you make a presentation, even if it's an audience of one? Do you choke and go blank? Or fumble and mumble your way through? Or do you knock 'em dead? The ability to speak in front of people is an essential success skill, and no other opens more doors, creates more visibility, and gives you more opportunity to exercise power.

You've Got Personality
What is the most critical and untaught skill that you must have today? More and more experts agree: it's knowing people. Know people - know what makes Walt unique, and understand what Susan wants and needs - and your relationships will change. You will dramatically improve your effectiveness with the people you work with, the people you supervise, the people you're trying to motivate, clients, spouse, significant other, kids...everyone!

And Many More!!
What do the Cree Indians of Canada, bankers in Australia, farmers in Indiana, insurance agents in Singapore, and German fitness professionals have in common with AT&T, IBM and Lockheed? Mikki Williams, CSP, CPAE!!! She is an international speaker, trainer, consultant, coach, author, radio & TV personality and entrepreneur extraordinaire. An inspirational humorista and business motivator, she was chosen as one of the best speakers in the country by Meetings and Conventions Magazine along with Tony Robbins, Bill Gates, Rudy Giuliani, Colin Powell, Lou Holtz, Zig Ziglar, Mike Ditka and Jay Leno. She has spoken for heads of state including Bush, Clinton and even Nelson Mandela in his home in South Africa. Her client roster is vast, from the Million Dollar Round Table to the IRS.

Mikki is the Lifetime Achievement awarded Vistage speaker and award winning Chair of two groups in Chicago, Vistage is the world's leading executive organization with 18k members worldwide. She was featured on the front page of The Wall Street Journal, named one of the Outstanding Connecticut Women of the Decade by the United Nations, and ABC did a television documentary about her life. She was also recognized as Small Business Advocate of the Year, Entrepreneur of the Year and the International Fitness Business Person of the Year. She has spoken on every continent except Antarctica, has hosted her own radio and television shows and has made guest appearances worldwide. She earned the dual designations of CSP (Certified Speaking Professional) and CPAE (Council of Peers Award for Excellence) from The National Speakers Association, an achievement attained by fewer than 1% of all professional speakers worldwide and she was inducted into the Speakers Hall of Fame.

In addition to Mikki Williams Untld., her speaking and training firm, and Coaching, etc . . . her coaching and consulting enterprise, she produces a monthly ezine, Hair She Is…!, a blog, Mikki Williams' Blah Blah Blog and a product line, EXCESS-ories. Annual membership in The Mikki Mouth Club features three divisions; Speaker Source,online subscription speaking tips, Accountability Academy,holding members to their desired speaking outcomes quarterly and Keynote Kamp, an intensive workshop where participants emerge with a fully-developed keynote. Her popular Speakers Schools are offered in Chicago, hosted cities and in companies worldwide.

She is uniquely unordinary! An Enthusiologist™ who went from dance choreographer through nine successful careers to word choreographer, she mixes entertainment and humor with business savvy and knowledge to share insight and inspiration for life changing impact. From the corporate world to the ever-changing private world we live in, she is a breath of fresh air; outrageous, fun, stimulating, informative and most of all…real! Carpe Diem!